VARIOUS NEWS
Rainbow
Ritchie Blackmore
Ronnie James Dio
Graham Bonnet
Joe Lynn Turner
Doogie White
Tony Carey
Bob Daisley
Roger Glover
Don Airey
Greg Smith
Over The Rainbow
Blackmore's Night
Deep Purple
Various News
Short News


Guitarist Iain Ashley Hersey dies after short battle with ill health



Iain Ashley Hersey, died on November 18th 2015 in California, after a short battle with ill health. The guitarist in the Jeff Beck/Ritchie Blackmore mold released two albums with a connection to Rainbow.

'The Holy Grail' came out in 2005 and has Graham Bonnet on vocals on three tracks. On 'Nomad', his third and last studio album from 2008, is an cover of Rainbow's 'L.A. Connection' sung by Doogie White.

We did in November 2005 after the release of the 'Holy Grail' album an interview with Iain.





New UK based Tribute Project - The Blackmore Legacy



The Blackmore Legacy has been created specially to keep the spirit of Ritchie Blackmore and his influences (Deep Purple, Rainbow & Dio) alive and LIVE!

The Blackmore Legacy were formed in late 2014 and are built around a guitarist who possesses an almost unnatural ability to recreate the real Ritchie Blackmore sound, style and on stage persona with breath-taking accuracy. Known only as 'The Man in Black' he is a life long Ritchie Blackmore disciple with years of experience Live on Stage. The members of The Blackmore Legacy Band, as with all the real Richie Blackmore's bands, have been selected for their individual ability to emulate the legendary musicians who have graced the Deep Purple Family Tree.


UPDATE:

The Blackmore Legacy are no longer active - the facebook page is being maintained. Rainbow Rising are now active again!

Their web address is www.rainbow-rising.net
Their Facebook page is www.facebook.com/RainbowRisingUK

[Thanks to: Stephen Billington]





Axel Rudi Pell to Release Deluxe Edition 'Into The Storm' with Bonus Live CD



"Into The Storm", the latest album from German guitarist Axel Rudi Pell, will be reissued as a deluxe edition with a bonus CD consisting of brand new live recordings and the video for the song "Long Way To Go". The deluxe edition will feature a new cover and will come with a 16-page booklet containing new photos and new liner notes by Axel Rudi Pell.

"Into The Storm – Deluxe Edition" release dates:

Scandinavia - August 20, Germany - August 22, Rest of Europe - August 25 & USA - September 2.

"Into The Storm – Deluxe Edition" track listing:

CD 1

01. The Inquisitorial Procedure
02. Tower Of Lies
03. Long Way To Go
04. Burning Chains
05. When Truth Hurts
06. Changing Times
07. Touching Heaven
08. High Above
09. Hey Hey My My
10. Into The Storm
11. White Cats (Opus #6 Scivolare) (bonus track)
12. Way To Mandalay (bonus track)

CD 2

01. Nasty Reputation – live 2014
02. Strong As A Rock – live 2014
03. Medley: Too Late / Call Her Princess / Eternal Prisoner / Too Late – live 2014
04. Long Way To Go (enhanced video)

Axel Rudi Pell will celebrate his 25th anniversary as a solo artist by performing a very special show on July 11 at the Bang Your Head!!! festival in Balingen, Germany. He says: "We will play a lot of songs with the recent Axel Rudi Pell lineup featuring Johnny Gioeli, Bobby Rondinelli, Ferdy Doernberg, Volker Krawczak and myself, but this will only be 1/3 of the complete show approximately. As this year also sees the 30th recording anniversary of my former band Steeler (the first record was released in 1984), we will reunite in the original lineups (Peter Burtz, Tom Eder, Jan Yildiral and both bass players Roland Hag and Volker Krawczak) to perform a couple of songs for you. The reunion will only happen on that day and it will be an exclusive one-off!

Furthermore, we will have a few Axel Rudi Pell vintage members there and we're proud to announce that both vocalists Rob Rock and Jeff Scott Soto among original drummer Jörg Michael will enter the stage too to play a few older Axel Rudi Pell tracks. As this ain't enough, I invited some other musical guests and friends to play a few cover tracks together and I'm really proud to announce the following guests in no particular order: Graham Bonnet, Joe Lynn Turner, Doogie White, John Lawton, Tony Carey & Vinny Appice. "Be there at very very special show, which will be a lifetime event and will last for more than three hours."

Pell last year parted ways with drummer Mike Terrana (Tarja, Rage) "due to scheduling conflicts with [Mike's] other commitments." Terrana has since been replaced by Bobby Rondinelli.

[Source: Blabbermouth]





New cd & tour for Ted Nugent with Greg Smith on bass



Legendary rocker Ted Nugent prepares to take America by storm with his "Shutup & Jam! Tour", kicking off July 3 in Wichita Falls at the Wichita Falls Memorial Auditorium. Ted again joins forces with Greg Smith on bass guitar, "Wild" Mick Brown on drums and Derek St. Holmes on vocals and rhythm guitar.

With more than 40 million albums sold, and 5 decades of non-stop touring under his belt, Nugent consistently racks up rave reviews for his over-the-top live performances. Nuge is on tap to perform his 6,500th live show this summer. And with that milestone comes the release of his latest CD, also titled "Shutup & Jam!" available later this year on Frontiers Records.

[Source: Blabbermouth]





New project for Mickey Lee Soule called Steaming Pile of Mick



Mickey Lee Soule, who not only was the keyboard player in Elf and Rainbow, and not only worked as a keyboard and guitar tech for Purple for years, but also was on a very short list to stand in for Jon Lord when the latter injured his knee back in 2001, has a new project going — self-deprecatingly called Steaming Pile of Mick.

Steaming Pile of Mick is basically Dave Salce playing drums, plus Mick himself playing everything else and singing. Last year they've quietly put out a 5-track EP called Pet Wounds. You can check it out on YouTube and/or purchase it via cdbaby.




Thanks to deep-purple.ru & thehighwaystar.com





Documentary About Legendary Ex-Rainbow/DIO Bassist Jimmy Bain In The Works



Film producer Scott Lynch is working on a documentary about legendary rock bassist Jimmy Bain (DIO, Rainbow, Last in Line). A video announcement in which Bain and Lynch detail the crowdfunding campaign to complete the project can be seen below.

Last in Line is the band featuring Def Leppard guitarist Vivian Campbell alongside fellow founding DIO members Vinny Appice, Jimmy Bain and Claude Schnell, plus singer Andrew Freeman, who has previously fronted Hurricane and Lynch Mob. Last in Line performs material from the early DIO records that Campbell appeared on.

Campbell's former Sweet Savage bandmate Ray Haller filled in for Bain at Last in Line's October 20 performance at the Loud Park festival at the Saitama Super Arena in Tokyo, Japan.

Bain was arrested in August 2012 in Burbank, California on suspicion of driving under the influence of drugs. The 65-year-old musician caused a collision, failed a subsequent a field sobriety test and was found to be in possession of Vicodin pills without a valid prescription. Bain, who had an outstanding felony warrant for drugs, was arrested on suspicion of DUI, possessing narcotic pills and the warrant.




[Source: Blabbermouth]





Axel Rudi Pell Recruits Drummer Bobby Rondinelli



German hard rock guitarist Axel Rudi Pell has recruited Bobby Rondinelli as the new drummer for his solo band. A posting on Pell's Facebook page reads: "Bobby is well known for his work with Rainbow, Black Sabbath, Blue Öyster Cult, to name just a few. We're pretty sure that you'll like his playing, so please give him a warm welcome!"

Axel Rudi Pell will enter the studio on July 22 to begin recording his new album for a January 2014 release. An extensive European tour will follow.

Pell recently parted ways with drummer Mike Terrana (Tarja, Rage) "due to scheduling conflicts with [Mike's] other commitments."

Axel Rudi Pell's latest studio album, titled "Circle Of The Oath", was released in March 2012 via SPV/Steamhammer.

In addition to Terrana, Axel Rudi Pell's most recent lineup included singer Johnny Gioeli, keyboard player Ferdy Doernberg and bass player Volker Krawczak.

[Source: Blabbermouth]





Former Rainbow Bassist Craig Gruber joins Raven Lord



Heavy Metal weights Raven Lord proudly announce the addition of Craig Gruber for the bassist's position. Gruber is best known for his work with bands like Gary Moore, ELF, DIO and early Rainbow and helped co-write Black Sabbath's top selling album "Heaven and Hell" with Ronnie James Dio on vocals.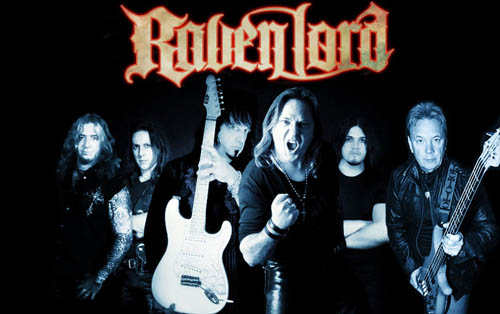 Raven Lord are currently recording their second album due to be released in 2014. The record will contain tracks from metal guitar virtuoso JOE STUMP combined with modern edge riffage by George Karafotis GK "The Kid". This next album will also include unreleased material from Craig Gruber's work wit Black Sabbath and Rainbow.

Singer and songwriter Csaba Zvekan will also produce this second record very much in the same manner like the critically acclaimed "Descent to the Underworld" that was released earlier this year.

Raven Lord's singer Csaba Zvekan says:"With a smile on my face I seem to go to bed at night only to wake up with the very same expression on my face. I am overjoyed and absolutely happy to work with one of the top notch bass players on this planet. It is much more than that as Craig Gruber has played this music style in all his bands and makes the perfect addition to Raven Lord. On top of the good news we are also using songs that didn't make it on Black Sabbath's "Heaven and Hell" or were songs from the Rainbow era. This is absolutely fantastic as we can give the fans an up to date version of some lost and found songs."

Craig Gruber comments on joining the band: "I am very pleased to announce I have been asked to join the newest premier metal band on Earth!! Raven Lord! I have accepted this great opportunity to work record, and tour as bassist starting early Spring 2013. I am looking forward to putting out some great new music this year alongside (Csaba Zvekan, Joe Stump, GK "The Kid", Rich Smith and Alessandro Duo). We are writing the CD as we speak! Lets put it like this friends…The Rainbow/Dio/Black Sabbath fans are going to be happy once again!! Cheers, see you all at the shows this year!! The RAINBOW SHINES ON!!!."

Raven Lord's current line up is: Csaba Zvekan – Vocals, Joe Stump – Lead Guitar, Craig Gruber – Bass Guitar, GK "The Kid" – Rhythm Guitar, Rich Smith – Drums, Alessandro Duo – Keyboards.

[Source: Rock'n'Growl - April 18, 2013]





Former Rainbow/DIO Bassist Jimmy Bain Arrested For DUI And Prescription Medication



According to TMZ.com former DIO/Rainbow bassist Jimmy Bain (full name: James Stewart Bain) was arrested last night for DUI and illegally possessing prescription medication.

Bain, 64, got into a minor accident in his '95 Toyota Camry around 9:30 p.m. and failed a field sobriety test administered by responding police officers. The cops also found Vicodin pills that were not prescribed to Bain.

Bain was arrested and booked for misdemeanor DUI and felony possession of prescription medication. Bain, who also had an outstanding drug warrant, was released on $60,000 bail. Bain was previously arrested in Hollywood, California on December 16, 2005 — just three days shy of his 58th birthday — on charges of driving while under the influence.

In an interview with The Cutting Edge web magazine believed to have been conducted sometime in 2003, Bain spoke openly about his battle with drug and alcohol abuse and his efforts to get cleaned up. An excerpt from the chat follows below.

The Cutting Edge: Not everyone knows you've had quite a battle with drug and alcohol abuse yourself. How has your life change since you've cleaned up?

Bain: "The most important thing is that I've got my family back. My mother and father both passed away in the last three years but they were able to see me clean. I have a wonderful woman in my life and my beautiful daughter. I was happy that they were able to see that I could do it. I've come to appreciate life more on a day-to-day basis. Every day that I have, as long as I stay clean, is positive for me. I'm very active now in helping others. I visit hospitals and jails and I do panel discussions to help others recover. Not as a member of DIO, but as a guy whose been through it and can shed some light on the recovery. You do it because you want to help people who are in the same position you were at some point."

The Cutting Edge: What was it for you that turned you around?

Bain: "A judge. He saved my life. When you're taking drugs, you are spiritually bankrupt. You're like the walking dead. You're not committed to anything accept getting high. Since I got clean, I feel I'm a better writer and player now. I can focus. I've recorded over 60 albums and only made two clean. The last two."

[Source: Blabbermouth - August 29, 2012]





Colin Hart's book "A Hart Life" available as paperback in USA & Australia



With the first edition hardback only available as an import to US, Canadian and Australian customers, a special paperback edition will be published on 30th July 2012.

A Hart Life is written with life-long friend Dick Allix, former drummer with sixties band Vanity Fare. Hart tells the story of his life from humble beginnings in South Shields, to setting up home in California with Rainbow, and eventually settling in Florida, where he still lives today: Of touring the world several times over with two of Britain's greatest bands Deep Purple and Rainbow; a story that also crosses paths with Jimi Hendrix, George Harrison, Elton John, Eric Clapton, Led Zeppelin, AC/DC, Def Leppard, The Scorpions and Iron Maiden to mention just a few! A truly fascinating insight into the world of rock 'n' roll from the other side of the stage.

Format: ISBN: 978-1-908724-04-5 (234 x 156 mm)
Pages: 280 (16 photo pages, 88 b/w images)
Price: $24.95
Category: Non-fiction, music autobiography

For more info on "A Hart Life": click here

[Source: Wymer Publishing]





Jimmy Bain plays bass on Sledge Leather's "Imagine Me Alive" CD



Former DIO members Scott Warren (keyboards) and Jimmy Bain (bass; also ex-Rainbow) make guest appearances on "Imagine Me Alive", the debut album from Sledge Leather, the new band featuring former Chastain singer Leather Leone.

"Imagine Me Alive" recording line up:
Leather Leone - Vocals, Sandy Sledge - Drums, Scott Warren - Keyboards, Jimmy Bain - Bass & Matthias Weisheit – Guitar

In a recent interview with Maximum Metal, Leone stated about Sledge Leather, "I never lost touch with [Sandy] Sledge and I'm sure Delphine, if she was still alive, would be calling me. Sledge and I decided that we still had something to say. We wanted to finish what we started so we formed Sledge Leather. After doing a demo tribute recording of DIO's song 'Egypt', we were immediately booked to play the Keep It True festival in Germany."

When asked if the Sledge Leather album was completed and what fans can expect to hear from it style-wise, Leone said, "We're really excited about the opportunities that we're being given. It's great for me to finally have a huge say in what's written and how it's written. With Sledge, I feel like it's writing with a soulmate — same beliefs, same ideas — because we are writing what comes to us naturally and what comes to us naturally is HEAVY music. This is metal. It's just 'metal.' Heavy, metal."

Leather Leone recorded a cover version of the DIO classic "Egypt (The Chains Are On)" as a tribute to Ronnie James Dio in October 2010 at the Freedom Studio in Los Angeles, California.

More about Sledge Leather on their website and facebook.

[Source: Blabbermouth]





New website for keyboardplayer Paul Morris



Keyboardplayer Paul Morris has sent us an update telling he's got a new website. Go check it out on www.moogymorris.com.
Don't forget to check out the photo Paul has added of his 1982 first Rainbow audition!

Paul also told that he will be starting a run with JLT in May, and he's now playing together with Greg Smith in the top Journey tribute band called Voyage.

VOYAGE has been hailed by fans and critics alike as the BEST Journey tribute in the world! Singer Hugo, an absolute dead ringer for Steve Perry both visually and vocally has brought the show to critical acclaim through the many Live Nation events performed, private and corporate shows throughout America, after party for Rock of Ages Broadway show and performing in front of 50,000+ at Meadowlands. Featuring a roster of world class New York musicians, Voyage takes you back to the 80's era when the timeless music of Journey ruled the airwaves. The talent of these five guys together has brought the meaning of TRIBUTE to a whole new level. See it to believe it!

Voyage website: www.voyageband.com




[Thanks to: Paul Morris]





Mark Boals, Bobby Rondinelli, Roy Z Join Forces In COMMUNION



Mark Boals (Yngwie Malmsteen, Ted Nugent), Roy Z (Judas Priest, Halford, Bruce Dickinson) and Bobby Rondinelli (Rainbow, Black Sabbth) have joined forces in a new supergroup called COMMUNION.

The band's official web site has been launched at this location.

According to a posting on the site, COMMUNION is "the new supergroup of grounded, seasoned, professional rock stars who have come together to share in the purpose of mass participation in life."

COMMUNION is:

* Mark Boals (Yngwie Malmsteen, Royal Hunt) - Vocals
* Roy Z (Judas Priest, Halford, Bruce Dickinson) - Guitar
* Bobby Rondinelli (Rainbow, Black Sabbth) - Drums
* Edward Roth (Halford, Glenn Hughes) - Keyboards
* Willie Basse (Black Sheep) - Bass

[Source: Blabbermouth]





Greg Smith and Chuck Burgi on the road with new project Off The Road



Greg Smith teams up again with Chuck Burgi for a new project called Off The Road. It's a band that plays when they're... Off the Road with our various other projects such as Billy Joel, Ted Nugent, and Tommy James. You'll hear old school fun rock-n-roll, and tunes from the various bands they play with when they're... On the Road.

Off the Road consists of:

Greg Smith - Bass/Vocals (Ted Nugent, Alice Cooper, Rainbow)
Chuck Burgi - Drums (Billy Joel, Meat Loaf, Rainbow)
Phil Varca - Guitar/Vocals
John Cannavo - Guitar/Vocals

They had their live debut on February 10 and have more shows line-up mainly in the Pennsylvania area the coming weeks.
Click here for all the tourdates.

More info and audio samples on Reverbnation





The GodofGuitar.com 2012 Greatest Guitarist Poll



Ritchie Blackmore won the GodofGuitar.com Greatest Guitarist Poll 6 years in a row. In 2010 the site told we can confirm with much shock that Eddy Grant has been crowned GodofGuitar champion for the first time ever. After a year without a poll the Greatest Guitarist Poll returns.

From GodofGuitar.com: At last here is the poll we've all been waiting for, the prodigious GodofGuitar.com Greatest Guitarist Poll 2012. All you have to do is to vote below for your favourite guitarist out of the 25 given in our list - the rules of the competition this year are as usual very simple:

* The guitarist must be an active living player
* The 25 names were selected via a panel of rock experts, we cannot add to this list
* The order in which they appear is completely random - we can't change this either
* He/she must have released an album in the last 3 years
* We will not accept block voting from crazy fans. If your email address is seen too many times all your votes will be discounted.

This competition is likely to be our last here at GodofGuitar.com. The winner will be announced on Friday 27th July 2012 at a large festival concert in Stratford - East London at which we will be hosting a special event with a galaxy of rock/pop guitarists to perform some of their greatest hits. More of that later - for the time being GET VOTING!!

[Thanks to: John Blackburn]





Colin Hart's book "A Hart Life" out on October 3rd



About a week later than previously announced, but finally it'll be published. Colin Hart's book "A Hart Life", The life story of Deep Purple and Rainbow's tour manager.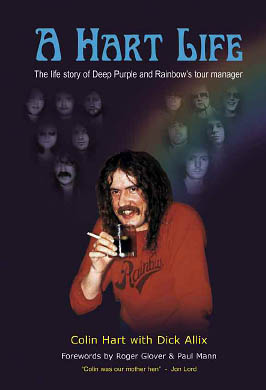 July 1971: Colin Hart, a Geordie lad from South Shields was on his first tour of America as roadie for Matthew's Southern Comfort. The group was part of a threeband bill with The Faces and Deep Purple. Following the tour he joined Deep Purple's road crew. Ian Gillan just knew Colin had to join the Purple entourage after seeing him pour a pint of beer over Rod Stewart! Forty years on and Wymer Publishing is pleased to announce 'A Hart Life', Colin Hart's life story as both Deep Purple & Rainbow's tour manager.

Hart devoted over thirty years of his life to these great rock musicians. This is his story and indeed theirs. A tale of excess in terms of greed, petulance, anger and devotion. It is counter balanced by extremes of pure talent, showmanship and, of course musicianship. He was the constant 'man in the middle' through all of the break ups, make-ups and revolving door line-up changes. Joining them at twenty-four years old and leaving thirty years later, he was there every step of their rock 'n' roll way. A story of two of the most innovative, often copied, rock bands; seen through the eyes, ears and emotions of their 'mother hen' (as Jon Lord described him). He was their minder, chauffeur, carer, provider, protector, father confessor & confidant. In truth he is the only one who can tell this tale of both bands as he was the only one there on the road throughout the life of, not one, but both gigantic bands.

Hart endured a roller coaster ride, working for Purple, during the band's most successful period. He was there when the casino burnt down in Montreux, and witnessed Smoke On The Water being born; the legendary concerts in Japan; the break-up of the Gillan / Glover line-up; the auditions that saw David Coverdale join the band, and the huge CalJam concert in front of 400,000.

When Ritchie Blackmore left Deep Purple in early 1975 and formed Rainbow, Colin went with him and continued as Rainbow's tour manager through the ever-revolving line-ups. He was invariably the man who had to break the news to many of the hopefuls that auditioned for the band: "We'll get back to you" being the stock reply!

Once again Colin was in the thick of it during Rainbow's 9 year tenure; The classic Rainbow Rising period, "the best line-up" in his eyes; the dramas during the making of Long Live Rock 'n' Roll; the departure of kingpin Ronnie James Dio; the Graham Bonnet era, culminating in the first Monsters Of Rock Festival at Donington; and the successful commercial period with frontman Joe Lynn Turner.

In 1984 when Blackmore disbanded Rainbow for the Deep Purple reunion, Colin naturally resumed his role with these rock giants as they embarked on a world tour that included the hugely successful 1985 U.S leg - the second biggest grossing U.S tour that year after Bruce Springsteen. A déjà vu situation occurred as Colin was in the middle of yet more band break-ups as first, Gillan departed, Turner joined, Gillan, returned and Blackmore departed while Steve Morse emerged to take the band into the new millennium, although for Colin his thirty years on the road with two of the biggest bands in rock history came to an end in 2001.

A Hart Life is written with life-long friend Dick Allix, former drummer with sixties band Vanity Fare. Hart tells the story of his life from humble beginnings in South Shields, to setting up home in California with Rainbow, and eventually settling in Florida, where he still lives today: Of touring the world several times over with two of Britain's greatest bands Deep Purple and Rainbow; a story that also crosses paths with Jimi Hendrix, George Harrison, Elton John, Eric Clapton, Led Zeppelin, AC/DC, Def Leppard, The Scorpions and Iron Maiden to mention just a few! A truly fascinating insight into the world of rock 'n' roll from the other side of the stage.

Includes forewords by Deep Purple and Rainbow bassist Roger Glover & Hart's nephew Paul Mann, who conducted the London Symphony Orchestra alongside Deep Purple at the 1999 'Concerto For Group & Orchestra' shows.

ISBN: 978-0-9557542-7-2 (Hardback - £19.95)
ISBN: 978-0-9557542-8-9 (Deluxe slipcase with bonus book - £35.00) - only sold by Wymer UK

Format: Hardback (234 x 156 mm)
Pages: 272 (including 16 photo pages, 15 b/w, 73 colour images)

Originally published in Japan in 2008 under the title 'Between A Rock & A Hard Place'.

Both editions are now available to pre-order directly from the publisher's own webstore Wymer UK.

Update:

DUE TO THE MANUFACTURING PROCESS TAKING LONGER THAN EXPECTED THE DELUXE VERSION
WILL NOW BE PUBLISHED MID NOVEMBER.

[Source: Wymer Publishing]





Colin Hart's book "A Hart Life" to be published on September 26



Colin Hart's book of memoirs A Hart Life is due to be published by Wymer on September 26, 2011. The book first saw the light of day in Japan a couple of years ago, and now will be finally available in English. This edition is co-authored by Dick Allix with forewords by Roger Glover and Paul Mann.

ISBN: 978-0-9557542-7-2 (Deluxe slipcase with bonus book)*
ISBN: 978-0-9557542-8-9 (hardback)

*) Bonus book: Hart's Life 1971-2001, 80 pages of photos and memorabilia from Colin's collection including reproduction of tour itineraries, faxes, letters and more.

Colin Hart has spent over 30 years working for Deep Purple and Rainbow, retiring in 2001 as their tour manager. He has stories to tell.

[Thanks to Daniel Bengtsson]





New Album by Jürgen Blackmore & Friends To Be Released in The Autumn



As the title reveals, a group of Jürgen Richard Blackmore's friends joined together on his eagerly awaited new album. Among them peers who worked with and alongside him during his musical career and also close friends who offered to be a part of this project which to Jürgen is a most passionate one.

The musical direction of this project is very well selected. It characterises numerous influences Jürgen Richard Blackmore has encountered during his career. In its unique way it also emphasises his very own style perfectly. The songs written for this project emerged from a mixture of the past, the presence, and the future topped with an emotional roller coaster of creativity.

The arrangements vary from serious metal riffs to melodic ballads. There are songs that feature a slight oriental touch but also sport the typical rock music sound. There are also classical elements that provide the icing on the cake. The album presents a variety of vocals with every track bearing its own characteristics having been recorded by different male and female singers.

When listening to this album it feels like being taken on a musical journey through places and times. highs and lows. Extraordinary and special - just what you would expect from a Blackmore. Goose bumps guaranteed! From now on we will introduce one of the participating friends every week and inform you about the collaboration in production and recording of each individual track.

First Friend on the upcoming Album

Since I met Paul the first time, and I did play with him in OVER THE Rainbow, he is like a stone in my heart. He is a positive crazy and nice Guy in one Person.. also he is very talented and has a real honest soul. The work with him is so much fun and also productive that I don´t want to miss the work with him in the future. I like his style on the Keyboards, he gives the new music his special note. Sooo...i am proud to present you my first FRIEND for the new upcoming album: PAUL MORRIS ON THE KEYS!!!!!!!!!!!!

Some words from Paul:

Well everybody, what can I say? OTR was a lot of fun, and I got to meet so many great people through out the world, and made a lot of friends as well. One of them is Jurgen Blackmore. He has become a very close friend of mine. This has helped so much in our new project. It's so easy for us when we're writing music, and I truly believe it's because we've developed a close bond.

Jurgen is one of the greatest guitarists I've ever have played with, and I know when our new album comes out it will have been worth the wait for all. I can't wait to take our project on the road and see all our fans again, and see there faces when they finally hear our new music. It will be awesome!!! Jurgen has told me that we will be playing some old favorites as well. It should be the best of both worlds. Thanks to everyone. Can't wait to see you all again.

[source: J.R.Blackmore Official site]





Rainbow Bassplayer Mark Clarke To Release Debut Solo CD



The rock world is buzzing with the debut release of legendary Colosseum, Natural Gas, Rainbow, Uriah Heep member Mark Clarke called Moving To The Moon on Philadelphia record label ItsAboutMusic.com. Encompassing all the styles of music he has worked with the past 40 years, Mark Clarke's new solo album is a must for collectors and music enthusiasts worldwide. It's a masterful collection of extremely well recorded and performed tracks that rival any from the bands he's played in.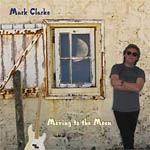 Going from group to group until one day Mark Clark met up with his first real band St James Infirmary (a blues band) with whom he gigged and built up quite a reputation, as one Liverpool news paper said he was "Liverpool's Joe Cocker" but after a year or so of local gigs, it was time to move south to London. There he met up with many of the Liverpool musicians who had moved down south for the work and was introduced to the guitarist Clem Clempson, who had just joined one of the most well known groups at that time, COLOSSEUM. Touring with Colosseum was harsh, very, very harsh, but truly amazing and for the rest of his career has been a constant part of his life; a true love.

Ken Hensley from Uriah Heep appeared asked Mark to help out as they needed to replace their bass player, so the next day they rehearsed on the train to Scotland and Mark joined Uriah Heep. Mark recorded with them and co-wrote "The Wizard" with Ken Hensley, toured mercilessly again and then left the group to work with Dick Heckstall-Smith on his solo album.

In 1972 Jon Hiseman and Mark formed Tempest and found a guitarist of some note, Alan Holdsworth. After two albums Mark left Tempest, played with Manfred Mann and the formed Natural Gas with Joey Molland (Badfinger) and Jerry Shirley (Humble Pie) moved to America, (he still lives there) and went on to record, and tour with: Billy Squier, Mountain with Leslie West, The Monkees,Davy Jones, Roger Daltry, British Rock Symphony with Alice Cooper and Peter Frampton, and sessions with Meatloaf, Mink Deville, Cher and Ritchie Blackmore's Rainbow.

Song samples: www.itsaboutmusic.com/markclarke.html
For more information visit www.ItsAboutMusic.com/newreleases.html

[Thanks to: William James]





Craig Gruber returns with ED3N - debut album out on May 15th



Metal Heaven are pleased to announce the signing of American band ED3N. The band was formed by bassist Craig Gruber in January 2010. After having a successful career spanning over 25 years in Elf, Ritchie Blackmore's Rainbow, Gary Moore,Black Sabbath, and selling more than 30 million albums worldwide, Craig decided to put together a great line-up of musicians to form the super group ED3N.

ED3N consists of vocalist extraordinaire Jeff Fenholt, whose resume includes Black Sabbath' "7th star" sessions as well as the original vocalist in Broadway's successful Jesus Christ Superstar show. The line-up is completed by the wonderful Vinny Appice (Black Sabbath, Dio and Heaven & Hell) on drums and Rowan Robertson (Dio) on guitars.

ED3N is now preparing to launch the first CD in May 2011 through AOR HEAVEN in Europe with a world-wide tour following in June.

ED3N started as Craig Gruber's Eden about a year ago. A tribute show to Ronnie James Dio by performing Black Sabbath, Rainbow and Dio classics was held at The Market Block Party, in Syracuse, New York, on Thursday, June 24th, 2010.

The line-up was Craig Gruber (bass), Jeff Fenholt (vocals), Craig Goldy (guitar) & Frankie Banali (drums). Later on it became clear only Gruber and Fenholt were left from this line-up. In October David Shankle (Manowar, David Shankle Group) was the guitarist. Now ED3N is in the studio in Los Angeles with Vinny Appice on drums and Rowan Robertson on guitar recording their debut album that should be released on May 15th.

It seems ED3N will do a cover of one of the tracks of the 1975 Ritchie Blackmore's Rainbow album on their debut.

Check Reverbnation for some audio samples.

Website: www.myspace.com/edenbandofficial

[Thanks to: Julie Barela Mills]





Bob Daisley is writing his autobiography



Jason Ritchie of Classic Rock did a short 5 question interview with bunch of musicians including Bob Daisley.

The ex-Rainbow bassplayer told: "For the past 22 months I have been writing my autobiography. It should be completed for a release during 2011 sometime. It's been a monumental task but fortunately I've kept a diary since 1976 and have many photos, so it will be accurate and truthful. After the book's published, I'll be looking to write and play more music, another Mother's Army album possibly and maybe a project with Steve Morse."

Read the complete five questions interview with Bob's answers including his disappointments, favourite albums, films and/or books
of 2010 here (scroll down to Tuesday, December 21 2010 23:17:05).

[Source: Jason Ritchie]





New My Son The Bum CD "The New Carnival" with John O.Reilly & Greg Smith



Several grains of sand through the hourglass ago, Brian Kroll went to see a band at a local club that unknown to him, featured a drummer named John O.Reilly. Several more grains of sand passed through the hourglass when Kroll received a phone call from a vocalist named Sue Veneer answering a music paper ad for his roomate's band...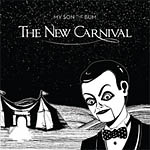 Then, Sue told Kroll a great studio to use when he went into record an album. When Kroll called her recommendation, he asked for great musicians to work with and was then introduced to John O.Reilly. He led Kroll to producer extraordinaire Bob Stander who in turn recommended that Ronnie Dee Sing on a full length album without kroll having met or heard him.

To this day, Brian Kroll, John O.Reilly, Bob Stander & Ronnie Dee have recorded 4 albums together, are well into finishing one more album and still John and Ronnie have never met. And that is how MY SON THE BUM was born.

My Son The Bum have just released their latest CD titled "The New Carnival". On this CD not only John O.Reilly is present again. This time also ex-Rainbow and now Over The Rainbow bassist Greg Smith joins My Son The Bum for three special guest performances.

The complete CD (and all previous releases) can be downloaded from the official My Son The Bum Website

John O.Reilly is getting ready now to tour again with TS0 (Trans-Siberian Orchestra).

[Thanks to Brian Kroll]





North East U.K Deep Purple tribute act is looking for Keyboard/Organ player



Keyboard/Organ player wanted for North East of England Deep Purple tribute act. A love of Deep Purple and the ability to play like Jon Lord is essential. The ability to improvise is key as we intend to follow the spirit of Deep Purple, complete with 20 minute songs with long solos!!!

Excellent musicians are already in place along with a manager who will provide a massive PA and full stage set up. This is going to be immense fun for any Purple lover.

Please contact Jon on by email jmh909@hotmail.co.uk





Benefit Concert Set To Raise Medical Funds for Daughter of Stuart Smith



Stuart Smith of Sweet and Heaven and Earth was blessed with a beautiful daughter in April. Unfortunately, she was born premature and has needed a lot of medical attention, and she needs additional surgery. So Stuart's friend Robert Tuozzo, the publisher of 22nd Century Rock Magazine, has arranged a benefit concert for early next year to help raise funds for her medical care.

The Concert 4 Sophia will take place on January 6th 2010 at the Avalon Theater in Los Angeles and will feature Sweet, The Band From TV, The Howard Leese Band, Kelly Hansen of Foreigner, Andy & Tiffany Madadian, David Paich from Toto, Robert Tuozzo, Female AC/DC tribute band ThundHerStuck and many others.

Tickets for the event are on sale right now and are only $55.00 (plus service charge), so it's a small price to pay for a great night of music for a very worthy cause. If you need more information, want to buy tickets or you are not in the L.A. area but would still like to help out, you can visit - help4sophia.org.

Smith was classically trained from age seven and went on to be taught by Deep Purple's Ritchie Blackmore. He toured England & Europe extensively with his first professional band "Sidewinder" before moving to the States in 1983 where he joined the reformed "Sweet" and later formed the "Aliens of Extraordinary Ability" with Keith Emerson. In 1995 he put together Heaven & Earth.They were being offered a record deal by Samsung to record a solo album. The album, entitled Stuart Smith's Heaven & Earth features some of rock's top vocalists such as Bon Jovi's Richie Sambora, Joe Lynn Turner (Rainbow) and Glenn Hughes.

[Thanks to Rob Fodder]





Bobby Rondinelli plays on Bob Daisley Tribute Album "Blizzards From Oz"



"Blizzards From Oz" is an international, all-star compilation tribute CD paying homage to Ozzy Osbourne bassist/producer/lyricist of 14 years, Bob Daisley.

This ten-song compilation CD features Ozzy Osbourne keyboardist of 17 years John Sinclair, guitarist Dario Mollo and renowned Canadian bassist Harrison Crotin. Also featured are guitarist Rolf Munkes, producer/vocalist Joe "Reaper" Lalonde and acclaimed drummer Bobby Rondinelli (ex-Rainbow).

"Blizzards From Oz" track listing: Suicide Solution / Crazy Train / I Don't Know / Mr. Crowley / Flying High Again / Bark At The Moon / Miracle Man / Ultimate Sin / Mama, I'm Coming Home / I Don't Want To Change The World.

Check out audio samples at www.myspace.com/blizzardsfromoz.





John O.Reilly's new project My Son The Bum offers free download of their album



Brian Kroll, guitarplayer of My Son The Bum reported us: Want to know what John O.Reilly's new project is? Well, it's a hard rocking band called My Son The Bum. Just spoke with John who is already getting things started on the road with TSO.

We invite you to check us out at www.mysonthebum.com and download your free copy of My Son The Bum - Beyond Therapy. If you'd like a regular cdas well via snail mail please let us know.

[Thanks to Brian Kroll]





God Of Guitar greatest guitar solo Poll



GodOfGuitar has another Poll - this time it's for the greatest guitar solo and Ritchie as ever is in there with a chance of winning this year.

Welcome to Godofguitar.com's 5th annual Poll to find the worlds greatest guitarist. As usual it's open to the general public. This year we have changed the format completely. We are no longer voting for a guitarist directly but for a specific well known solo. We've already been through several voting rounds with well known experts and guitar professionals to narrow the list down 10 specific pieces we have here. We have however still retained the rule that the poll only covers living guitarists. The Poll officially opens on August 10th 2008 and closes on Saturday 20th December 2007. The results will be announced by the new year.

As usual we asked the international auditing firm Pricewaterhousealicecoopers to tabulate and audit the results. The results of the main ballot will be audited by KMPG and CSNY. So, we've ended up with a list of 10 classic guitar solos which you have to choose from. We know plenty of you will complain that your guitarist isn't included, but we feel we have gone the extra mile this time with the pre voting rounds.

To vote for your favourite guitar solo fill out the form here. Please vote only once. Good luck!

Ed: Ritchie Blackmore is present with his guitarsolo in Deep Purple's "Highway Star".

[Thanks to Jim Brodie]





Ritchie Blackmore & Ronnie James Dio both to play Stockholm on June 3



It might be pure coincidence but Ritchie Blackmore and Ronnie James Dio will both play live in Stockholm in Sweden on June 3. Ritchie with Blackmore's Night and Ronnie with his own band DIO that is!

Blackmore´s Night announced today their first tourdates for this year including Sweden and Finland dates for early June. Ronnie James Dio will also play in that period in the same Scandinavian countries. Check out our tour dates section for all the dates.

update:
The DIO concert in Stockholm on June 3 has been postponed to a day later now. On June 3 DIO will play Copenhagen, while the original scheduled show on June 4 in Gothenburg has been cancelled. Check out our tour dates section for all the dates.

[Thanks to: Stefan Becklarsen & Paul Deblond]





Perfect Strangers of Finland 10 Year Anniversary Party on Januari 18



Press release 11 January 2008: Perfect Strangers of Finland - 10 Year Anniversary Party

PURPLE NIGHT at TAVASTIA CLUB, Helsinki, Finland on January 18, 2008, at 8 PM till 4 AM. Showtime: 9 pm

THE BIGGEST COVER-EVENT IN FINLAND: MORE THAN 40 MUSICIANS ON THE STAGE

On Friday, 18th of January, 2008, we are celebrating our 10-year old club, and we are organizing a Purple-Rainbow-Whitesnake Marathon Night at Tavastia Club. We are very excited about the popularity of our Purple Night, there will be more than 40 Finnish top musicians on the stage.

Purple Night is party time both for the musicians, and for the audience. The aim is simply to have fun together. Deep Purple, Rainbow and Whitesnake are the favorites of many of the musicians, and they want to show their respect to these great classic bands. Tavastia Club is the biggest, the oldest, and the most famous rock club in Helsinki. Everybody wants to play there. (And Gillan and Dio have played there, too.)

Here are some of the musicians on the bill*: Miki Henneken (Sentiment) www.sentimentband.com, Ancara www.ancarasite.com, Lotta Lene Band www.lottalene.com, Fratres www.fratres.fi, Dr. Purple www.drpurple.net.
(*Changes are possible)

Our party will go on all night long! - Tickets: www.tiketti.fi.

Further Information, Comments, Congratulations etc.
Perfect Strangers of Finland (The Finnish Deep Purple Appreciation Society)
c/o Sirpa Hammar, president, Tel. +358-41-48 48 246
info (AT) psof.fi




Ritchie Blackmore wins the 2007 Best Guitarplayer Poll at 'God of Guitar' after recount



The 2007 Greatest Guitarist Poll winner is Ritchie Blackmore. Arise Sir Ritchie! This makes it 4 years in a row for our Ritchie at GodofGuitar.com.

Yes, following the internal investigations it was found that over the last weekend of voting there was an automated multiple voting program being used by a single person for Derek Trucks, as pointed out by many of our readers on this website. We have now taken these votes out and following a recount we can confirm that Ritchie Blackmore has indeed won the poll for the 4th year running.

The following are comments left by voters when choosing Ritchie as their favourite guitarist. We've not included them all as it is very repetitive; however here are around 500 of them in alphabetic order. You may recognise yours. The spellings are by the voters! Our favourite fan comment (from jcs4jbem) has Ritchie being knighted! Now there's an idea. In the meantime please vote for Ritchie to be inducted into the hall of fame here. Any comments about the poll results please contact us.

One common thread throughout the fan comments is the lack of recognition Ritchie gets. Well, there's plenty here......so enjoy!

[thanks to: GodofGuitar]





The 2007 Best Guitarplayer Poll of 'God of Guitar' Results



First of all apologies for the delay in getting the Poll results out. We were inundated in the last few days of the poll and in the end had to delay the results to ensure that all of the votes were counted. Bearing in mind the problems at the BBC and ITV of late I am sure you understand it is important to preserve transparency and fairness in this process. No thanks to Irene Carter from Southampton who suggested that we sack the "little old lady" that we were using to count the votes (we are using a Series 39 Level 35 Mainframe with VME version 2.94 to count the votes, thanks Irene).

Pre-result we had contacted Ritchie Blackmore's management to advise that Ritchie is the likely winner for the 4th year running as Ritchie had a good lead over the other contenders. To our great surprise the last few days voting changed the complexion of the whole vote and we have ended up with the narrowest ever result.

Much to our embarrassment we have to announce that Ritchie Blackmore is NOT the winner this year.

This year's winner is Derek Trucks. Derek has hardly had a mention on GodofGuitar.com over the last few years. We have tried to contact Derek but we understand he has no longer plays with the Eddie Stobart Blues Band and have not managed to congratulate him as yet.

Top 10 Results in Full (There were 103,938 votes altogether)

1. Derek Trucks (17.3%)
2. Ritchie Blackmore (17.1%)
3. Jimmy Page (12%)
4. Slash (7%)
4. Michael Angelo Batio (7%)
4. Tony Lommi (7%)
7. Eric Clapton (6%)
8. John Petrucci (5%)
8. Steve Morse (5%)
10. Eddie Grant (4%)
Others (20%)

update December 17:

We at GodofGuitar.com acknowledge that this years votes for the Greatest Guitarist Poll were very close indeed. Following a barrage of complaints from Ritchie Blackmore and Eddy Grant fans about the results of the Greatest Guitarist Poll 2007 we have decided to do a recount of the votes and are delighted to announce that Jim Brodie will be personally attending the GodofGuitar datacentre in Reading to oversee that the process takes place fairly and that no intervention has taken place to incorrectly tarnish the outcome. All being well we should be posting a video of this event tomorrow showing again true transparency in the voting process. We expect the results on Wednesday at the earliest.

update December 19:

Following the recount performed at the GodOfGuitar datacentre we can confirm that the results as per the original results database were correct and that Derek Trucks is indeed this year's Greatest Guitarist 2007 winner.

We do however have a new controversy. Many fans have written in saying that they have spotted some irregularities in the voting pattern which can be seen from the sample of results provided at the bottom of this page. For example the following from John Sherman "After reviewing your Greatest Guitarist Poll, it appears that a Derek Trucks fan stuffed ballots Chicago style. Using the guise Lyoung Pyoung etc, it appears as though a member of the Young family posted several phantom votes. I demand an investigation and re-count immediately!" It would appear that Derek Trucks might have received multiple and false votes from the same person or family which have pushed his result to a win. Certainly up to 3 days before the result Ritchie Blackmore was the clear winner.

We have therefore asked the Zimbabwean Election Monitoring team to take another look at the results and in particular at the final few days of voting to see if they can spot any trends of this nature and if we need to isolate any specific votes which were made on these last few days. We have given them five days to come back with the results so therefore it will be 24th December when the result can be finally validated. We will not accept any further challenges to the result after this. Also we will be providing the winner with a full listing of the comments left for him. Should make a good Christmas Present!

[thanks to: GodofGuitar]





The 2007 Best Guitarplayer Poll of 'God of Guitar'



The 2007 Poll at GodofGuitar has got underway at last, here. Can Ritchie make it a 4th year as the winner?

The Godofguitar website has it's 4th annual Poll to find the worlds greatest guitarist. As usual it's open to the general public. There are some new rules this year, the main one being that the poll only covers living guitarists as the poll opens in February 2007.

You can choose from this selected list: B B King, Brain May, Carlos Santana, Derek Trucks, Eric Clapton, Gary Moore, Jeff Beck, Jimmy Page, John McLaughlin, Keith Richards, Mark Knobler, Mike Oldfield, Paul Giblet, Pete Kershaw, Peter Frampton, Ritchie Blackmore, Ry Cooder, Steve Morse, The Edge, Tony Lommi.

The result of the Greatest Guitarist poll is postponed till 10th December.

The God Of Guitar site adds: In terms of the result, well Ritchie might get pipped at the post this time I think as the US fans are continually voting for the shredders. Come on Ritchie fans!

Also I've made the Guitar God Delusion podcasts available as mp3's. They are pro-Ritchie most of the time I think!

update:

News today: We have under 20 days now before the greatest guitarist Poll 2007 is announced on 10th December . Anyone who hasn't participated needs to vote now. Please note that the Zimbabwe election monitoring team will be looking for discrepancies so please do not cause us a last minute hiccup and delay the vote. We subscribe to Voting by the rules of Section 5 Clause 9 of the Online Voting Subscriptions Act 2006 (one of Tony Blairs finest legislative moves). Rumour has it that the previous winner, Ritchie Blackmore, is no longer the front runner despite an early lead.

update December 2:

I've made contact with Carole Stevens to advise on the likely Poll results. I've not lied about the website (and that it is just a bit of fun) however the comments from fans are genuine and she has kindly sent them onto Ritchie. Carole has allowed me to include her quote below. Bearing in mind I get a lot of Fanclan feedback I thought the people from your site might be quite pleased that their comments had got direct to Ritchie himself. See explanation from the Godofguitar site below.

02.12.07: With only 6 days to go now until the Greatest Guitarist Poll 2007 is announced we have been in touch with the Ritchie Blackmore's management (Carole Stevens) and have forwarded some of the amazing comments people have posted on the poll which Carole has sent direct onto Ritchie. Carole says "Thanks to the open communications between the fans and Ritchie's Managment-he has received many of the comments that were posted on this poll and he is thankful to all his fans for taking the time to write in"

Here are a small sample of some of the comments from the Poll about Ritchie Blackmore that have been sent to him. We particularly liked "He is the total opposite of generic" sent in by Svilen Trifonov. We wish Ritchie all the best and good luck in the Poll! Don't forget, results on Sunday evening (9th December)

update December 11:

To all readers wanting information about the Greatest Guitarist Poll 2007: We have had to do a recount here at GodofGuitar.com as there was an unexpected avalanche of votes during the last 3 days, we want to ensure that all relevant votes are cast and bearing in mind the recent criticisms of the BBC and ITV network we thought we'd better take extra precautions. The result will now be announced on Friday evening 14th December.

[thanks to: GodofGuitar]





Re-Release for Jim Brodie's Winter Carrots Collection



You heard it here first! Great news for those people who missed it last year... Jim Brodie's Winter Carrots collection will be re-released shortly for the up coming Christmas Holiday season. It will feature a few new tracks, one of which "God rest you merry Gentleman" should be available for download shortly.

update:

Jim Brodie's re-release of Winter Carrots is well underway. One of the new tracks can be found here for free download. Enjoy! It is likely that a YouTube video will follow shortly.

[Thanks to: JJB]