Deep Purple NEWS
Rainbow
Ritchie Blackmore
Ronnie James Dio
Graham Bonnet
Joe Lynn Turner
Doogie White
Tony Carey
Bob Daisley
Roger Glover
Don Airey
Greg Smith
Over The Rainbow
Blackmore's Night
Deep Purple
Various News
Short News


Deep Purple Rumoured To Start Their Final Tour Next Year



Two sources have now suggested that Deep Purple's Infinite world tour will be their last [although it is supposed to take them through both 2017 & 2018 to finish it]. Eagle eyed fans noticed that flyers for one of the French festivals in June 2017 had the words "Final Tour" underneath Deep Purple's logo when it was first posted, but that they disappeared from a second flyer. [The Festival however also confirmed it in a comment on Facebook].

Spanish site Metal Circus has reported that they contacted the band's management direct and were told this was indeed the band's last world tour. However there is no confirmation from Deep Purple's management so far.

The first live dates have been announced:

Hell Fest - Clisson, France (June 16-18)
Rock Fest - Barcelona, Spain (July 1)
more dates in the On Tour section

[Various Sources including Darker Than Blue Blog]





Deep Purple To Release 'Infinite' Studio Album In 2017



Deep Purple has set "Infinite" as the title of its new studio album, tentatively due in early spring via earMusic. The follow-up to 2013's "Now What?!", which was tracked in February at a studio in Nashville, Tennessee, was once again helmed by Bob Ezrin, who has previously worked with Kiss, Pink Floyd, Peter Gabriel, Alice Cooper and Kansas, among others.

Deep Purple singer Ian Gillan recently told Antihero magazine about the Purple songwriting process: "Deep Purple was different than any other kind of writing I do with other people. Deep Purple is primarily an instrumental band, and the routine is we book [time] in a studio somewhere, and the [other] guys [in the band] come in at noon. They start jamming and they work 'till six o'clock, take a break at three for a cup of tea and then do that every day. Roger [Glover, bass] and I listen to the music and clock out the occasional bit and think that might be okay for a tune on the album or something. Then we start refocusing on making arrangements and how to develop the song. Then when it is all tucked away, I start thinking about the lyrics and the tunes. There is no point before they get literally torn up every day because everything changes every day. There's no shortage of things to write about lyrically. There is no point trying to create a tune on something that's going to change in a couple of hours. That's how it worked with Purple. This is primarily an instrumental band. I just climb on board and write it along."

Deep Purple — which has been eligible for induction into the Rock And Roll Hall Of Fame for two decades now — finally entered the Rock Hall as part of the class of 2016. The band's first three lineups were inducted, including drummer Ian Paice, guitarist Ritchie Blackmore, late keyboardist Jon Lord, and various singers and bassists — Rod Evans; Ian Gillan and Roger Glover; and David Coverdale and Glenn Hughes.

[Source: Blabbermouth]





Deep Purple's "Slaves And Masters" Re-Issue with Bonus Tracks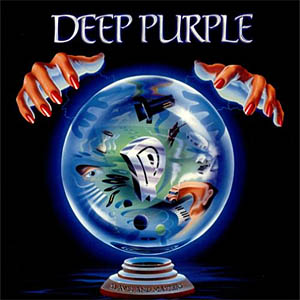 Originally released in 1990, "Slaves And Masters" represents an interesting and unique period in the band's eventful history. In 1984 the legendary "Mark 2" line-up of Ian Gillan, Ritchie Blackmore, Roger Glover, Jon Lord and Ian Paice reformed for the first time since 1973 for the world conquering "Perfect Strangers" album, followed in 1987 by "The House Of Blue Light". But in 1989 there was the shock announcement that Gillan had been replaced by Blackmore and Glover's former Rainbow band mate and singer, Joe Lynn Turner.

The result was their first album for Sony Music's RCA label, "Slaves And Masters", a strong but soulful, melodic hard rock record, though somewhat misunderstood at the time, stands proudly alongside Deep Purple and Ritchie Blackmore's other recorded output.

The 16 page booklet features a 3,500 word essay telling the story of the album, and features many rare images and memorabilia. Also included are three bonus tracks; the single edits for 'King Of Dreams' and 'Love Conquers All', plus the non-album b-side 'Slow Down Sister'.

"Slaves and Masters" will be re-issued by Cherry Red Records on September 2nd, 2016.

[Source: Cherry Red Records]





Deep Purple Is 'Unwilling' To Perform With Ritchie Blackmore At Rock Hall Induction



Ritchie Blackmore says that he has been prevented from attending Deep Purple's Rock And Roll Hall Of Fame induction by the band's manager. In a statement, the PURPLE co-founder claims that Bruce Payne has asked for the guitarist to be excluded from the ceremony in April.

Blackmore writes in a post on his Facebook page: "Ritchie was honored by the offer of induction to the Rock And Roll Hall Of Fame. He was discussing the possibility of attending, until we received correspondence from the president of the Hall Of Fame, who said that Bruce Payne, management for the current Deep Purple touring band, had said 'No.' Therefore Ritchie will not be attending the ceremony. He sincerely thanks all the fans that voted for him for their support."

Paice recently said that any decision regarding a possible performance at the induction ceremony will have to be made with the blessings of all the current members. "We don't have salaried guys with [keyboardist] Don [Airey] and [guitarist] Steve [Morse]. They are fully accredited members of the band and they share in everything, and into decisions as well. They will have to be consulted and see how they feel about anything that the three of us originals think we would or wouldn't like to do." This year's Rock And Roll Hall Of Fame induction ceremony will take place on April 8 at the Barclays Center in Brooklyn, New York.

Rock And Roll Hall Of Fame president and CEO Joel Peresman has denied that former Deep Purple guitarist Ritchie Blackmore has been "banned" from attending the band's Rock Hall induction ceremony, insisting that Ritchie "is invited to come enjoy the evening and accept the award."

But in a new interview with RollingStone.com, Peresman explained that Payne is not in a position to prevent any inductee from attending the event. He said: "There is no way he is banned from the ceremony. That notion we would ever do that is patently untrue. We've never banned any inductee. He is invited to come enjoy the evening and accept the award."

Peresman also said that he reached out to managers for the current lineup of Deep Purple and Blackmore to try and facilitate a one-off reunion at the ceremony. "Deep Purple's manager Bruce Payne told me they were unwilling to perform with Ritchie," he said. "We've had many situations like this in the past and many times these things get worked out for one night, and then they go back to their neutral corners the next day."

Peresman relayed the band's position to Carole Stevens, who manages Blackmore. "I said to her, 'Maybe you can take the high road and reach out to them and see if something can be worked out as far as the performance goes,'" he said. "We would love to have them all play together. We always want to do that. We always want to see the actual inductees that haven't performed together in a long time, if they have the opportunity to come together for at least one night, to do that. We'd like to see it as an organization, and I'm sure fans would like to see it too."

Deep Purple singer Ian Gillan has defended the band's decision to only perform with the group's current lineup at the upcoming Rock And Roll Hall Of Fame induction, explaining that "there is no slight intended nor any desire to upset anyone" with this move. The Rock And Roll Hall Of Fame induction ceremony seemed like a rare opportunity for Deep Purple to reunite with its founding guitarist Ritchie Blackmore, who wrote many of the band's most memorable riffs, including "Smoke on the Water", but hasn't played with the group since 1993. Now Gillan has confirmed that no such reunion will take place, saying that only "the living breathing Deep Purple" will play at the event, which will take place on April 8 at the Barclays Center in Brooklyn, New York.

Said Gillan in a statement: "We were faced with a hard decision when we heard about the Hall Of Fame inductions. It was a surprise to us that [current Deep Purple guitarist] Steve Morse and [current Deep Purple keyboardist] Don Airey did not qualify as inductees. Ian Gillan, Ian Paice and Roger Glover decided upon the offer of a compromise which has been agreed with the Hall Of Fame and enables us to turn up on the night. Deep Purple inductees will accept the awards and then the living breathing Deep Purple will perform. It should be stressed that there is no slight intended nor any desire to upset anyone regarding this decision; it is purely a mark of respect to Steve and Don. I spoke with David Coverdale last week and he expressed complete understanding of the way it was being handled. Thanks, David. You're a gent. Outside of this event, there are no circumstances under which a 'reunion' could or would take place. So, let's all get up there, shake hands, smile for the cameras and get it done with dignity and respect for all the existing and past members of a very special family."

The Deep Purple members that are being inducted are: Ritchie Blackmore, David Coverdale, Rod Evans, Ian Gillan, Roger Glover, Glenn Hughes, Jon Lord and Ian Paice.

[Source: Blabbermouth]





New Deep Purple Book 'A Matter Of Fact' out on May 4th, 2015



Wymer Publishing is pleased to announce it's forthcoming title Deep Purple A MATTER OF FACT by Jerry Bloom. This title will be published on 4th May 2015 and includes a foreword by tennis legend and Purple fan Pat Cash.

Deep Purple A MATTER OF FACT is the perfect companion to Deep Purple's music. Full of bizarre, obscure and amazing facts that have surrounded the band throughout its career of over forty years. If you have ever had disagreements with fellow fans about various facts or want to test the biggest fan on just how good their Deep Purple knowledge is, then this is the book for you.


* How did Ian Paice and Rod Evans end up supporting Deep Purple?
* Why did Ritchie Blackmore's country and western guitar playing save him from a beating?
* Why did Dire Straits' Mark Knopfler review a Purple gig?
* Who first recorded versions of several Deep Purple songs, complete with an orchestra?
* Did Deep Purple's explosive performance at Plumpton really prevent Yes from performing?
* Who did Deep Purple sue for selling bootlegs?
* Which big rock star did the band get in a spat with at Knebworth?
* Why did the Bee Gees receive Purple's lifetime achievement award?
* What was Deep Purple's involvement with a film about a sixteenth century naval explorer that never got produced?
* Why were some of Deep Purple's recent gigs illegal?

The answers to all these questions, and many more amazing facts are revealed in this captivating book, which includes a foreword by tennis legend and Purple fan Pat Cash. Based on interviews with band and road crew members, contemporary press articles, and drawing on management files, A Matter Of Fact helps to clarify the truth behind several stories. It also dispels some untruths once and for all, as well a few previously un-revealed new stories that will appeal to even the most diehard fans.

Jerry Bloom does an amazing job of collecting a collage of information and stories of the band members when they were in and out of their various bands before, during and after Purple. The stories will keep any Deep Purple fan enthralled. As anyone in showbiz will tell you there's always a whole lot more going on than it appears. This book is not just about the rock 'n' roll lifestyle but an insight in to the tough day to day grind of a group of amazingly talented artists all with differing personalities.
Pat Cash

[Source: Wymer Publishing]





Roger Glover: 'Sometime Next Year, There'll Be Another Deep Purple Album'



Deep Purple took part in a press conference prior to the band's June 21 performance at Hellfest in Clisson, France. You can now watch the question-and-answer session below.

Asked when fans can expect the follow-up to last year's "Now What?!" album, Deep Purple bassist Roger Glover said: "What happened with 'Now What?!' is we had a writing session in Spain for about a week or so, and then we had another writing session, and then we recorded the album. And it was eight years between albums. We can't live that long to do another eight years, so… We had a writing session a couple of weeks ago in Portugal, and we've got about a dozen rough ideas and jams, some of which will make it. We'll have another writing session later in the year and I think, probably, I don't know when next year, but sometime next year, there'll be another album."



[Source: Blabbermouth]





Ritchie says "No" to Jon Lord Memorial Concert in the Royal Albert Hall



The current line-up of Deep Purple have been officially confirmed to appear at the Jon Lord Memorial Concert in April next year.

Blackmore's management circulated the following message: Please note Ritchie has no involvement in the particular organization that is putting on an event at the Royal Albert Hall.

Mourning is very personal. He would rather express himself in the instrumental he wrote for Jon - "Carry on Jon".

[Source: Blackmore Productions]





Late April release for Deep Purple's New Studio Album "Now What?!"



British hard rock legends Deep Purple will release their 19th studio album, "Now What?!", via earMUSIC, the Hamburg, Germany-based international rock label which is part of Edel Group, on the following dates:

Germany, Switzerland, Austria, Finland, Spain: April 26
UK, France, Benelux, Poland, Czech Republic, Norway, Denmark: April 29
North America, Italy: April 30
Sweden: May 1

After various songwriting sessions in Europe, the band recorded and mixed the album in Nashville, Tennessee with producer Bob Ezrin (Kiss, Pink Floyd, Peter Gabriel, Alice Cooper, Kansas). The CD contain 11 tracks, including "Out Of Hand", "Hell To Pay", "Weirdistan", "Uncommon Man" and "Above And Beyond". The latter song references the band's late keyboard player, Jon Lord, in the lyric "Souls having touched are forever entwined."

According to a press release, "Now What?!" was recorded with no musical rules… and it shows a modern and fresh production... to the point that Deep Purple have never sounded so close to the spirit of the '70s in the last 20 years as they do now. The CD has the excellence and elegance of "Perfect Strangers" and the wild freedom of "Made In Japan".

"Now What?!" will also be released as a limited edition with a bonus DVD featuring Deep Purple discussing the new album and one bonus studio cover version. It will also be made available as a double vinyl LP.

The first taste of "Now What?!" will be the release of a double A-side single on March 29 (as a limited and numbered vinyl seven-inch, CD single and digital download).

Seven-inch vinyl (limited to 1000 numbered copies)

Side A:

01. Hell To Pay (radio edit)

Side B:

01. All The Time In The World (radio mix; edit)

CD Single

01. All The Time In The World (radio mix; edit)
02. Hell To Pay (radio edit)
03. Perfect Strangers (bonus track live)
04. Rapture Of The Deep (bonus track live)

[Source: Blabbermouth]





Deluxe Edition Of "Slaves And Masters" To Include Two Rare Bonus Tracks



On February 5, Friday Music will release the deluxe edition of Deep Purple's "Slaves And Masters", the only album featuring former Rainbow/Fandango singer Joe Lynn Turner. Now remastered, the LP features two rare bonus tracks: "Slow Down Sister" (B-side of "Love Conquers All" 12-inch and 45 rpm single) and the hard-to-find 45 rpm single edit of "Love Conquers All", as well as including rare RCA label memorabilia.

A press release states: "Featuring the Mark V Deep Purple lineup of Ritchie Blackmore, Ian Paice, Jon Lord, Roger Glover and new addition hard rocker Joe Lynn Turner, 'Slaves And Masters' was a nice way to kick in a new decade with this one time configuration. Most notably hard-rocking tracks like 'Fire In The Basement', 'King Of Dreams' and the international hit power ballad 'Love Conquers All' helped make this a much-played album at rock radio from day one of its release.

Even through all their well-documented changes over the years, Deep Purple as reigning kings of hard rock and heavy metal shined through on this album. It's easy to hear why... the familiarity of the band was still there with its guitar shredding maestro Ritchie Blackmore, the powerful drum sound of Ian Paice, Jon Lord's iconic keyboard work, Roger Glover's slammin' bass, and Joe Lynn Turner's hard rockin' vocals, 'Slaves And Masters' was a winning affair."

"Slaves And Masters" deluxe edition track listing: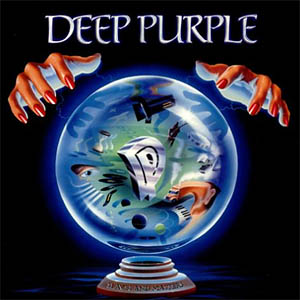 01. King Of Dreams
02. The Cut Runs Deep
03. Fire In The Basement
04. Truth Hurts
05. Breakfast In Bed
06. Love Conquers All
07. Fortuneteller
08. Too Much Is Not Enough
09. Wicked Ways
10. Slow Down Sister *
11. Love Conquers All (single edit) *

* Bonus tracks

[Source: Blabbermouth]





Jon Lord, founder of Deep Purple, dies aged 71



Jon Lord, the former keyboard player with the rock band Deep Purple, has died aged 71. He had been receiving treatment for pancreatic cancer since last August.

Lord, who co-wrote many of Deep Purple's legendary songs, including Smoke On The Water, played with many bands and musicians throughout his career. A statement issued by his publicist said he died at the London Clinic on Monday July 16th, surrounded by his family.

Lord founded Deep Purple in 1968, and the band went on to become one of the world's most popular rock bands. Deep Purple split in 1976, but after reforming in 1984 the band had six studio albums and performed concerts all over the world, with album sales in excess of 150 million units.

Born in Leicester on 9 June, 1941, Jon Lord began playing piano, taking classical music lessons from a very early age. He received a scholarship to drama school in London at the age of 19, during which time he began playing jazz and rhythm and blues in pub gigs. Lord retired from Deep Purple in 2002.

[Source: BBC News]





Deep Purple at California Jam 1974 Photo Book Announced



According to Darker Than Blue, a new documentary book, "Deep Purple At The California Jam", will be published in the fall via Rufus Stone Limited Editions. Collecting together hundreds of black-and-white and color images from a number of photographers who had all area access to Deep Purple's 1974 concert at the California Jam festival (and rehearsals), the large 12"-by-12"-format presentation allows these images to shine. Most of the photographs have never been seen before and are being fully restored and color corrected. Backing the images up is a detailed and lengthy essay on the concert and the build-up to the performance, from the first meetings by the promoters through to the completion of the PA towers. The text is supported by an impressive collection of rare memorabilia including internal documents, setlists, passes, posters, tickets and even the repair bills for the TV camera.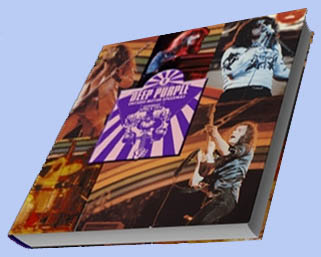 In total, this is the most comprehensive publication ever devoted to a single Deep Purple performance and is certain to excite fans of the band around the world. Mindful of the current economic climate, as well as the deluxe 300 page limited edition, a more affordable version will also be made available. Full details of these will be announced shortly.

On April 6, 1974, Deep Purple appeared on stage at the California Jam festival at the Ontario Speedway in California.Taking top billing at the all-day event, and with great weather, Deep Purple and the other bands drew a crowd of around 165,000 people. It became the largest single-day paid attendance in U.S. rock concert history.

Deep Purple's standing at that time was enormous thanks to the massive success of "Machine Head" and "Smoke On The Water" and the festival came towards the very the end of a lengthy American tour with David Coverdale and Glenn Hughes (joining founder members Ritchie Blackmore, Jon Lord and Ian Paice). This show was special though, to be televised across the country through the ABC TV network, and the band pulled out all the stops, cancelling all other shows on the west coast to stoke demand.

Today their California Jam performance is rightly regarded as a classic by this lineup, but at the time pre-performance arguments almost saw them thrown off the bill before they'd even got on-stage. After Ritchie Blackmore's pyrotechnics (when he ignited trays of gasoline and almost blew himself, drummer Ian Paice and various roadies off stage) there were worries that the group would never work in America again. The show also saw the guitarist's legendary attack on an intrusive television camera with a Stratocaster. All thoughts of an encore went out of the window as roadies bundled musicians into waiting limos to get them over the state border before state police could be called in.

For more information, visit www.caljambook.co.uk

[Source: Blabbermouth]





"Un Mundo Purpura" by Jose Galván finally gets a release



A few years ago Jose Galván sent out a first very limited copy of his "Un Mundo Purpura" to people who provided him photos for his impressive book. We got also one of those copies and did a review then.

At the time Jose was lookin' for a publisher. Finally he succeeded and the book in edited and update form will be out in a week's time.

Jose reports: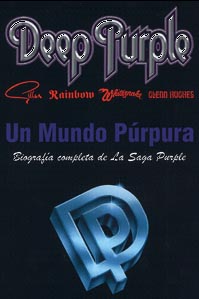 Finally my book in Spanish on Deep Purple is ready to go on sale. The final release date is 15/3/2011. You can get it at www.ediciones.lenoir.es. You can see the cover there too. A nine month investigation, 3.5 years of hard work writing it down, 10.000 paper sheet in the dustbin, 4.000 shows, 1.000 records, 500 anecdotes, 450 explanatory notes, nearly 400 pictures, 125 set-lists, 75 fan clubs, 30 biographies, 17 discographies and the biggest family tree ever seen. All this along 628 pages (DIN – A4 format, 21 x 30 cm) full of rock at 40,38 Euros. Can anyone give more? Not me!!!!!!!

This is the first book on Deep Purple Saga ever, also just the second book on Deep Purple in Spain (the first one finished in 1973 if I remember well...). Inside you can find Deep Purple history, The Pre Purple years, Gillan, Rainbow, Whitesnake, Glenn Hughes and Life after Purple for all musicians involved. It covers all in Purple rock since 1958 until 31/12/2010.

The book is also an interactive proposal. Following the foot notes you can live all musicians career through the years and "Un Mundo Purpura" (Purple World) admits no less than 30 ways of reading. You can start reading Jon Lord's first years, go to Deep Purple, then to Paice Ashton Lord, Whitesnake, back to Purple and finish on his solo works nowadays, but you also can just read the Deep Purple history year by year, or whatever. The reader decides how to read the book.

Alan Perry, Marc Brans, Patrick Peetermans, Alwin Bastiaansen, Frans Van Arkel, Eugenio Montes and Enrique Escoriza are the photographers whose work you can watch inside the book. Thanks to all of them.

[Thanks to: Jose Galván]





Radio London Claims Ritchie will do 3 Reunion Shows with Deep Purple



Just gossip at the moment but... Last night Radio London claimed that the "original" Deep Purple line-up will reunite later this year for three shows at London's O2 Arena. This was apparently reported on Danny Baker's show and said that it would include Ritchie Blackmore!

Although the report said the original line-up it more than likely means the classic MKII but beyond what is written here we truly don't know anymore as of yet.

[source: More Black Than Purple]

In regards to the rumour that Ritchie Blackmore will play three dates with Deep Purple this year, Blackmore's Night band manager Carole Stevens said:

"It is not happening and it is not going to happen"

[Thanks to: Mike Garrett]





Deep Purple Convention to celebrate the 40th Anniversary of Deep Purple

Wymer UK is pleased to announce a Deep Purple convention celebrating the momentous occasion of forty years since the inception of this classic hard rock band with a 12-hour marathon of all things Purple. The event will be held on Saturday 3rd May at Esquires Club in Bedford, just 40 minutes from London St Pancras railway station.

Unlike most conventions we are also pleased to announce that there will be appearances from two former band members:

- Glenn Hughes will be making a personal appearance with a Q and A session as well as doing a unique acoustic performance of classic MKIII and IV songs.
- Original Purple bassist Nick Simper will be performing with his band the Good Old Boys.
- Rounding off the live music will be a set of Purple classics performed by Burn, with Nick Simper joining them for some MKI numbers!

In addition to this there will be guest speakers including Ian Hansford (Purple roadie from 1968-73) and Ritchie Blackmore's former personal assistant, Rob Fodder. During the day there will be video screenings of rare material, plus competitions, trade stalls and of course topping it all off the live music (as listed above) in the evening, finishing around midnight.

A splendid day is guaranteed for all Purple fans so come along, meet other like-minded fans and join in the fun. The Esquires club is an intimate venue and tickets are limited so order now to avoid disappointment. Tickets can be ordered online from the MBTP Store.

For more information on the event check out the following link: http://moreblackthanpurple.co.uk/convention.htm. More details will also be published in the forthcoming issue of More Black than Purple, which has been slightly delayed so all the latest on the convention can be included.

[source: MBTP]





Deep Purple Limited CD Release in Brazil and Latin America



Biplane Records has released exclusively licenced CD´s by purplerecords (UK) in Brazil and Latin America. The titles are "Live in Stockholm 1970" (with Ritchie Blackmore on guitar), "Live in Paris 1975" (the legendary recording of the last concert with Ritchie Blackmore in April 1975) and "This Time Around - Live in Tokyo 1975" (with Tommy Bolin on guitar).




More info about these double cd's:

- limited and numbered edition of 1,500 copies
- a 12-paged booklet with enhanced print quality
- graphic & CD production by Sony DADC Brasil, matching the high demands by international standards.

More information and orders at http://www.biplanerecords.com.