Blackmore's Night NEWS
Rainbow
Ritchie Blackmore
Ronnie James Dio
Graham Bonnet
Joe Lynn Turner
Doogie White
Tony Carey
Bob Daisley
Roger Glover
Don Airey
Greg Smith
Over The Rainbow
Blackmore's Night
Deep Purple
Various News
Short News


New Blackmore's Night Album To Be Released on September 18th



The new Blackmore's Night Album is called "All Our Yesterdays" and will be released on September 18th, 2015 by Frontiers Records. The album will be released on CD and Deluxe CD/DVD Edition with a LP version coming later this year. In Japan the album will already get a release on September 2nd by Avalon Records.

The album will include covers of songs by Sonny & Cher ('I got you babe') and Mike Oldfield ('Moonlight Shadow'). 'Where Are We Going from Here' is a remake of the track that was on Blackmore's Night 'Ghost of a Rose' Album.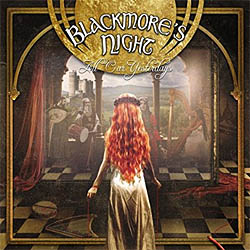 Tracklist:

1. All Our Yesterdays
2. Alan Yn n Fan
3. Darker Shade Of Black
4. Long Long Time
5. Moonlight Shadow
6. I Got You Babe
7. The Other Side
8. Queen's Lament
9. Where Are We Going From Here
10. Will O' The Wisp
11. Earth Wind and Sky
12. Coming Home


According to the band's website, the new album will be just one of several group-affiliated releases in 2015; this fall, there's reportedly a documentary offering a look at guitarist Ritchie Blackmore's "musical journey," as well as a new album of lullabies titled 'Starlight, Starbright' from singer Candice Night.





New Blackmore's Night Album To Include Jon Lord Tribute



Blackmore's Night, the renaissance-inspired rock band formed by Ritchie Blackmore and his wife Candice Night, will release a new album, "Dancer And The Moon", on June 11 in North America on Frontiers Records. "Dancer And The Moon" will be released in two editions — as a CD and a digipak deluxe edition with a bonus DVD that includes music videos of "Dancer And The Moon" and of "The Moon Is Shining (Somewhere Over The Sea)", plus an extensive interview with Ritchie Blackmore and Candice Night.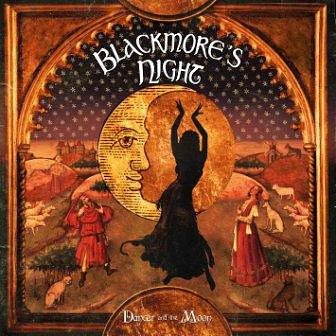 Anticipated by the digital release of the first single "The Moon is Shining (Somewhere Over the Sea)" on May 6, "Dancer And The Moon" is the band's eighth original studio album, with each disc topping the European and American Billboard's New Age charts.

Each album that Blackmore's Night has released has been awarded Best Vocal Album or Album of the year for their respective charts on NPR and college radio. Blackmore's Night performed on PBS, had specials on CNN and the History Channel. The group has songs on the soundtrack of Germany's "The Magical Story Of The Rings: Die Nibelunger The Ring Of The Nibelungs" and the theme song "All For One" for Japan's popular TV show "Third Watch". Their song "Olde Mill Inn" is featured in Jim Carrey's movie "Yes Man".

Night and Blackmore began working together first in Ritchie's previous group Rainbow, when Candice co-wrote a number of songs, most notably "Ariel" and "Black Masquerade" for Rainbow's 1996 album, "Stranger In Us All". The following year, the two formed Blackmore's Night, and after seven studio albums, two live DVD/CDs and one holiday release, the group's latest album, "Dancer And The Moon" follows the band's eclectic/jam/folk rock/new age/neo-Celtic/neo-Medieval/progressive rock/chamber pop/world beat styling. Take your pick from the songwriting team of Candice and Ritchie: the acoustic "Somewhere Over the Sea (The Moon Is Shining)", the rocking track "The Moon Is Shining (Somewhere Over The Sea)", which you can dance to, along with the title track "Dancer and the Moon", the nature-inspired "The Last Leaf" and the Russian-influenced "Troika".

Blackmore's Night own their versions of classic rock chestnuts: Randy Newman's "I Think It's Going to Rain Today", Uriah Heep's "Lady In Black", and "The Temple Of The King" that Ritchie and the late Ronnie James Dio collaborated on originally for their band Rainbow.

"Dancer And The Moon" is made complete with its inspiring instrumentals, including the waltzy "Galliard" and the Deep Purple-esque "Carry On… Jon" that Ritchie wrote as a heartfelt tribute to his former bandmate, the late Jon Lord.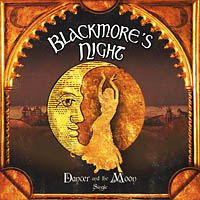 "Dancer And The Moon" is a distinctive album, that is both melodic, rhythmic, and full of classic influences led by the dynamic and signature alto vocals of Candice Night and the phenomenal fret work of Ritchie Blackmore.

"Dancer And The Moon" continues to establish the band that has been growing its following steadily in the jam, pagan/wiccan scene, new age, folk and progressive worlds, as well as the classic rock community.

"So much has happened since our 2008 marriage (and the 2010's release of the duo's 'Autumn Sky' album)," says Candice, as she and Ritchie have been musical and emotional partners since 1989. In 2010 daughter Autumn Esmeralda was born, and then in 2012, their son, Rory.

Candice says: "We find that the 'Dancer And The Moon' is visually and emotionally representative of how we feel about our music. We have always had a very strong pull to the mystery of the Moon. Her magic, her power, her legend... She affects us so deeply that we have named many CDs after her and she is almost always represented in our songs. The dancer gives herself completely, unabashedly and whole heartedly moved by the intensity of the music she feels within her soul."

"Dancer And The Moon" track listing:

01. I Think It's Going To Rain Today
02. Troika
03. The Last Leaf
04. Lady In Black
05. Minstrels In The Hall
06. The Temple Of The King
07. Dancer And The Moon
08. Galliard
09. The Ashgrove
10. Somewhere Over The Sea (The Moon Is Shining)
11. The Moon Is Shining (Somewhere Over The Sea)
12. The Spinner's Tale
13. Carry On... Jon

[Source: Blabbermouth]







New Blackmore's Night CD will be titled "Dancer And The Moon"



The title of the new Blackmore's Night album is "Dancer And The Moon".

It will be released in Europe on June 11th by Frontiers Records.

[Thanks to: Nikos Aidonidis]







New as yet untitled Blackmore's Night CD out in Japan on June 5th



HMV Japan announced the new Blackmore's Night cd, as yet untitled, to be released on June 5th, 2013. The release in Japan will be by Victor Entertainment with catalog number MIZP-30006.

A limited edition containing a bonus dvd will also be released.

[Source: HMV Japan]







Blackmore's Night release "The Beginning" CD & DVD Box compilation



"Blackmore's Night - The Beginning" is a documentation about the early period of a musical legend.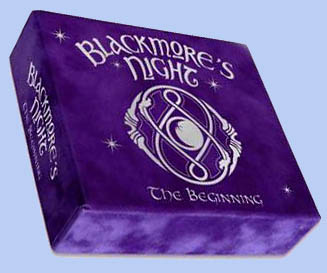 In the lavish velvet-box you will find the first two Blackmore's Night albums "Shadow Of The Moon" and "Under A Violet Moon" as well as rare video footage of their early tours "Live In Germany 1997-1998" and "Under A Violet Moon - Castle Tour 2000". Available for the first time on DVD and only in the "The Beginning" box.

The footage from various concerts from the "Shadow Of The Moon" and "Under A Violet Moon" tours is enriched by interviews with Ritchie Blackmore and Candice Night, as well as backstage footage, rehearsal footage and medieval fight shows.

It will be in stores in the USA on November 20th, in Europe on December 7th and in the UK on December 10th.

Content:

DVD 1: "Blackmore's Night - Shadow Of The Moon - Live In Germany 1997-1998"
DVD 2: "Blackmore's Night - Under A Violet Moon Castle Tour 2000"
CD1: "Shadow Of The Moon" album
CD2: "Under A Violet Moon" album

[Source: Blabbermouth]







Blackmore's Night To Release 'A Knight In York' on DVD, Blu-Ray, CD and LP



Blackmore's Night will release a live recording, "A Knight In York", on DVD, Blu-ray, CD and 3-LP set (limited edtion) on June 29th.

"A Knight In York" was filmed and recorded during Blackmore's Night's British tour at York Opera House on September 30, 2011.

Tracklist CD:

1) Locked Within The Crystal Ball
2) Guilded Cage
3) The Circle
4) Journeyman
5) World Of Stone
6) The Peasant's Promise
7) Toast To Tomorrow
8) Fire's At Midnight
9) Barbara Allen
10) Darkness
11) Dance Of The Darkness
12) Dandelion Wine
13) All The Fun Of The Fayre
14) First Of May






Blackmore's Night will play Nijmegen, The Netherlands on July 11th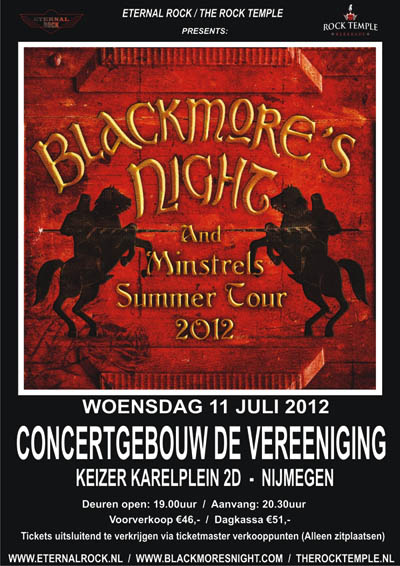 Eternal Rock & The Rock Temple, the Rainbow venue that has brought already so many ex-Rainbow members to The Netherlands, will bring Ritchie Blackmore with Blackmore's Night finally back to the Netherlands for the first time in almost six years.

Blackmore's Night will play an exclusive all seated show in Concertgebouw De Vereeniging in Nijmegen, The Netherlands on July 11th. Tickets will be only available through Ticketmaster.

Doors will be open at 19:00 hours. The show starts at 20:30 hours. Tickets will cost € 46.00 (pre-sale) / € 51.00 (door).
Pre-sale will start on April 7th.

After buying a ticket you can send an e-mail with your name and ticketnumber to the Nederlandse Fanclub Blackmore's Night for a seat in the first 3 rows, only when you're in garb!

[Source: Eternal Rock/The Rock Temple]







Candice Night to release solo album "Reflections" op September 27




Part fantasy, part weaver of magic, part willow the wisp: singer and song writer Candice Night releases her debut solo single, "Call It Love". The single is the first taste of Night's first solo adult contemporary album, "Reflections", set for release on September 27. "Call It Love" is now available for purchase on iTunes.

[Source: Blabbermouth]







Dutch Blackmore's Night Fanclub launch party of "Autumn Sky"




The Dutch Blackmore's Night Fanclub have a launch party of the new Blackmore's Night CD "Autumn Sky" on their fanclubday on Sunday August 29th. Fans who go to the event can listen to the new CD while it hasn't been arrived in the shops yet.

You can order the CD at the event and will receive it before it will be available in the shops. The fanclub is trying to get copies to sell on the day.

The fanclubday will take place on Sunday afternoon between 14.00 and 18.00 hours in Zandfoort aan de Eem in Amersfoort, The Netherlands. Cover band World of Stone will also perform on this event.

For more info mail to Merlijn.

[Thanks to: Merlijn]






New Blackmore's Night CD "Autumn Sky" to be released on September 3rd




Blackmore's Night will release on September 3rd their 8th studio album. Recorded during Candice's pregnancy, Candice and Ritchie have dedicated the "Autumn Sky" album to their newly born daughter Autumn Esmerelda Blackmore.

Tracklist: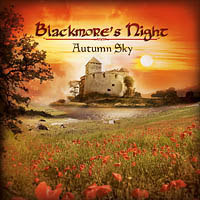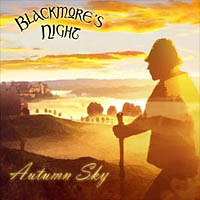 01. Highland
02. Vagabond (Make A Princess Of Me)
03. Journeyman (Vandraren)
04. Believe In Me
05. Sake Of The Song
06. Song And Dance
07. Celluloid Heroes
08. Keeper Of The Flame
09. Night At Eggersberg
10. Strawberry Girl
11. All The Fun Of The Fayre
12. Darkness
13. Dance Of The Darkness
14. Health To The Company
15. Barbare Allen

The cover artwork for the USA and the world (except Germany, Austria & Switzerland) shows a "journeyman" or "vagabond" as a traveler of time. It will be released through Spinefarm/Universal. Sony/Ariola will release the CD with alternative artwork in Germany, Austria & Switzerland.

Preview: click here





Blackmore's Night re-issue the first 4 studio albums on their own label




Blackmore's label Minstrel Hall are readying reissues of four of the Blackmore's Night albums on CD. They are Shadow Of The Moon (1998), Under A Violet Moon (1999), Fires At Midnight (2001) and Ghost Of A Rose (2003). These replace the older German SPV pressings.

Shadow of the Moon (MHM001)

Blackmore's Night cd coverTracks, as per the 1998 UK re-issue/US release. Artwork at the rear loses the BMG logo and gains the MHM logo. The track listing is in a darker / bolder type face. CD artwork and inner rear CD tray artwork now incorporates the central section from the front cover.

Under a Violet Moon (MHM002)

Tracks as per the original UK version. Artwork on rear has the track listing done in a different font and is centralised. The production notes have been removed, and there is the MHM logo. The bands logo appears on the spine of the cover. CD artwork, bands name and album name are in a large font size, and the production notes have been removed. The track listing is again in a new font.

CD Booklet is 12 pages long and is different to the original 16 page UK version.

Fires at Midnight (MHM003)

Tracks as per original UK release, not the same as the deluxe box version. Rear cover artwork, the band logo is slightly larger with a black outline, making it more distinguishable from the fiery background. Has MHM logo.

Ghost of a Rose (MHM004)

CD artwork removes SPV logo and replaces it with MHM logo. The bands logo appears on the spine of the cover. Track listing is same as the basic UK version, however "Way to Mandalay" video has been added.

[Thanks to: Kevin Dixon]






CARTOUCHE Ritchie Blackmore online fanzine (Winter Special)




Welcome to a special Wedding/Winter 2008 issue of Cartouche. In this issue we have news from the marriage of Ritchie and Candice, reviews of two Blackmores Night albums and messages from the fan clubs and street teams all around the world.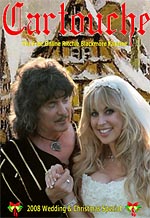 Once again, thanks to our contributors, proofreaders and translators. Thanks to Candice for taking time out to answers our questions so close to her big day - and finally thanks to Carole for her help in arranging so many of the interviews.

This free online fanzine is available in several formats:

Photobucket: http://s416.photobucket.com/albums/pp243/Blackmore-Holiday-Fanzine-2008/
Myspace: http://www.myspace.com/ritchie_candice_wedding
Download PDF File: http://rapidshare.com/files/178990712/CartoucheWedXmas2008.pdf

To get the PDF: Click on the link. Then click on the FREE USER option below the left-hand speedometer. You will see a countdown appear. Let it expire. Then, a blue DOWNLOAD button will appear, for you to click on.

You can email us at:

Mike: cartouchefanzine@googlemail.com
Kev: haydncorelli@gmail.com

[Thanks to: Mike Garrett]






Unauthorized Blackmore's Night Biography "Shadows of the Moon"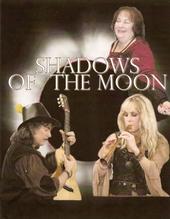 "Shadows of the Moon" is the official "unauthorized" Blackmore's Night biography. Unlike "The Next Stage" (the bands family written book), Shadows will explore the complete history of the band from the ending of Rainbow to present day. This book looks at the good, the bad, and the ugly, strips away the fairytale, and gives the reader a front row seat at what has taken place behind the veil of secrecy.

To make things even more exciting, a close friend (and a household name author) has asked to re-write a chapter titled "Master of Puppets" and has made it into a short suspense story. I have personally read the draft and can attest that everyone, fan or not, is in for a treat.

For a small donation of your choice, a limited eco friendly volume will be available in a very small quantity later this fall provided through a charity organization followed by the official hardcover extended release shortly thereafter.

What has been called "The best book on what not to do in a band" and "A true Spinal Tap moment in music history" has also been noted to be "The Hammer of the Gods for this generation!" Shadows is guaranteed to open your eyes to a world unveiled and written in the stars.

For press inquiries, please contact blacknight_productions@live.com





Blackmore's Night kicks off first leg of the European Tour



Blackmore's Night has kicked off the first leg of the European Tour in Plock, Poland on May 30th. The concert in Poland was a free show as part of a local festival. Not much of the new album was played. Apart from the intro tape "God Save the Keg" only two new songs "Locked within the Crystal Ball" (the opener) and "Toast to Tomorrow".

Two shows in Sweden followed, Stockholm on June 1st and Stockholm June 3rd. In Stockholm "Toast to Tomorrow" was not in the setlist anymore. The set was basically more or less the same songs as last year tours. The tour still have shows in Finland, Russia and the Czech Republic lined up.

Full setlists, reviews and links to photos on the Rainbow Fanclan Forum






False Rumour Regarding New Drummer for Blackmore's Night



According to his own website Steve De Vita is the new drummer in Blackmore's Night.

He's from Long Island, Queens NY and you can here a demo of Steve on his MySpace site.

The Blackmore's Night management however denied Dick Dale (aka Malcolm Squier) has been replaced.






Solo Cd For Candice Night At The End Of The Year



Candice Night told in an interview with Crusher Magazine: I have also finished 10 tracks for a solo CD which I'll be putting out at the end of the year or maybe next year early so as not to coincide with the Blackmore's Night releases.

[Source: Crusher Magazine]






Cover of 'Rainbow Eyes' on the New Blackmore's Night CD "Secret Voyage"



TRACKLISTING: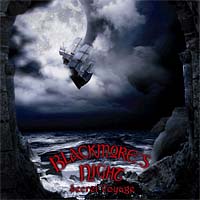 1) God Save The Keg
2) Locked Within The Crystal Ball
3) Gilded Cage
4) Toast To Tomorrow
5) Prince Waldeck's Galliard
6) Rainbow Eyes
7) The Circle
8) Sister Gypsy
9) Can't Help Falling In Love
10) Peasant's Promise
11) Far Far Away
12) Empty Words

Soundclips from each song:
http://www.spv.de/blackmoresnight/90s/

SPV ARTISTS INFO:

Blackmore's Night
New Album "SECRET VOYAGE"
Release Date: 30 June 2008

Blackmore's Night is set to release their new album on 30 June 2008 (Germany: 27 June, USA: 15 July). The Secret Voyage is another kaleidoscopic musical journey through time and space, incorporating and rearranging traditional melodies from all over Europe, blending the "old" and contemporary. The brilliant guitar styling's of Ritchie Blackmore, the enchanting vocals and lyrics of singer/songwriter Candice Night, and the saturation of authentic Renaissance instruments woven throughout the melodies, create a unique style of music they call Renaissance/Folk/Rock.

Secret Voyage consists of twelve new tracks, recorded by Candice Night, Ritchie Blackmore and their Band Of Minstrels, This musical journey is inspired by nature and incorporates acoustic and electric guitars, strings, renaissance instruments and Candice Night's ethereal voice and mystical lyrics.

Candice Night comments on the new songs:

God Save The Keg - A grand entrance as you embark upon your secret voyage. Starting on simplified peasant instruments and building to the royal pageantry celebration for the start of the adventure, this song was inspired by a traditional melody and many vats of beer.

Locked Within The Crystal Ball - The fortuneteller sees our future within the crystal ball, but are the visions locked within that crystal? Taken from the Traditional Medieval melody of Stella Splendens, new instrumentation, lyrics and arrangement transformed this melody into the wondrous path into the crystal ball, the mysteries throughout the ages that mysteriously affect us to this day and the secrets they hold. From the elements to the ancient castle walls, to the standing stones- the olden ways are evident throughout our vast and varied travels around the world. But what secrets do the stones hold, and will they be locked within the crystal ball until we discover them?

Gilded Cage - Taken from a French traditional melody, and introduced to us by the German band Des Geyers, the gilded cage is representative of the tragic yet fragile and timeless wisps who enchant us and capture our hearts. Whether it is through the medium of stage or screen, through song or story, sometimes those who you hold high on the pedestal are afraid of heights. The spotlight holds the secret that not everyone is as it seems...

Toast To Tomorrow - Inspired by a Russian traditional folk song, Toast to Tomorrow is a celebration of our lives, our friends, our experiences and our memories. So, grab a glass, laugh, sing and dance the night away!

Prince Waldeck's Galliard - One of our favorite castles, Schloss Waldeck in Germany was reputed to have a Prince reside there. This is in honor of him.

Rainbow Eyes - A Rainbow track recorded many years ago, so many fans asked us to re-record this one in Blackmore's Night style, how could we say no?

The Circle - A very powerful symbol throughout the ages. Representing the seasons, nature renewing itself, the earth and moon, and the fact that history repeats itself. Can we learn from our past and allow it to teach us about or future? This musical commentary touches on everything from global warming to the witch trials. Its up to us to respect and protect our connection with the earth and with each other. Will we ever learn?

Sister Gypsy - She's the one who beckons you into the wood to dance beneath the moonlight. She is silhouetted by the trees beyond the bonfire. She tempts you to break the rules. She is the wild side hidden within us all.

Can't Help Falling In Love - An old Elvis song we had fun playing around with.

Peasant's Promise - The true love that blossomed beneath the willow tree. Inspired by a traditional English tune, the Peasant's Promise is about a love that isn't based on riches, on shallow needs or desires. The vow of this peasant is that he has only his heart to offer. And that is always enough.

Far Far Away - Written by a close friend of ours, he performed this song for us one night at an acoustic gathering. The visuals of the castles, the longing and the fairytale ending captured our hearts. By the end of the night, everyone was singing along to the chorus. We now present it to you...

Empty Words - A sort of reprise of the introduction song, we always find it fascinating how many people are around that speak of absolutely nothing. And yet speak all the time. Silence is a rare commodity and desperately needed in this day and age. Words are so important when they are chosen carefully and so unimportant when they are.

Blackmore's Night has in the past, and still continues to work very closely with causes that they hold dear to their hearts. For the past few years, they have donated a portion of the proceeds of their concerts to the World Wildlife Federation, allowing it to be possible to plant 6,000 fruit trees in Borneo for the habitat of the endangered orangutans. Last year, they donated the funds to the Siberian tigers through WWF. Also working closely with C020L, they banded together to help them evaluate the pollution coming from one of their European tours, and funds were donated to plant trees in Panama to undo any pollutant damage to help preserve the future of the earth. They have worked to donate concert proceeds to save the Bats in Berlin, and the Badgers in England, as well as giving many concerts to help raise funds for local chapters of "No Kill" animal shelters around the world.

This year holds many new ventures for the band members. Not only will Candice Night be expanding her role in the cutting-edge-of-technology interactive theme park "Magiquest" as Princess Candice, but she now also plays Princess Amora on the interactive screens within the Magiqeust and Great Wolf Lodges . Magiquest features the music of Blackmore's Night exclusively and has branched out throughout the USA as well as in Japan. New parks will be opened this year and in the years to come. Candice Night will also co star in her debut feature film "House Of Eternity", due to begin shooting later this year. She will play "Emily", an innocent girl from the 17th century in the wake of the witch trials, who finds judging eyes to turn her way. The film is set to be released in Autumn 2008.

Join them as they take their "Secret Voyage " through their music-and let the music speak to you-so you can travel on your own Secret Voyage.

[Source: SPV - Thanks to: Mike Garrett & Rainer Klos]






New Blackmore's Night CD "Secret Voyage" Released At The End Of June



Blackmore Productions has announced that the new Blackmore's Night CD will be titled "Secret Voyage" and will be released on June 27th in Germany, Austria and Switzerland. The rest of Europe on June 30th and the USA on July 1st






Two New Members For Blackmore's Night's Touring Line-Up




Blackmore Productions have announced two musicians joining us for this tour.
They are Lady Elizabeth (Violin) and Earl Grey of Chamay (Bass)

The bassplayer is Mike "The Godfather" Clemente, who is named Earl Grey of Chamay in Blackmore's Night.
He was in a band called Blazed in 2005 with Jesse Blaze Snider (son of Dee Snider) who was their leadsinger.

He plays guitar, bass, sitar, mandolin, oud (north african lute), kora and piano. And he sings.
He was finalist in 2004 "Alive At Five" Brickhouse Brewery Karaoke Contest. And claims to be able
to sing Axl Rose, Sebastian Bach, Robert Plant, Steven Tyler, Bon Scott, etc.

More about Earl Grey of Chamay on his Website and MySpace.

The latest additions to Blackmore's Night is Gypsy Rose, a multi instrumentalist and harmony vocalist. This turned out to be the same person as Lady Elizabeth, who now continues to be called Gypsy Rose. Her real name is Elizabeth Cary, she played with Empty Hats. Check their MySpace or Elizabeth her own MySpace.





New Blackmore's Night CD Almost Finished &Amp; To Be Released This Summer




Candice Night reports on her own website: We are almost done recording our newest cd, which we hope to have released to you by early summertime if not before. We haven't decided yet on a name, but when we do I will post it here immediately... All is going really well with the recording and we are so excited to have it out to you all as soon as possible!






Candice Night Talks About New TALKS ABOUT Blackmore's Night Studio Album



Candice Night said in an interview with Anti Music: In January, we head back into the studios here. We've actually got five songs recorded already for the new album which we did kind of in between touring this past year. And so we're going to head back in with our producer Pat Regan from Los Angeles, and probably spend the next two to three months in January through to probably March recording I guess the next seven or eight songs for that one. So that should be out soon (laughs). Next year I think (this interview was late 2007, so Candice means in 2008. Ed). And we actually do have some cover songs on that so, you may find some of that interesting.

[source: Anti Music.com]





Pictures Of Blackmore's Night Matrioshka Dolls


See the Ritchie Doll and the BN Doll Set on the Slide Show at
http://www.myspace.com/blackmore_fans_in_lincoln

For collectors: Specially made for Blackmore's Night 10th anniversary (see the 10 on Ritchie's guitar); hand made and very limited, straight from Moscow; Matrioshka dolls, Famous Russian stacking dolls of every member of the band for this special year. $45 while supplies last.

The stacking dolls fit one into the other. Ritchie holds all the smaller dolls inside; Our 10th anniversary doll features dolls of Ritchie Blackmore, Candice Night, Baron ST James, Bard David, Squire Malcolm and Lady Rraine.

http://www.blackmoresnight.com/merch/merch_gifts.html

[Thanks to Carole Stevens - Mike Garrett]






Blackmore's Night Newsletter September 30




Dear Blackmore's Night Family and Friends

As the leaves start to turn to the beautiful colors of Autumn, the Village Lanterne shines brightly here. We are delighted that our USA tour is fast approaching. These will be the last tour dates for Blackmore's Night in 2007 and we look forward to seeing you all.

Oct 5 at Ridgefield Playhouse Theater in ct is sold out
Oct 10 Strand Capitol Performing Arts Center in York Pa www.strandcapitol.org
Oct 12 Frauenthal Theater Muskegon Mi Tickets available through Frauenthal Box office and Star tickets
Oct 14 Kent Stage Kent Ohio Tickets through Woodsy's Music and Spin-More Records in Kent, 330-677-5005 via phone, ticketweb.com or kentstage.org.
Oct 14 Chicago House of Blues Tickets through ticketmaster
Oct 23 AJ Fletcher Opera House Raleigh Northe Carolina Tickets through ticketmaster
Oct 25 Mcglohon Theater at Spirit Square Charlotte North Carolina tickets through carolinatix.com
oct 29 Blender Gramercy Theater NYC tickets through ticketmaster
Oct 30 The Strand in Lakewood New Jersey tickets through ticketmaster

BRAND NEW MERCHANDISE AVAILABLE IN LIMITED QUANTITIES TO HELP CELEBRATE THE 10TH ANNIVERSARY OF Blackmore's Night

Just arrived - the long awaited first edition of The Next Stage
The Next Stage; First edition, Hard covered book of 4 short stories incorporating the real life experiences from your favorite minstrels: exclusive for Blackmore's Night fans:
"This is a slice of my life" (current production crew manager,)
'I couldn't stop laughing-because I lived through all this"( Current security personnel-)
this book has 136 pages of never before exposed insight into the life of touring musicians. Available through Blackmoresnight.com merch page

AND: Our very own handmade imported Russian Matrioshka Nesting dolls with the special "10' carefully placed on RB's Guitar- There are dolls of Ritchie, Candice, Baron St James, Bard David of Larchmont, Squire Malcolm and Lady Rraine.

Also coming soon will be the third Anniversary edition of Black Night-fanzine all orders will have to be preordered from Jim and Jena. First edition is officially now SOLD OUT - please contact blacknightfanz@hotmail.com

An amazing new music video for Village Lanterne is soon to be released - filmed at an underwater location in Germany and Burg Rabenstein - accolades abound for this amazing music video from prerelease press - Candice portrays the Lady of the Lake in this story of Justice vs Evil and the Power of the light of the Village Lanterne - and of course - our brand new DVD Paris Moon with live cd-will be released on Nov 5 and 6 in Europe and USA, Nov 21 in Japan and Jan 2008 in Australia

Winter Carols will be back in the stores end of Oct as well to get you in the holiday spirit!
"So here's to you all our friends"... We hope to see you all very soon!!!!!!!






Blackmore's Night "Paris Moon" DVD + CD Tracklisting




DVD: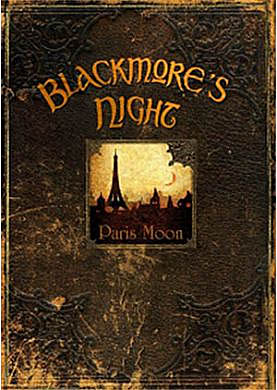 1. Introduction
2. Past Times With Good Company
3. Rainbow Blues
4. Play Minstrel Play
5. World Of Stone
6. Under A Violet Moon
7. Soldier Of Fortune
8. Durch Den Wald Zum Bachaus
9. Diamonds & Rust
10. Minstrel Hall
11. Home Again
12. Streets Of London
13. Renaissance Faire
14. Keyboard Solo
15. Ariel
16. Loreley
17. The Clock Ticks On
18. Fires At Midnight
19. St. Theresa
20. The Village Lanterne

CD Live:

1. Past Times With Good Company/Rainbow Blues
2. Play Minstrel Play
3. World Of Stone
4. Under A Violet Moon
5. Minstrel Hall
6. Home Again
7. Ariel
8. The Clock Ticks On
9. Fires At Midnight

Bonus Tracks:

The Village Lanterne (studio version)
All because of you (radio edit)
The village lanterne (enhanced video track)

[Thanks to Mike Garrett - CJ Pesch]






Ritchie & Candice On CNN's "Quest For Rock'n'Roll"



Tune in to Quest for Rock'n'Roll on September 22nd and 23rd on CNN International with Ritchie Blackmore and Candice Night! -Saturday 0600, 1400, 1900 and Sunday 0600, 1900 (ALL TIMES GMT)

[Thanks to Mike Garrett]






Lady Raine Returns To Blackmore's Night



We are delighted to announce the return of performing singer/songwriter Lady Raine to our Blackmore's Night band of Minstrels - Welcome back !!!!

Our new Paris moon DVD will be released on Nov 5 in Europe and Nov 6 in USA-we are really excited to bring you this Blackmore's Night performance from the famous OLYMPIA in Paris, with extras, and a live audio cd included in the package.

[source: Blackmore's Night Newsletter]






Blackmore's Night "Paris Moon" DVD Release Date Announced For Europe & US



Blackmore Productions has announced that the Blackmore's Night DVD, filmed at Olympia, Paris on 20th September 2006, will be titled "Paris Moon" and is set for release in Europe on Nov 5.

In Germany it will be out on November 2 and in the USA on November 6. More details about track list and artwork will follow soon.

[thanks to: Kevin Dixon]






Blackmore's Night "Live In Paris" DVD Release Date Announced For Japan



CD Japan has announced October 24 as the release date for the long awaited Blackmore's Night DVD Live In Paris (Title subject to change - according to the website of the SPV label the title is supposed to be titled "Paris Moon").

CD Japan announce it as a CD+DVD package; DVD release from Blackmore's Night includes footage of the band's September 2006 performance in Paris along with interview footage and more!






Sisters Of The Moon Are No Longer Part Of Blackmore's Night



Blackmore's Night and the backing vocalists Sisters Of The Moon have mutually agreed to split ways at the end of the current German Tour.






Blackmore's Night perform again at ZDF Fernsehgarten



Ritchie Blackmore (ex-DEEP PURPLE, Rainbow) and fiancée Candice Night's Blackmore's Night will have their annual appearance at the ZDF Fernsehgarten show on 22nd July. This time with "St. Teresa".

The show should begin 11.03 CET (local time), and goes till 13.00 CET, check www.zdf.de for more details.






Blackmores Night Help Chemotherapy Charity



A VILLAGE LANTERNE CD, autographed by Ritchie Blackmore and Candice Night, is one of several prizes at a charity raffle being held in Kent (UK), on the 21st July 2007.

British Academy of Dance and Drama (B.A.D.D.) Productions, together with 14 other youth drama/theatre groups in the Maidstone/North Kent area, are attempting to raise £100,000 by June 2008, for the Macmillan Cancer Trust.

The ultimate aim is to see the establishment of a dedicated Chemotherapy Unit, at Medway Hospital, Kent (UK), which will cost approximately £4,000,000.

If the youth drama groups reach their target £100,000 total, Macmillan has promised to add £300,000 to that total, from their main fund. The local government authorities will also then, add £600,000 to that total. The NHS Trust has said, once they see that first £1,000,000 raised, they will add the remaining £3,000,000 to the fund.

The Blackmores Night CD, will appear as part of the selection of charity Raffle prizes, at the B.A.D.D. production of "Alice in Wonderland", taking place at New Brompton College, Gillingham, Kent, on the 21st July 2007.

The Czech medieval band Gothien, have also donated an autographed CD
(and hopefully, we may be able to announce a few more prizes donated by bands, soon?)

The Blackmores Night CD was autographed backstage on the recent UK Tour.

There will also be the usual assortment of everyday Raffle prizes that one might expect.

If fans would like to buy one or more raffle tickets, priced at 50 pence each, please send a cheque or crossed postal order (payable to B.A.D.D.) to the following address:

B.A.D.D.
c/o: 35 Paget Street
Gillingham
Kent
ME7 5EP
U.K.

If you would like the raffle tickets sending to you, please also enclosed a stamped addressed envelope. Alternatively, the Raffle ticket numbers can be sent to you, via email or SMS mobile phone text (Requests for emails would be preferable, as it costs the charity nothing).

(The person at the mailing address above, is a trusted member of the Blackmores Night UK Street Team)

For the latest updates, please refer to: http://groups.imeem.com/bV4z0Z4C,blackmoresnight_rock
(You may have to join IMEEM to do this)

Or alternatively, check Blog entries on: http://www.myspace.com/blackmore_fans_in_lincoln

[Thanks to Mike Garrett]






Candice Night Radio Interview Aired On June 2



Saturday Night June 2- 11 PM British time- 6PM Eastern Standard Time-(New York time-) Candice Night will be Ben Turner's guest on his radio program on BBC West Midlands. Also in 95.6 FM and DAB Digital radio Tune in as Candice answers the questions BN fans have submitted to Ben.

Fans can listen to the Ben Turner broadcast via the Internet by clicking on this link:
http://www.bbc.co.uk/radio/aod/wm.shtml or
http://www.bbc.co.uk/birmingham/content/articles/2006/03/13/ben_turner_feature.shtml

and hit "listen live" you will need REAL PLAYER this is free from the BBC link

Update: The interview is now available for download from this link

[Thanks to Mike Garrett & Kev Dixon]






Bard David Of Larchmont Returns To Blackmore's Night



Latest news from the Blackmore's Night management: The Bard is back! Drink, drink, drink!

Bard David of Larchmont is back with the band for rehearsal and the upcoming tour!!!
Bard David joins Lady Nancy, Lady Madeline, Squire Malcolm, Baron St. James,
Candice and Ritchie as they prepare to set of for Europe!

[Thanks to Richard Beatty, Blackmore's Night UK Fanclub]






New Keyboard Performer For Blackmore's Night



Sir Michael of Mar: The magic of the keys blending with the mystery and history of an ancient land. Sir Michael's performances are truly a magical experience. Devoting his life to the study of piano and keyboards,this minstrel of the keys creates visual imagery and aural delights while he weaves his musical path throughout the pieces of the classics: Bach, Chopin, Beethoven,Liszt, Mozart,his repertoire is exciting. Providence brought Sir Michael to our minstrels and it is with deep respect and pride that we introduce him to our fans as a member of Blackmore's Night.

[Thanks to Paul Weaver]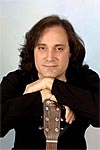 Blackmore's Night Welcomes Baron St. James



Twas Midnight at the Old mill Inn and inside an interesting group of minstrels were gathering. They were there to listen to the melodic, yet hypnotizing vocal performance of the musician known only to us as Baron St James. Wearing Renaissance garb, playing Bass, and guitar and singing in his sultry folk/rock tones, the minstrel group immediately felt the musical connection the magic of the language of music. We are please to announce that Baron St James will be joining Blackmores night for our upcoming 2007 tour season.
Click here for a larger photo.

[Thanks to Mike Garrett & Carole Stevens]






New Candice Night Interview On Music Street Journal



This is just a quick note to let you know that the new issue of MUSIC STREET JOURNAL, the free ezine that lives at http://www.musicstreetjournal.com includes a review of the latest disc by Glenn Hughes and a new interview with Candice Night.

[Thanks to Mike Garrett]






Blackmore's Night Wishing You A Musical And Happy Holiday Season



Where has the time gone, it seems to fly so fast
One moment you're having fun, the next its come to pass
Days turn into yesteryear, old friends find their own way
Until the moment you leave, I wish that you would stay.

So here's to you, all our friends, surely we will meet again
Don't stay away too long this time
We'll raise a glass, maybe two
And we'll be thinking of you
Until our paths cross again, maybe next time.

Let's laugh at the memories, and talk all afternoon
Let's remember the moments that leave us all too soon
We'll smile at the pictures still lingering in our minds
When you're reminiscing, then all you need is time.

Tracing faded photographs, a scrapbooks lonely charm
Pressed flowers and dreams we had, our fingerprint on time
The 1st moment we ever met, when your eyes met mine.
I remember the summers of Dandelion Wine

We hope we get to see you all in 2007!

We wish you happy, safe and fun filled holidays and may the New Year bless you all with
Good Health, Love and Prosperity; and fill your hearts with magical music!

We thank all of our wonderful devoted street team members for the amazing successes you
have helped us to achieve in 2007, (6 weeks on Billboard charts in USA with Winter Carols,
our PBS special on Castles and Dreams, our music played at French Disneyland, our #30
chart radio position for Christmas Eve on AC radio in USA, our fantastic Interview for BB
radio with Ben Turner, our USA radio interviews and so much more) and to all our Blackmore's
Night family of friends and fans who attended our shows; and shared your spirit and
enthusiasm, sang and danced along with us; we thank you all!

Welcome to our new label partner in Australia; our fans there are delighted that
they can now but the BN music "down under".

We hope to see you in 2007 in April, in Europe, in June in the UK and Europe,
in July and August in Germany and in Oct in the USA.

Candice is looking forward to meeting many of you at the Faerie festivals;
please watch our website for official dates and venues!!!

We are looking to release a brand new DVD in 2007 filmed at the Olympia in Paris,
new merchandise, and lots of other surprises. All good!!!!

We hope to see you all Under A Violet Moon!!!!!

[Thanks to Mike Garrett]






Hark The Herald Angels Sing 5 Inch CD Single



There's a Blackmore Night Christmas 5" CD single out in Australia, three radio edits from the Winter Carols album with 'Hark The Herald Angels' as the lead track, issued by Minstrel Hall Music.
DPAS mail order have a few copies available as an import.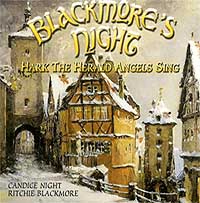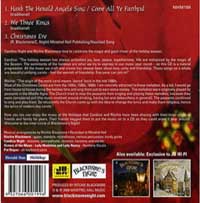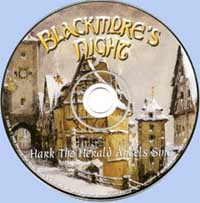 [Thanks to Mike Garrett]