TONY CAREY NEWS
Rainbow
Ritchie Blackmore
Ronnie James Dio
Graham Bonnet
Joe Lynn Turner
Doogie White
Tony Carey
Bob Daisley
Roger Glover
Don Airey
Greg Smith
Over The Rainbow
Blackmore's Night
Deep Purple
Various News
Short News


Tony Carey's Rainbow Project: The Dio Years




To commemorate the 40-year Anniversary of 'Rainbow Rising', Tony Carey will be playing a series of concerts recreating the music of Rainbow from the classic albums 'Rising' and 'On Stage'. Accompanied by a first-rate band and using a wide range of guest singers, this show will only feature music on which Tony Carey played the classic recordings - songs sung by Ronnie James Dio in his breakthrough years.

The first two shows are announced to be played in Norway on May 8 Olsen På Bryn, Oslo, Norway and May 9 in Iris Scene, Odda, Norway. Special guest on these shows is Age Sten Nilsen. Jürgen Blackmore was also announced preciously as a very special guest but he won't play due to ill health. The shows will be featuring songs like' Tarot Woman', 'Stargazer', 'Run With the Wolf', 'Man on The Silver Mountain' and other classics from 1975-77.

[source: Tony Carey on Facebook]





Tony Carey to guest on Axel Rudi Pell's Anniversary Show CD/DVD/BlueRay




Axel Rudi Pell celebrated his 25th anniversary as a solo artist by performing a very special show last year on July 11 at the Bang Your Head Festival in Balingen, Germany. The show with many guests including ex-Rainbow members Bobby Rondinelli, Tony Carey, Doogie White and Graham Bonnet gets a release now on CD, DVD and Blue Ray titled 'Magic Moments'.

The complete show will be released as Digipak 3 CD, Digipak 3 DVD (NTSC, code free), Blu-ray and digital download - out in Scandinavia on April 22nd, in Germany on April 24th, in Europe on April 27th and in the USA on April 28th through SPV/Steamhammer.

Tracklist: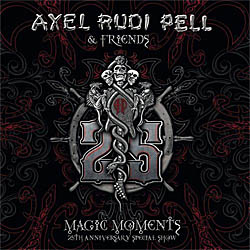 CD 1:

Call Her Princess - Steeler
Night After Night - Steeler
Rockin´ The City - Steeler
Undercover Animal - Steeler
Nasty Reputation - Rob Rock, Joerg Michael
Warrior - Jeff Scott Soto, Joerg Michael
Fool Fool - Jeff Scott Soto, Joerg Michael

CD 2:

(Current ARP Band)

Burning Chains
Strong As A Rock
Long Way To Go
Hey Hey My My
Mystica
Into The Storm
Too Late / Eternal Prisoner / Too Late
The Masquerade Ball / Casbah
Rock The Nation

CD 3:

Drum Battle - Vinnie Appice, Bobby Rondinelli
Black Night - Ronnie Atkins
Sympathy - John Lawton
Tush - John Lawton
Mistreated - Doogie White, Tony Carey, Johnny Gioeli
Since You Been Gone - Graham Bonnet, Michael Voss, Doogie White
Long Live Rock´N´Roll – Doogie White, Graham Bonnet, Tony Carey
Smoke On The Water – all guests

Line-Up:

Axel Rudi Pell - Guitars
Johnny Gioeli - Vocals
Ferdy Doernberg - Keyboards
Volker Krawczak - Bass
Bobby Rondinelli – Drums

Friends:

Steeler: Peter Burtz (v), Tom Eder (g), Roland Hag (b), Jan Yiridal (dr)

Rob Rock (v), Jeff Scott Soto (v), Joerg Michael (dr), Vinny Appice (dr), Ronnie Atkins (v), John Lawton (v), Tony Carey (k, v), Doogie White (v), Graham Bonnet (v), Michael Voss (v)







Tony Carey working together with Ronni Le Tekro



As mentioned before, Tony Carey's revived "Planet P Project" will be releasing "SteelTown" this summer. Tony Carey is back working with another hard rock guitar hero again. This spring, Carey spent 3 days at Ronni Le Tekro's (the famous "shredder"/guitarist & founder member of Norway's "TNT".) studio in Norway, where Le Tekro has contributed strings to 7 pieces of music. Tony mentioned he will go back to possibly record vocals there, too, and have more tunes ready for Tekro to "geetarize".

Tony Carey's Planet P Project "Steeltown" which will be out on June 15th is very much inspired by Norway, so it was found appropriate that it would be recordered in the Kingdom Of Norway. One of the themes dwell upon the way the Norwegian people handled the German Nazi invasion back in 1940... This looks like it will be a very true return to form for Planet P Project!

[source: Kjell Görlitz]





Tony Carey's Planet P Project "Steeltown" out on June 15th



Tony Carey reports on his website tonycarey.com about a new Planet P Project release titled "Steeltown" to be released:

Hey Folks!

I will be accepting presales for a Limited Edition (200 copies), SIGNED, brand-new CD

"Steeltown" is a mix of Industrial - strength, pounding tribal Mountain Music, tempered with mystical ballads, inspired by the unyielding Viking Spirit I've come to know and love.

I've decided -after 30 years- to blend the Tony Carey sound with the Planet P Sound, and 'Tony Carey's Planet P Project' is both spooky and beautiful, spacey and rocky.

These 200 Limited Edition cd's will be 29,90 euros polus shipping. Order now, they'll go quickly.

Official Release Date (download and CD): 15th June 2013.

Get your signed copy now - when they're gone, they're gone.

Stay well, and stay tuned!

TC
Germany
5th March 2013

[source: TonyCarey.com]





Tony Carey "In the Absence of the Cat" available as download



Tony Carey reports on his website True Believer about the cd reissue of "In the Absence of the Cat":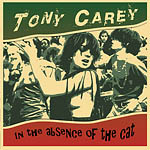 So, where were we? Oh yes, I came to Germany in the summer of 1978, after a couple of crazy years with that other band, not sure what I wanted to do but very much wanting to do it.

After a month or so of diddling around on another project in Munich, I landed at Hotline Studios in Frankfurt. I was living in a studio apartment with my girlfriend and out cat - both listed in the credits - and the guy who owned the studio let me use it at night (all night), every night, to fool around on the piano and try to write some songs. The less said about that guy the better, but the upshot is that eventually I started recording stuff. From early '79 until '82 I recorded hundreds of pieces of music, all genres, finally landing a hit with "I won't be home tonight", followed by 'Planet P' in 1983.

The rest you'll know, or CAN know with a little bit of research. The first 5 records I recorded are WAY out of print, and have never been available on CD. This one is the first one on which I sing, and the first one I've remastered for CD. It's not easy for me to listen to, 30 years later - it was 'learning by doing' the whole time - but this is the 'lost' vocal album that pops up on eBay for too much money once in a while, for people who still own record players (I don't).

I've got hundreds of letters over the years from collectors and curio-seekers, and so, without further ado, here is "In the Absence of the Cat". Now you can sell that record player - on eBay, of course.

TC
Germany
March 2011


Tony adds on his website in another message:

Hi folks,

As previously threatened, this is remastered for cd (by me), and is my very first vocal album, recorded mostly in 1980. To put that in perspective, that was about 5 years after Vietnam (google it).

I like some of it a lot, some of it less; but these 10 songs show the direction that the next records would take. More of the same, but I got a little better with practice.

I've had a lot of requests for it. It's not available anywhere, and if you were to find one, you'd need a record player.

This edition will be limited to 200 signed copies. When they're gone, that'll be it. I'll also offer it as a download in the shop. Get 'em while they're hot... They will ship on May 1st.

Thanks for listening, as always.

TC
Germany
March 2011


"In the Absence of the Cat" is now available as download too.


[source: TrueBeliever.de]





EBC ROXX To Perform At FORMULA 1 Event In Germany



EBC ROXX — the "musical racing project" featuring German singer Ela; American rock and blues singer, songwriter, multi-instrumentalist and music producer Tony Carey (RAINBOW, OVER THE RAINBOW); and Jürgen "J.R." Blackmore (guitar), son of former DEEP PURPLE and RAINBOW guitar legend Ritchie Blackmore — will perform at a Formula 1 event in July 2011 at Eifeldorf in Nürburgring, Germany. For this appearance, the band will be joined by special guest Eddie Jordan on drums.

A four-minute trailer for "Winners", the debut album from EBC ROXX, can be viewed below. The CD was released on September 17, 2010.



According to a press release, "the songs [on] 'Winners' not only talk about Formula 1 ('Silver Arrow' and 'Big Livin''), but generally about living in the fast lane on two or four wheels. 'Winners' is about the bright side, [and] 'Your Last Dance' [is about] the dark side of motor racing. The two 'drivin' songs' as well as the opener 'Rolling' depict the intoxication caused by speed. 'Fly' is dedicated to the legendary speed weeks of the Bonneville salt flats (USA). 'Red Dirt Devils' is about the thunderous motocross bikers."

Tony Carey produced a couple of Ela's songs for her latest solo record, "Make My Day", in 2008. He and J.R. Blackmore toured in early 2009 in with OVER THE RAINBOW, also featuring fellow ex-RAINBOW members Joe Lynn Turner on vocals and Bobby Rondinelli on drums.

Carey was RAINBOW's keyboardist from 1975 to 1977.

[source: Blabbermouth.net]





New Notes and two audio samples of "Stanislaus County Kid II"



Tony Carey reports on his official site True Believer:

Hi, sorry to keep you all waiting - 'Stanislaus County Kid II' is finished and will be shipping next week. There are still a few left, and this will be the ONLY pressing, so if you want one, get it now... I'll offer it as a download, but this will be the only CD with (signed) artwork.

I've done: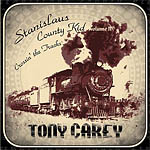 1. 500 Miles
2. The Rose
3. Me And Bobby McGee
4. Where Have All The Flowers Gone
5. In The Midnight Hour
6. Two Worlds (Blood Brothers)
7. Bring It On Home To Me
8. City Of New Orleans
9. Always On My Mind
10. My Heroes Have Always Been Cowboys
11. Two Worlds (instrumental)

Here's two songs to give you an idea of what to except ('two worlds' is my own song, just so you know that I'm still writing... :)

Keep listening!

Tony Carey
Germany
15 January 2011

For more news about Tony Carey and this new album check the True Believer website.

[source: TrueBeliever.de]





Free download of Tony Carey's "Rewind" album



True Believer, the official Tony Carey website, reports:

Tony and Team wish you all merry christmas and a happy new year!

As a little christmasgift there is a FREE DOWNLOAD of the album REWIND - a collection of Tonys 15 favourite songs.


Tony Carey's message on his site says:

Hi guys, Merry Christmas...

here is 'rewind', 15 of my faves from the last few albums. I think they make a homogenous groovy blend... :)

this record is for anybody that hasn't bought everything, with a small bonus: these are slightly different versions of the songs; they'll never be available commercially - and I know there are a few collectors out there who will want to have them. Some remixes, some new vocals, nothing too dramatic but I like them better (a record is NEVER really finished. Neither is a novel, a painting, or a divorce).

I hope you've all had a reasonable year - mine was sort of up-and-down, healthwise, but I'll be fine, especially since my latest oil-change (which delayed 'stanislaus county kids II' until mid-january, and I'm sorry about that).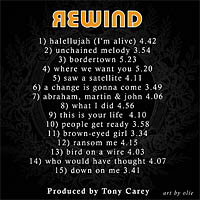 for your americans, I'll be in colorado 13.-19 june 2011, at the www.festivalofenlightenment.com happening. I haven't played america since 1984, you know, so I'm looking forward to this great event. I'll pass on more details as they come in.

So, I hope you enjoy 'rewind', and wish you all a peaceful holiday season.

Keep listening, there's a LOT more to come.

TC
germany, dec. 2010

For more news about Tony check the True Believer website:
www.truebeliever.de/e/news.php

[source: TrueBeliever.de]





Two new releases for Tony Carey: TCP 2010 & Stanislaus Country Kid vol 2



Tony Carey reports on his official website Truebeliever.de about two new releases:

TCP 2010 - Early Adventures In Analog

hi everybody...

'tcp' was recorded in '82-'83, and has been out of print, well, forever.

I've gotten a lot of mail about these early instrumental recordings - sometimes one will pop up on ebay for some shocking sum; otherwise, they're just not available. I'm offering this Remaster as a limited-edition, signed cd (for the collectors out there) and as a 320 kbps download if you're just curious....

'tcp' was very much an experiment - there are some of the first tape-loops you'll ever hear on it - we were 'learning by doing', another way to say 'clueless'.

The elephant sounds on 'at the waterhole', for example, were made by accident - I found that by pushing the wrong buttons on an early SSL mixing desk, you could get the EQ to feed back atrociously - heh heh. Never heard that anywhere else. We had miles of tape winding around mic stands, vodka bottles, and in one case a portion of my anatomy. (no, not THAT portion). These days making loops is simple, and you'll hear them on every, I mean EVERY, record. In 1982, basically anything that worked had to go right to tape - cause lots of the times things only worked ONCE.

If I were to compare 'tcp' to anything else I've done, it would be to "gefangen in jemen", or maybe 'the voyager files'. It's loosely Egyptian-themed, for some reason - but there's a lot of Miles Davis influence, too. I wish I could remember why I gave the songs Egyptian-sounding names, but I can't. (as opposed to yellow power', which was written about the time that america stopped making consumer electronics - but I've always had a nasty streak, and that's a different story for another day). These were also the days of 3-day recording sessions (yes, everything you've heard about the 80's is the gospel truth), sleeping under the piano, doing other stuff down there, too - and I'm sometimes amazed that we got anything done at all. But we soldiered on - (rotten job, but somebody had to do it) and I hope you like this record as much as I do.

For those of you who've expressed concern about my health - thanks.
2009 was a bitch-kitty of a year, but now I'm just fine and planning on making a lot more music...

thanks and keep listening!

TC germany, October 2010


Stanislaus Country Kid volume II
"Crossin' the tracks"

Hi all,

Here comes another round of cool songs from Back in the Day....

This batch concentrates on early soul and country music - at one point they were almost the same thing... There'll be songs from Sam Cooke, Otis Redding, Willie Nelson, Wilson Pickett, and other greats.

This will be a limited edition, signed cd... shipping date is December 15, so everybody will get theirs for Christmas.

There will be 200 available - so get 'em while they're hot. This is the 4th limited edition I've done, and they've all sold out in the first few days... so don't wait for ebay.... :)

thanks and keep listening!

TC, October 2010

[source: TrueBeliever.de]





Tony Carey joins Germany's female-fronted Goth metal band Zed Yago



Tony Carey is now also a member of Hamburg-based band Zed Yago. After 25 years, the band are modifying their sound from female-fronted Goth metal to what can best be described as Deep Purple with a female vocalist. Tony's Hammond organ shines through. The new album will be available this summer. Assuming Tony can manage it health-wise, he'll be going on what is planned as an extensive tour. Although he is in great health as far as studio work, at times he does still have some problems with touring.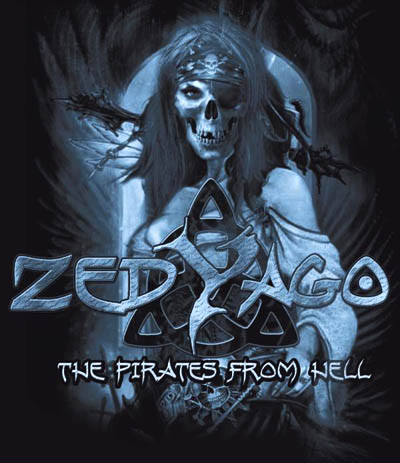 25 years of Dramatic Metal – 25 Years ZED YAGO Just in time for their 25th anniversary, the German dramatic metal band ZED YAGO releases a sensational new album called "The Pitates From Hell" is featuring 13 brand new tracks! Full of stomping grooves, great riffs and harmonies and paired with Yvonne's outstanding voice create a unique rock feeling – and ZED YAGO, whose big, emotional-loaded songs have an almost legendary recognition value. With no doubt the album will enthuse both old and new fans.

ZED YAGO 2010 are: Singer Yvonne Durand, Jimmy Durand on guitars, Karsten Kreppert on drums and featuring legendary Tony Carey (ex-Rainbow) on keyboards. Tony Carey joined the line-up lately after listening to the new material.

Tony Carey: "It was just magic and Yvonne's voice is so incredible. I just had to be a part of this."

Founded in 1985, ZED YAGO succeeded very soon also internationally. Their highly acclaimed debut album "From Over Yonder", which dealt with the story of original character of ZED YAGO, the fictitious daughter of the Flying Dutchmen, became the album of the month in the German METAL HAMMER – leaving even AC/DC in the dust. Just in the first month after its release it sold more than 30.000 copies. At that time a metal band with a female singer was absolutely unique – as was the use of Wagner motives in the music. ZED YAGO's second album "Pilgrimage" took the band to Europe's biggest venues supporting Deep Purple, it peaked as number 1 of the Japanese Metal Charts and on its back the band toured as a support of W.A.S.P. through Ireland and England.

Coinciding with the band's 20th stage anniversary in 2006, ZED YAGO released a highly acclaimed live-album which featured next to ten live tracks two unreleased titles. ZED YAGO was the flagship of a brand new and today flourishing musical direction: "Dramatic Metal", the combination of epic and mystic classical elements with dramatic metal arrangements which has been influential to bands such as Within Temptation, Evanescence or Nightwish.

ZED YAGO's new studio album will be released in early summer 2010. In addition to 12 stunning brand new tracks it also features a cover version of the DEEP PURPLE classic "Burn". "DEEP PURPLE has always been supporting us in an extremely friendly way – so it was obvious we wanted to do that song", says guitarist and songwriter Jimmy Durand. "Especially since so far no other female singer dared singing that track." Listening to the new album it is more than clear that ZED YAGO's credo hasn't changed a bit, as Jimmy points out: "It has always been a challenge for me to go our very own way musically; only if you do that a band can create and keep its own style and sound. Recognition is the most important for ZED YAGO. And also – sometimes it's just more fun to swim against the tide and stick out of the masses."

Tracks as "Born to Rock" or "Believe in Metal" do reflect what ZED YAGO live for. The omnipresent theme of the eponymous ZED YAGO and the loss of fantasy is represented by tracks such as "Sir Lancelot", "Valley Of The King" or "Master Of Black Arts". Another issue which has always been important for ZED YAGO is the life of wolves, who have been featured in previous videos, and which is the theme of the new track "The Beast".

"The new album has become extremely diverse and multi-faceted", Singer Yvonne Durand says. "We had an incredible good time recording the material and we simply can't wait to present the new tracks to the world." "The honeymoon is over", joins keyboard legend Tony Carey – "let's rock the stage!"

More info on www.myspace.com/officialzedyago and www.zed-yago.com.


[source: Julianne Blain-Wattles - Executive Assistant to Tony Carey]





New Project called EBC Racing-Team for Tony Carey and Jürgen Blackmore



Tony Carey's new poject is a collaboration with J.R.Blackmore and their mutual acquaintance, the German singer ELA. They call themselves the EBC Racing-Team, and the official website is at www.ebc-racing-team.com.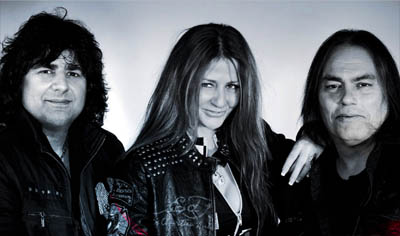 Mercedes-Benz enters the 2010 Formula One World Championship with a new team of its own. The real Silver Arrows, the famous Grand Prix racing cars of Mercedes-Benz, which appreared for the first time on track in 1934, are back. On top of that: Michael Schumacher, the seven times world champion of Formula One, is one of the drivers of the new Mercedes Grand Prix Team. To celebrate the new start of a Grand Prix legend, one of the biggest sensations in the history of Formula One at all, the new band project EBC Racing-Team presents a very special song: "Silver Arrows (Racing On)"

The EBC Racing-Team are: ELA, J.R. Blackmore and Tony Carey.
EBC represents the surnames of the three team members.

US-american rock and blues singer, songwriter, multi-instrumentalist and music producer Tony Carey was the leading person of this new project. In 2004 he had his first contact to the world of Formula One by performing at a charity event during the Grand Prix at the Nürburgring in Germany. Apart from his solo program Carey then was together on stage for David Bowie's "Heroes" with the band of Eddie Jordan, who was the principal of a F1 team at the time.

Now for Tony Carey the occasion of the return of the real Mercedes-Benz Silver Arrows was the right moment to fulfill his old idea of combining rock music and Formula One. So he decided to compose and to produce a new rock'n'race hymn reflecting all of the thrilling atmosphere of racing Grand Prix cars as well as the great successes of the Mercedes-Benz Silver Arrows.

Carey, having just recovered from cancer, started this work by the end of November 2009. And he took two musicians on board, with whom he had successfully cooperated at last: ELA, the soaring new German rock lady, to join him doing the vocals and Englishman J.R. Blackmore, son of former Deep Purple and Raimbow guitar legend Ritchie Blackmore, to play the guitars. Finally it was Blackmore junior, who wrote the music of "Silver Arrows (Racing On)", while Carey wrote the lyrics and accomplished the complete production.

For ELA Tony Carey had produced a couple of songs of her latest solo record "Make My Day" in 2008. With J.R. Blackmore he had toured in early 2009 in with "Over The Rainbow", the modern successor of Ritchie Blackmore's famous super group Rainbow. Carey was Rainbow's keyboarder from 1975 to 1977. Now "Silver Arrows (Racing On)" is the very first co-composition published under the names of Blackmore and Carey.

[source: Julianne Blain-Wattles - Executive Assistant to Tony Carey]





New Tony Carey CD "Stanislaus County Kid" out on March 1st



Tony Carey reports on his website TrueBeliever.de:

hi everybody – Happy New Year.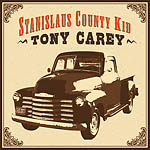 So, here comes another very special cd - I'm doing the songs I used to hear on the cheap little car radio – roughly 1958 to 1968 – you know, the ones that stick in your head and won't go away.

Stanislaus County, specifically the town of Turlock, where I was raised, lie a little bit Northwest of the direct center of the San Joaquin Valley in California – right about where Steinbeck set 'The Grapes of Wrath'. In the fifties it was a very rural area, though I understand it's typical suburban sprawl these days. From 7,000 pop. To 80,000...

We'd get AM radio from Bakersfield and San Francisco, being pretty much right between the two – and of course that included a lot of country songs, which you'll find here, too. It also included hundreds of San Francisco Giants baseball games, which I never missed – although I'm slowly having to face the harsh reality that I probably WON'T be playing 3rd base for the Giants anytime soon. Even if they BEG me.

Shipping date for this Limited, Signed Edition is March 1st. There'll only be 200 of the limited pressing; So get your pre-orders in now, they'll go fast. Be well and thanks again for listening...

Tony Carey - Germany, Jan. 2010

[source: TrueBeliever.de]





Rainbow Reunion? Forget It, Says Tony Carey



Former Rainbow keyboard player Tony Carey has told Classic Rock that he can never see a reunion of the band. Carey, who played on the classic Rising and On Stage albums, believes the time has now passed for this to happen:

"I'd love the chance to get on stage again with Ritchie Blackmore, Ronnie Dio and Jimmy Bain. We could have Bonny Rondinelli or Greg Smith on drums, replacing Cozy Powell. But I tell you right now, it will never happen.

"Ronnie needs the aggravation of working again with Ritchie like he needs a new asshole. And Ritchie is so into his renaissance music, with Blackmore's Night, that I doubt he even thinks about getting Rainbow back together. So, anyone who is holding out the hope of a reunion? Forget it."

Carey, who co-founded Over The Rainbow with vocalist Joe Lynn Turner and Rondinell, is currently talking to vocalist Doogie White (who was in the last Rainbow line-up in 1994) about a new project, and is also working on a new solo album.

"I had to quit Over The Rainbow, because I was seriously ill earlier in the year – to the point where I was only given a 10 per cent chance of living – and just cannot commit to their touring schedule (Paul Morris has taken over). But hopefully, this new band with Doogie will happen, and I can get back to playing the loudest Hammond organ in the world!"

[source: Classic Rock Magazine - Sept. 30, 2009]





The final release of TONY CAREY's "Go Out Dancing" Trilogy



Tony Carey releases the last part of his "Go Out Dancing" trilogy CD's on December 15.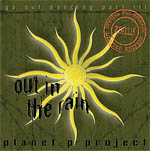 This is the third and last part titled "Part III - Out in the Rain". There will be a special pre-release edition out on November 15. This one is limited to 200 copies and will get hand-signed by TC with dedication. It has an unique artwork that will only appear on this pre-release edition. The first 50 orders will include a Tony Carey poster from the last Swedish tour.

The pre-release edition will cost € 34,90 plus shipping.

"Go Out Dancing" is a trilogy of three releases: "Part I - 1931", "Part II - Levittown" and the new "Part III - Out in the Rain". Tony states on his official True Believer website: "This will be the last Planet P Project CD".

More information on the Truebeliever Website.

[source: TrueBeliever.de]





TONY CAREY plays on new Evil Masquerade CD "Fade to Black"



Evil Masquerade is back with their Fourth album Fade to Black and the band has never sounded better. Escape Music will release the new album January 26, 2009.

Track Listing: Lights Out / In A Dungeon Close To Hell / The Darkness Within / Hollow Soul / Different Shades of Black / Powertools / The Ultimate Game / Desire and Pain / Diamond Dust / I Believe In Sin.

Performed by: Henrik Flyman - guitars, Apollo Papathanasio - vocals, Daniel Flores - drums, Johan Niemann - bass; Special guest: Tony Carey - keyboard (Rainbow, Solo).

Keyboards are supplied by very special guest Tony Carey of Rainbow fame and this extra touch polishes the already finely tuned sound.

Another former Rainbow keyboardplayer, David Rosenthal, played on Evil Masquerade's last CD "Third Act".

[Source: MelodicRock.com]





Another New TONY CAREY Album available as free download



Tony Carey has another new album titled "Roundup" available as free download!
On this album are some known songs, but with new remix.

Songtitles: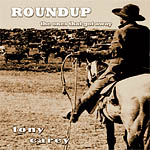 01) billy and earl
02) a long way from home (remix)
03) along the ponchartrain (plugged)
04) be free (alt. version)
05) katy II
06) it's your party (mix #841)
07) believe it (alt. version)
08) who your friends are
09) out of town woman (alt. version)
10) only the young (part II)
11) king of the fools (demo)
12) don't you believe it

The album and artwork can be download here.

[thanks to: Tony Carey / True Believer website]






New TONY CAREY Album "The New Machine" available as free download



Tony Carey has put his new album titled "The New Machine" on his website as a free download.
Click here to go to the True Believer website to download.

The New Machine - Notes and Observations (music for the people, part II)

Hi everybody,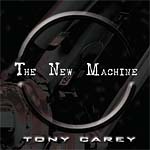 Here are 12 songs, recorded between "Blue Highway" and "Cold War Kids", 1985-94. Some -maybe most- of them were 'leaked' in the early 2000's by a guy I trusted. Sold by him, as well. If any of you have a CD called 'Unreleased Tracks', well, that's what these were - unreleased. And unauthorised, until now.

I've reworked and remastered these songs, there's never a 'right' sound but they fit my idea of a 2008 release now. It will be obvious that some were intended for Planet P, some for 'Tony Carey' records.

Politics got in the way of a follow-up to 'Pink World', and I had a long spell of just producing other artists, so these tracks just sort of piled up on me.

Here they are. This is a free download, eventually I'll print some and sell them at concerts - some of you might want autographs, and I take an hour after every show to chat with people.

Share them with your friends, I hope you like the material, and keep listening!

Toney Carey
Germany, August 2008

[thanks to: Tony Carey / True Believer website]






TONY CAREY: "I wasn't aware of another band with the name Purple Rainbow"



Tony Carey told us he wasn't aware of the Dutch tribute band with the same name. He said: "the world's a big place - I doubt if we'll be playing the same venues... :)".

On our question if the band already had their eye on a bassplayer? he surprisingly replied: "I think I'll play bass myself, actually".

[thanks to: Tony Carey]






JOE LYNN TURNER, BOBBY RONDINELLI & TONY CAREY Together in New Supergroup



INTRODUCING PURPLE RAINBOW!:
Line-Up: Joe Lynn Turner ­ Rainbow / Deep Purple; Bobby Rondinelli - Rainbow / Black Sabbath; Tony Carey - Rainbow / Planet P. Project; Craig Goldy ­ Dio.

Press Release / Purple Rainbow ­ Vintage ­ The Hardrock Years! Purple Rainbow features an incredible line-up of musicians from the most famous bands in hard rock. They were the cornerstones of a stellar array of hard rock superbands, from Deep Purple and Rainbow to Black Sabbath and Dio.

Now the members of Purple Rainbow have fulfilled a personal and professional dream and stepped into the spotlight to present the music that is their passion. Driven by their love of performing and their desire to revive the golden years of hard rock, they're staging a return to authentic music that comes from the heart and soul. Every individual member a winner, together they're an unstoppable force. No doubt about it - this is the most spectacular new band of the year.

The list of their classic songs is never-ending - "Man on the Silver Mountain", "Stargazer", "Long Live Rock 'n' Roll", "Smoke on the Water", "Highway Star", "Burn", "Tarot Woman"...

The music is at the core of hard rock's musical heritage. The name "Purple Rainbow" says it all. Vintage hard rock from the people who invented it! Why book a copy when you can have the real thing? This promises to be the most exciting band in a long time." Stay tuned...

[source: MelodicRock.com]

Tony Carey explains, "Now, the members of Purple Rainbow have fulfilled a personal and professional dream and stepped into the spotlight to present the music that is our passion. Driven by our love of performing and their desire to revive the golden years of hard rock, we're staging a return to authentic music that comes from the heart and soul."

The band is currently looking to book concerts in 2009.

[thanks to: Tony Carey & Lisa Walker, Virtual Assistant to Joe Lynn Turner]






Tony Carey's Planet P Project "G.O.D Part II - Levittown" USA Release



The long awaited Planet P Project G.O.D. part II, 'Levittown', will be released in America in May '08.

Take this one-time opportunity and order your 'special pre-release edition', limited pressing, unique cover art, and HAND SIGNED and DEDICATED by Tony Carey, for only € 29.99 plus postal charges.

ORDER NOW, they won't last! Here you'll find the order-form: http://www.truebeliever.de/e/news.php

[source: TrueBeliever.de]