Ritchie Blackmore
Ritchie Blackmore und Okkultismus
This leaflet was handed over to fans before a concert in Nürnberg by a person,
who belonged to a group of religious demonstrators standing in front of the venue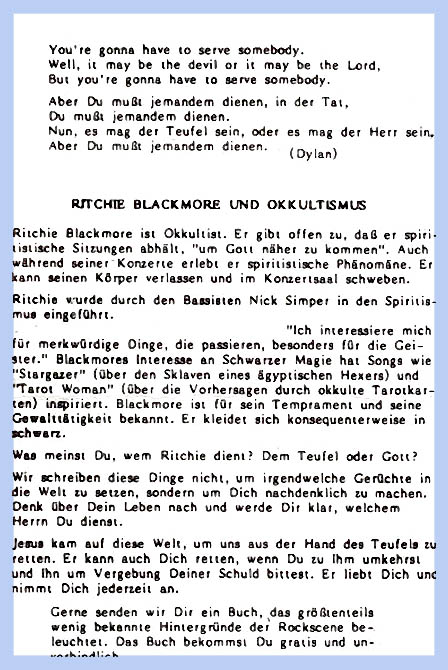 Text in German language which goes about Ritchie's interest in spiritualism, claims his interest
in black magic and tells he likes to leave his body to float in concert halls. Rainbow's songs are
about black magic like Stargazer (about slaves of a witch from Egypt) and Tarot Woman.
Who do you think Ritchie serves? God or the devil?