Joe Lynn Turner

with The Nagoya Philharmonic Orchestra

Tokai City Arts Theatre, Tokai City, Japan February 24, 2018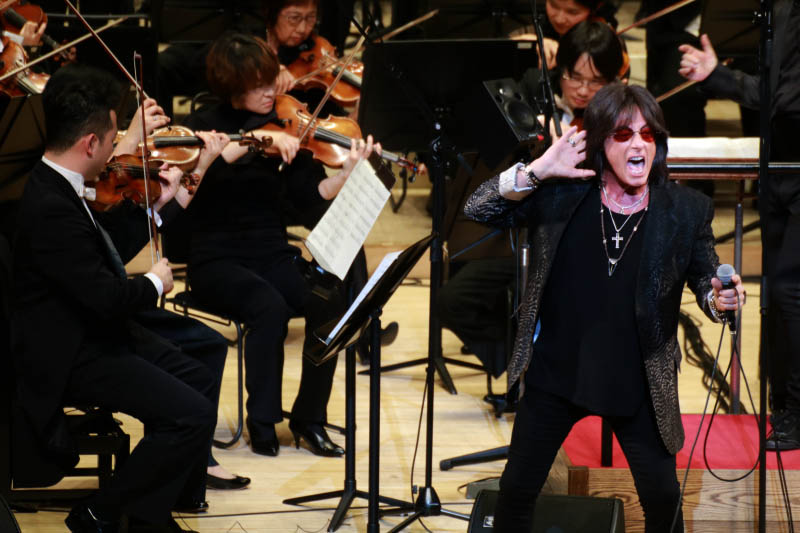 In August 2006, Joe Lynn Turner was invited to Tokyo, Japan by Artistic Director, Masaya Yasue to perform the songs of Rainbow with The New Japan Philharmonic Orchestra and Conductor, Taizo Takemoto. Held at the Tokyo Metropolitan Theater on August 4th, the 'bootleg' audio recording of "Tribute to Rainbow," circulated widely among the hardcore Rainbow fans like myself, who for the longest time, held a glimmer of hope that this event, would somehow repeat once more. Now almost twelve years later, on February 24, 2018, Joe Lynn Turner reunited with Messrs. Yasue and Takemoto for an encore performance of the timeless Rainbow classics, this time with one of Japan's top professional orchestras (since 1966), in The Nagoya Philharmonic Orchestra. Billed as the "Legacy of Rainbow," the concert was held in the 'City of Iron,' Tokai City, just outside Nagoya, Japan. There are too many superlatives to describe how I felt as I watched Joe Lynn Turner take the stage to sing in front of this 70-plus piece orchestra, not only the songs which were from his era of the band but in tribute to those who came before him. The performance overall was done with dignity and class.

And with that said, I give the reviewer spotlight to Yuki Shimamoto, who attended the concert with her Mom, Yoko. Her Mom and I became fast friends after I met her at one of the Deep Purple shows in the States last August through mutual friends. And so upon learning that this was Yuki's first time in seeing Joe Lynn Turner perform, I asked her to write her impressions of the show.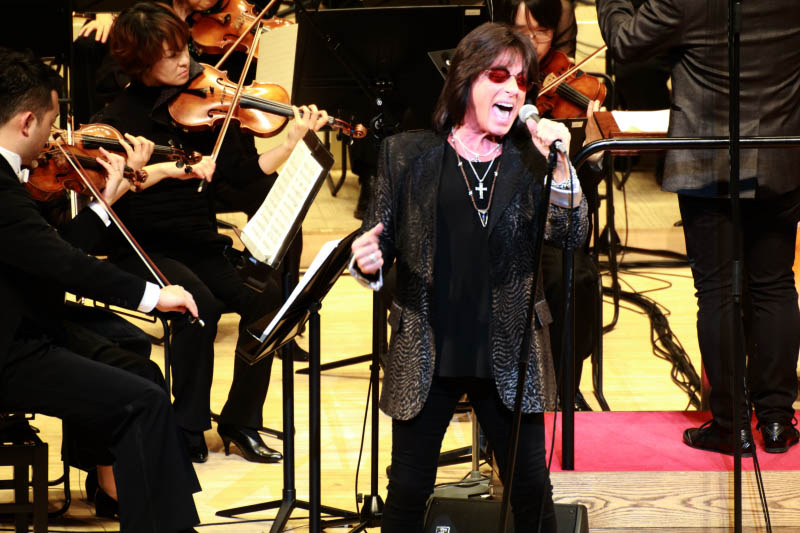 "I'm 19 years old and live in Japan. I'm not a type of person who listens to neither rock nor orchestra, but I got a chance to attend the performance of Joe Lynn Turner with The Nagoya Philharmonic Orchestra in Tokai City. The show was awesome even to me who had never listened to his songs before; I was very touched. At first, I was a little bit worried about the fact I didn't know any of his songs. And I couldn't imagine how rock music would go with the orchestra. I know rock'n'roll, and I know what an orchestra is. Honestly, I didn't think they would go well together. But once the performance started, I found that I was wrong, and I didn't need to worry about anything. I can't explain how his tunes were meaningful and how rock with the orchestra was beautiful. He talked to us through his music, and that has the power that makes an impassioned plea to the audience over language barriers.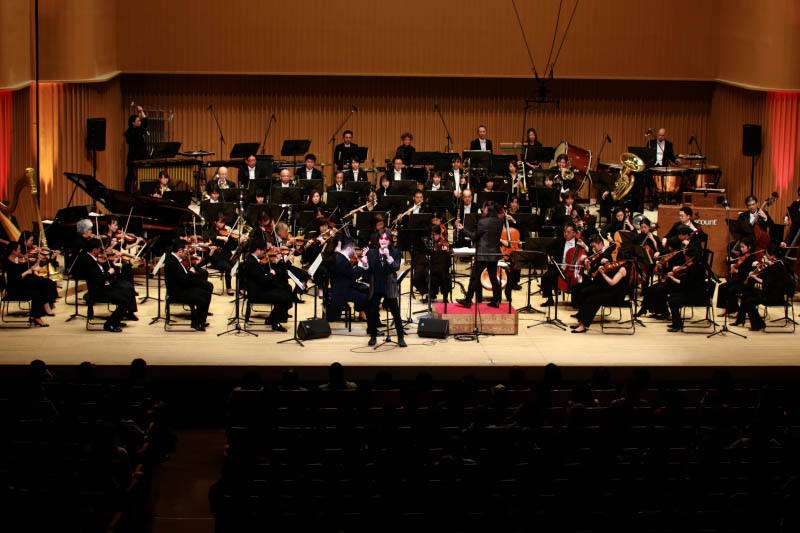 And I learned how fans love Joe-san, and how much they were waiting to see him till he's back on stage in Japan. I was sitting at the far end of the stage, and I saw the moment the hall was full of loud cheers from his fans, and they clapped hands which never ended when Joe-san appeared on stage. I enjoyed every tune, especially "Stranded" and "I Surrender." I loved them so much. I had no clue about Joe-san and his songs, but I somehow thought that these two songs were himself. And in listening to these two songs from where I was, I saw everybody was clapping with his songs, as we were one. It was a beautiful moment to see during the concert. His music has power which makes people happy and cry. Through his music, I felt a lot and thought a lot. After the show, I strongly believe that music is one of the ways to make us stay who we truly are, music helps us when we are in need (of emotion), and with music, it doesn't matter our sex, religion, nationality, and color. His show told me a lot of things which I never thought about before. And finally, thank you for a marvelous performance, Joe-san. And please come back to Japan before too long."


Setlist: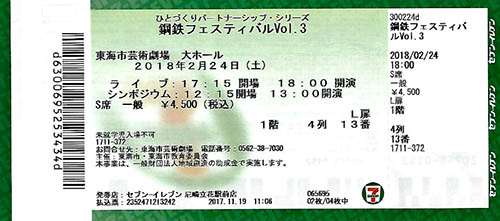 From 'The Wizard of Oz'
Eyes of the World
Catch The Rainbow
Weiss Heim (Instrumental)
Rainbow Eyes (First time performed live)
Overture '1812' - Tribute to Cozy Powell

Intermission (20 minutes)

From 'The Wizard of Oz'
Over The Rainbow/Spotlight Kid
Stone Cold
Stranded
I Surrender

Encore one:
Maybe Next Time (Vielleicht Das Nachste Mal) (Instrumental)

Encore two:
Street of Dreams

Curtain call (twice)

*Note: Earlier in the day (from 13:05 to 14:05 hours), JLT had an hour-long discussion (Symposium) with Kaz Hirose, Editor-in-Chief of Burrn! Magazine. Artistic Director, Mr. Masaya Yasue, was also in attendance. Kaz discussed with JLT various topics relating to his career, the upcoming concert, and the music industry in general. Ms. Reiko Kuno was Joe Lynn Turner's translator during the Symposium.

Review by Yuki Shimamoto
Intro to the review by Julie Barela Mills
All photos by Keisuke Takahashi