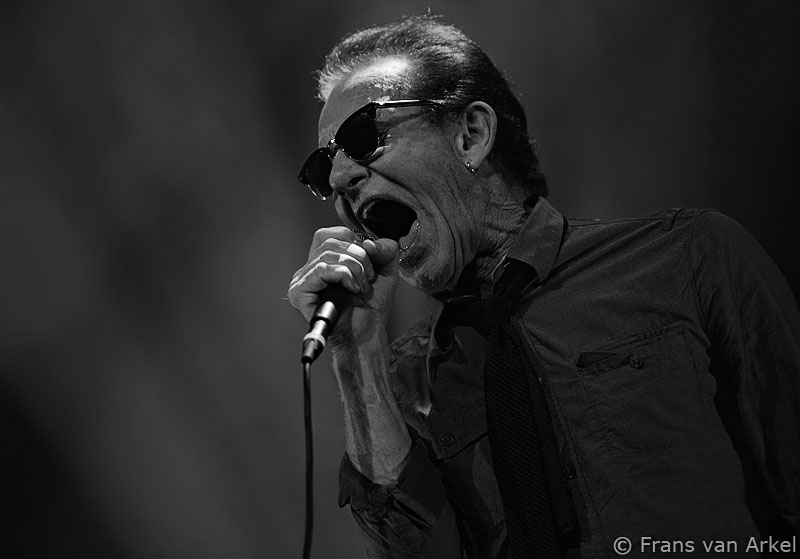 Graham Bonnet became famous when he replaced Ronnie James Dio in Rainbow. Before that he had been with The Marbles and scored a world hit with "Only One Woman". The song was written by the Brothers Gibb of the Bee Gees. In Rainbow he got the title "the most powerful voice in rock." After he left Rainbow Bonnet was regularly found alongside other guitar heroes from the hard rock world. He worked with Michael Schenker, Yngwie Malmsteen, Steve Vai, Chris Impellitteri and Bob Kulick.

Since the nineties disappeared Bonnet slowly out of the picture. He still released solo albums but had little success. Since the beginning of this century, the now 66-year-old singer tried again to walk the old paths of hard rock to get more success. He featured on a CD of Japanese heavy metal band Anthem, gave it another go in Impellitteri and did a project with the Italian guitarist Dario Mollo. It was all not very successful.




In 2006 Bonnet toured Europe with the Taz Taylor Band. The set performed included many of the old successes. IT also contained many Rainbow tracks. He continued to follow this path. But under his own name. Often promoters got him over to Europe and got him a local tribute band as backing band. Other times, he took his band Alcatrazz with him. Last year he stopped Alcatrazz and began Bonnet.

Bonnet is beside Graham, Conrado Pesinato as guitarist, drummer Justin Lack and bassist Beth Ami Heaven Stone. Two weeks ago his European tour began. Though the word tour is not quite in place. In Spain they did three appearances, two scheduled concerts were canceled in Germany and after the show in Haarlem the tour ends with six appearances in a row in England.

In Patronaat there was no support act, the venue was divided by a black cloth in half and significantly reduced what is already pointing to low ticket sales. There were barely a hundred men present. This is an image where Graham Bonnet has become accustomed to in recent years. It won't stop the man and he still does give it all every time to make it a memorable night.

We also saw this in Haarlem. Graham Bonnet had a cold, a shortcoming which he got quite often in recent years. In addition, it became clear during the concert that there were problems with Graham's semi-acoustic guitar. The problems and delays were solved with a few jokes. That is not strange with Graham. He is known for his excesses in the past. He cited the incident that got him lost his job at his first gig in the Michael Schenker Group.

The focus is on this tour again on the 'Down To Earth' album by Rainbow. It was ofcourse the breakthrough for Bonnet. He opened in Patronaat with 'All Night Long' with 'Love's No Friend' following. Graham mentioned the song is very similar to 'Mistreated', the song he had to sing on his audition for Rainbow. The next songs 'Makin 'Love' and 'Bad Girls' are ofcourse also from that great period.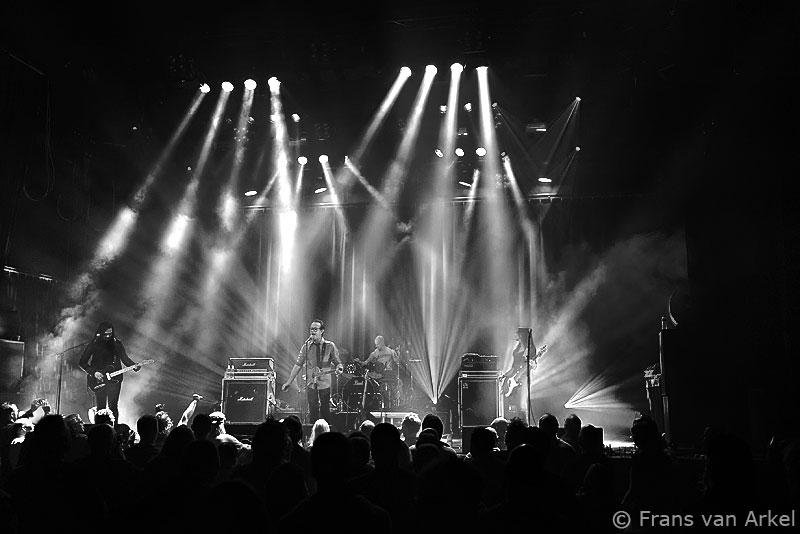 After all the great songs from Bonnet's Rainbow it was time to perform some quieter stuff, including a track by Alcatrazz ('The Witchwood') and a Beatles cover ('Eight Days a Week'). Bonnet played several songs on a guitar of axeman Conrado since his semi-acoustic guitar refused service. Johnny B Goode spontaneously deployed and Bonnet just went through with it despite the song was not on the planned setlist. Beth Ami left almost desperate stage.

Conrado and Justin both enjoyed themselves doing their solo before Graham's solo hit 'Night Games' was played. With another hit, 'Since You Been Gone', the set came to an end. For the encore they got once more back to 'Down To Earth'. The encore and last songs of the night was an energetic version of "Lost In Hollywood". After that Graham and the rest of the band returned to the audience for some chat, autographs and photos taken with the fans.

It was a memorable concert. The old Graham Bonnet is struggling for years live with his voice and it was no any different in Haarlem. But he still has a great stage presence. It still was great to see him back on stage in the Netherlands. Due to the instrumental problems the public had to do without the hit 'Only One Woman. Instead, the fans got a concert that was certainly not an every night standard show.