Michael Schenker

Temple of Rock with Doogie White

Boerderij - Zoetermeer, The Netherlands October 31, 2014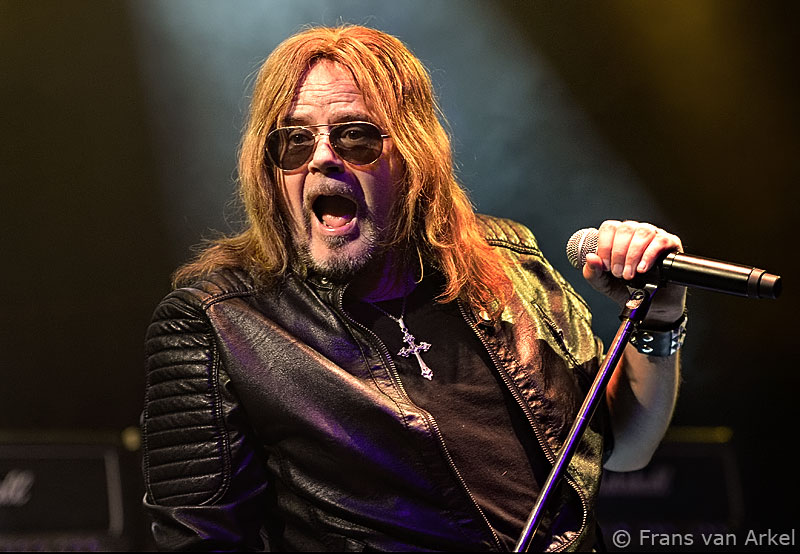 Last year Michael Schenker ended his European tour in The Netherlands. This year he started his Bridge The Gap tour over here. Last Friday he kicked the tour off with his Temple of Rock in Zoetermeer on halloween night. The band will play the whole month November throughout Western Europe to end with ten dates in the UK.

Motorjesus were support act. The rough rockers from Germany were quite nervous. The singer told more than once that it was a honour to be the support for the great axeman from Germany. They are a type of Motorhead/Danko Jones band. Motorjesus is a good steady rockband, not an excellent match with Michael Schenker but they were able to warm the audience up.




When Michael Schenker finally entered the stage the house was on fire. And it stayed like that for almost two hours. They started with 'Doctor Doctor' and it was clear right from the start that the band was keen to produce a good night of classic hardrock.

Doogie White came on stage with sunglasses on. He apologized that he only had a few hours sleep but after a couple of songs still got rid off the sunglasses. The rest of the line-up was the same as last year with Francis Bucholz on bass, Herman "Ze German" Rarebell on drums and Wayne Findlay on guitar & keyboards.

The band continued with the strong 'Where The Wild Wind Blows', a song from the 'Bridge The Gap' album that was released late last year. The night was going to be mainly a trip down memory lane. They played a whole bunch of classic Scorpions, UFO and MSG songs. The audience was enjoying every single minute of it.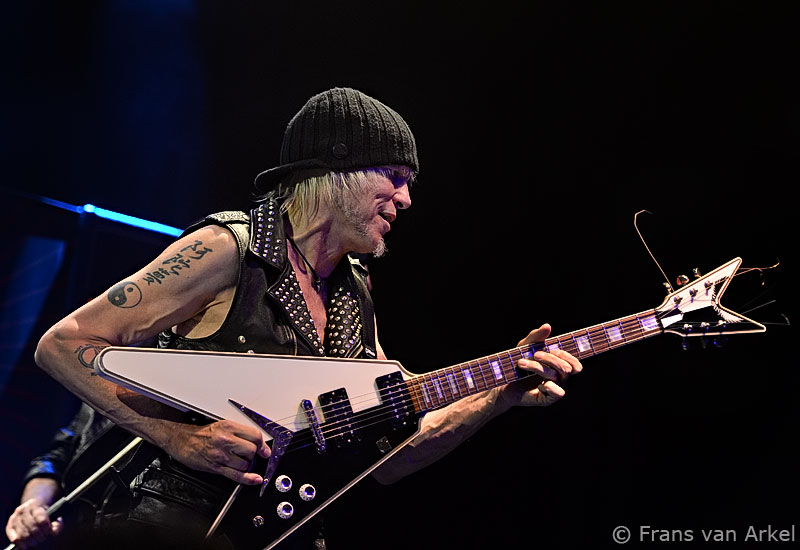 Schenker played like in his best days. Even when the intro to 'Rock 'n' Roll Symphony' was messed up. He smiled at Herman Ze German and just started the song again while Doogie asked the audience "Do you know it?". It showed the relaxed atmosphere on stage. Doogie was joking around about halloween telling he was going to dress up like Marianne Faithfull.

As "some fuckers" has stolen some of Michael's guitars and the computers containing the new album, Doogie explained. The band had to record all the songs all over again. In Zoetermeer they did one of the songs of the new album that is supposed to be named "Spirit On A Mission" and will be released in March next year. The song is called "Vigilante Man". A great rockin' song has the vibe of those great songs Doogie did with Cornerstone a few years ago.

The show was especially a great way to enjoy all the classic tracks from the past again. Schenker has been recording some real classic songs on his solo album. The UFO and Scorpions tracks they played live again are all outstanding though. We got Scorpions classics like 'Blackout' and 'Rock You Like A Hurricane' but ofcourse also UFO's "Rock Bottom" and "Lights Out".

The audience just loved it while the band was playing pretty well on this first show of their European Tour that will run for seven weeks. Schenker, the mad axeman himself, was in fine form while the rest of the band rocked along with him. If you got the chance go and see them while they are on tour. You won't regret it!

setlist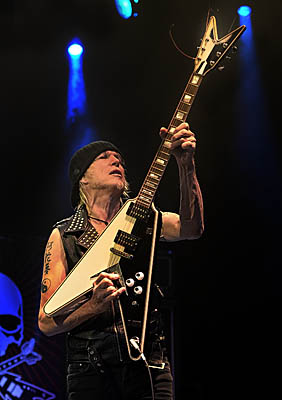 Doctor Doctor
Where The Wild Wind Blows
Armed And Ready
Assault Attack
On and On
Natural Thing
Victim of Illusion
Rock 'n' Roll Symphony
Lovedrive
Coast To Coast
Another Piece Of Meat
Before The Devil Knows You're Dead
Lost Horizons
Let It Roll
Shoot Shoot
Into The Arena
Blackout
Vigilante Man
Too Hot To Handle
Rock You Like A Hurricane
Rock Bottom

Encore
Lights Out