Schubert in Rock
with Joe Lynn Turner, Doogie White & Don Airey
Congress Dogana - Innsbruck, Austria December 6th, 2013
photos part 1
-
photos part 2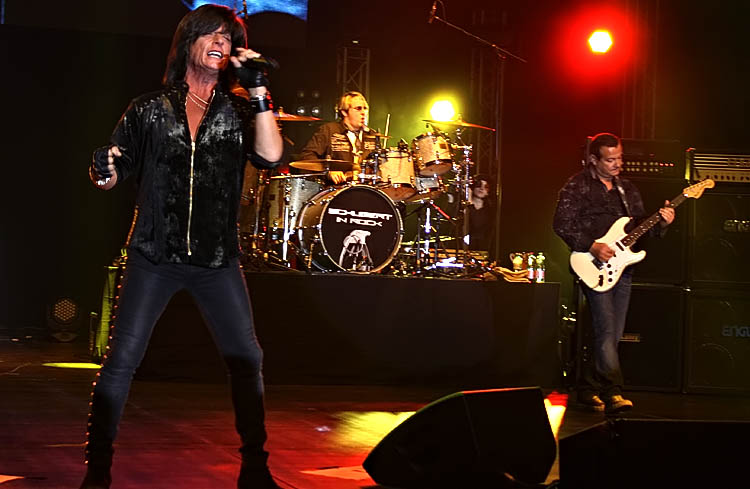 "You gotta be kidding me". That was my first thought as I heard from the "Schubert in Rock" project. It was early this year – May I think – and I was still in heaven after seeing Voices of Rainbow in Japan. "Doogie and JLT again? Don Airey? Neil Murray? I'm there!" was my thought. And indeed, I was there.

After a 7h train ride from Germany, I arrived in that beautiful town of Tirol region. In the evening I had the chance to meet and have a short talk with almost all the musicians at the hotel bar. They were all nice, especially Doogie who already knew me and Neil Murray, who by the way is a real gentleman and very polite.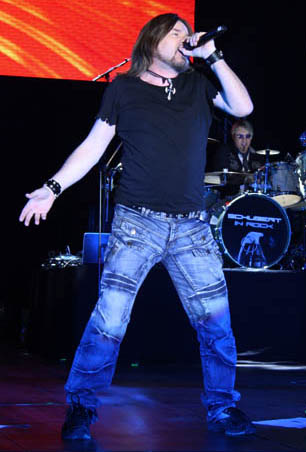 The day after I overslept and had a short sightseeing in Innsbruck which was no problem as the town is pretty small. I finished my sightseeing downtown and had some good austrian sausage and beer before meeting JLT and his wife Maya for an exclusive interview for The Rainbow Fanclan Legacy.

After half an hour chat with Joe, I went back to the hotel to rest before the concert and on my way I was a bit worried. Just 2 hours before doors open and I couldn't see a soul in front of the venue. Was Schubert in Rock destined to be a fiasco?

Of course not. When I arrived at Dogana hall 45min before the show the line was so big that I really thought some people wouldn't make it in time for the show. I was lucky to cut the line and after I got my photo pass.

About 8:15 PM a man came and announced Schubert in Rock. It seems the band was quite nervous but not Doogie White, the first star of the night who kicked in with "Good Morning Sir", one of the highlights of the record. I've seen Doogie live with many different bands (Cornerstone, Tank, Demon's Eye, Temple of Rock) but I don't think I ever saw him so excited on stage. "Davi" followed with Doogie on the vocals until he introduced Joe Lynn Turner who kicked in with "Cavalry of Evil", a very heavy song recorded by Turner for the Schubert in Rock album.

I couldn't stop smiling when Joe announced Rainbow's "Fool for the Night". Last time I was so surprised with JLT sacking an old Rainbow classic was when he performed "Drinking with the Devil" with Brazen Abbot in Germany 2008. Unfortunately the audience didn't seem to know the song that well.

The next star to go on stage was Marc Storace, the voice of Swiss rock legend Krokus. I must say I didn't like Storace's voice so far, but the guy is a damn good front man. Storace performed the catchy "Ready for the Action" which he recorded for Schubert in Rock, but I was amazed how versatile his voice was when he sung "Holy Ground" - another S.I.R. song originally recorded by Bernie Marsden. This is the most "pop" song of the album but Storace's voice indeed fits perfectly.

Next guests were singer Tony Martin (ex-Black Sabbath), bass legend Neil Murray (ex-Whitesnake/Black Sabbath, M3, Empire, etc...) and former Rainbow and current Deep Purple keyboarder Don Airey performing Sabbath's classic "Headless Cross" from Martin's era.

Although Martin still makes great records it was sad to see he's not able to perform his most famous song without help of a pedal board. And specially on the chorus Martin always passed to the audience to sing for him.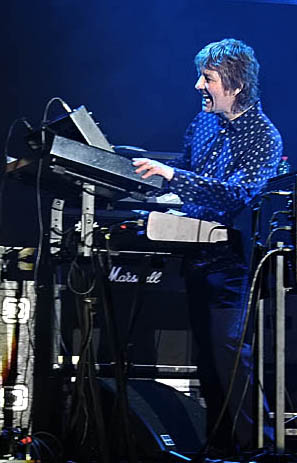 Don't get me wrong. I like Martin's voice a lot and in the latest Giuntini Project CD he sings like crazy, but it was simply sad to see that his beautiful voice is nearly gone and it seems his memory as well as he was reading the lyrics from "Young Free and Deadly" from the ground. I'm sorry, but the guy JUST recorded this song for Schubert in Rock early this year so I can't understand how's so hard to learn the lyrics if he was just singing 3 songs. His voice gave up in many moments during this track which was a big disappointment for me as I grew up listening his records.

Fortunately Storace came back with "Perfect Body". Although this song is one of the weakest of the record, it's meaning was threefold: 1- Save the audience from Martin's lame performance, 2- Warm the audience up for Don Airey's amazing keyboard solo. 3- Proof what a good front man Storace is.

Doogie was quickly back to the stage where he performed "Stairway to Hell" (with Airey's Rainbow-ish awesome keyboard solo) before bringing Joe Lynn Turner back to the stage to share the vocals with him on "Lady of the Tower". This is one of the top 3 songs of Schubert in Rock album. For me personally was a deja vu, almost like seeing Voices of Rainbow again.

Turner then sung "Black Jack Billy" by himself before the (unnecessary) drum solo. White would soon return to the stage to perform "Temple of the King" dedicated to the great Ronnie James Dio.

White would still sing Deep Purple's "When a Blind Man Cries" backed up by Tony Martin.

Martin sung King of Darkness before all the singers would return to the stage to sing Rainbow's classic "Long Live Rock n' Roll".

Storace did a good job singing "Heavy Metal Party" (originally recorded by Biff Byford) before all musicians would come to the stage to perform Deep Purple's "Smoke on the Water" which ended this big rock party.

The end of an unforgettable night that austrians will never forget. Congratulation to Klaus Schubert and all his crew for making his dream come true and bringing out one powerful album. Let's hope there will be a second part of this all star concert.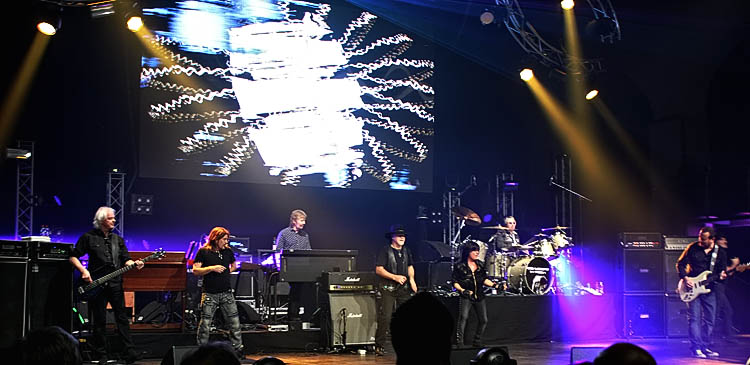 Setlist: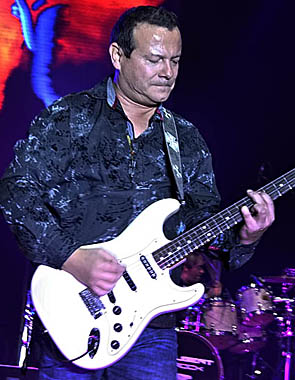 Good Morning Sir (Schubert In Rock) – Doogie White
Davi (Schubert in Rock) – Doogie White
Cavalry of Evil (Schubert in Rock) – Joe Lynn Turner
Fool for the Night (Rainbow) – Joe Lynn Turner, Backing vocals Doogie White
Ready for the Action (Schubert in Rock) – Marc Storace
Holy Ground (Schubert in Rock) – Marc Storace
Headless Cross (Black Sabbath) – Tony Martin, Neil Murray, Don Airey
Young Free and Deadly (Schubert in Rock) – Tony Martin
Perfect Body (Schubert in Rock) – Marc Storace
Don Airey solo
Stairway to Hell (Schubert in Rock) – Doogie White
Lady of the Tower (Schubert in Rock) – Doogie White & Joe Lynn Turner
Black Jack Billy (Schubert in Rock) – Joe Lynn Turner
Drum solo
Temple of the King (Rainbow) – Doogie White
Child in Time (Deep Purple) – Doogie White, backing vocal Tony Martin
Second King of Darkness (Schubert in Rock) – Tony Martin
Long Live Rock n' Roll (Rainbow) – All singers
Heavy Metal Party (Schubert in Rock) – Marc Storace
Smoke on the Water (Deep Purple) – All singers except Tony Martin


Review & photos: © Anderson Guimaraes