Voices of Rainbow
Special Live in Japan 2013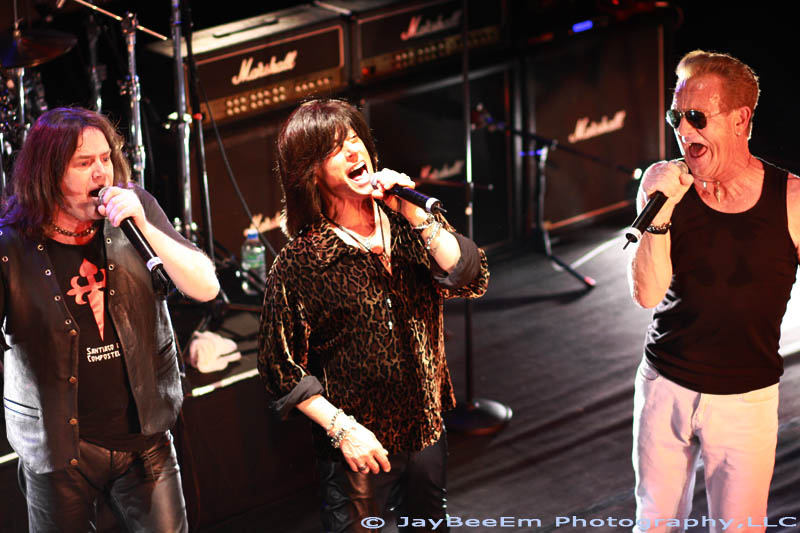 Nakano Sun Plaza Hall, Tokyo, March 12 - 7 pm (Tue)
The Bottom Line, Nagoya, March 13 - 7 pm (Wed)
Umeda Club Quattro, Osaka: March 14 - 7 pm (Thu)

(Translated as):

Graham Bonnet! Joe Lynn Turner! Doogie White!
Three of the former Rainbow vocalists gather again in Japan!



The announcement from the Tokyo Onkyo Rock Site says it all. Having missed the first series of concerts performed there in late September 2010, I certainly wasn't going to miss these concerts for the world.

Luckily when I arrived into Japan on March 9th, I had a few days to adjust to the 16 hour time difference and take in some much desired sightseeing of the entire Kansai District in the company of my longtime Japanese friend, Nami Hayashi.

One thing I could not adjust to, however, was the wintery-like conditions during my stay. Conditioned to the hot and dry weather here in central Arizona, early spring in Japan felt more like being in Seattle and Chicago on a cold winter's day, except without the snow. With temperatures ranging from 0 to 5 Degrees Celsius (32 - 37 Degrees Fahrenheit) in the early morning and late at night - coupled by spurts of intermittent rain and strong winds - made for quite an adventure trying to stay as warm as I could, while me and my friends made our way from venue to venue - by foot, subway, JR Rail, Shinkasen ("Bullet Train"), and in one rare occasion, by taxi.

But once inside, the music was all that mattered.

12th March 2013

Greeted by a long staircase leading into the Nakano Sun Plaza Hall, the first thing the audience heard playing from the towering stack of speakers placed on either side of the stage were the songs from the solo career of the late great Ronnie James Dio. He was Rainbow's original lead vocalist who had succumbed to stomach cancer in May 2010. The playing of his music certainly would set the tone for these three 'Special Live' concerts.

While I was toiling away at setting up my shots during the show, I tended to ignore the music a bit, so I enlisted the help of John Pedder to help me recall the events of the first night. John is a friend of Doogie White's from the UK who now resides in Dubai. He and Doogie, who had not seen each other in a long time, reconnected at the Tokyo show on March 12th.


"The show itself was far better than I had dared hope for. Nakano Sun Plaza Hall is an excellent venue with over 2,000 seats, which were suitably, full for this show. For the show that night the auditorium was equipped with very nice stage lighting & a decent sound system too. We were all set. Joe Lynn Turner kicked off the evening in fine form & chose some excellent songs that I had not heard for many-a-year. He delivered a very strong show backed with that well chosen (& somewhat familiar Japanese band fronted by Akira Kajiyama - remember Hughes Turner Project amongst others?). Standout cuts for me were 'Spotlight Kid' (the definitive Rainbow opener) and 'Power' - a fantastic commercial rocker of a song that should have been a hit single back in the day. Other classics included 'Can't happen Here' & of course 'I Surrender'. A winning performance by a real professional & a very nice guy too!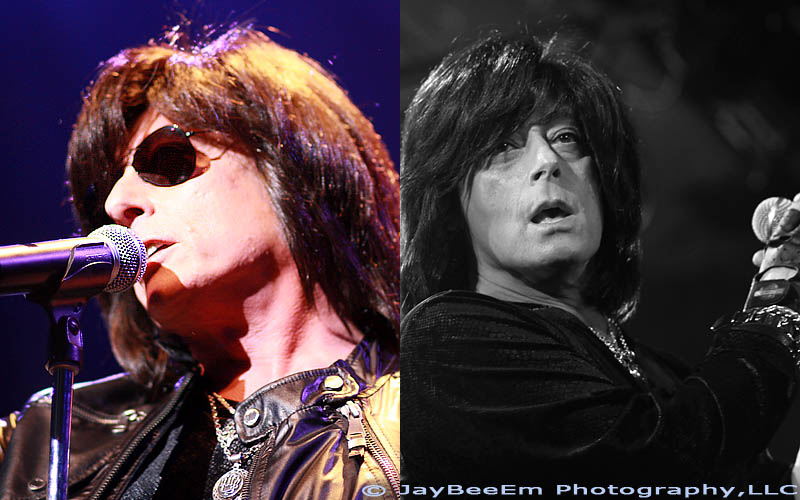 Doogie White hit the stage with a hard rocking set supported by his chosen songs which were a real treat too - 'Wolf to the Moon' & 'Black Masquerade' are lost Rainbow classics from the 'Stranger in Us All' album. The set as a whole & Doogie's style hark back to the original Rainbow era & it was a nice contrast to Joe's sound. A tribute to the late, great Ronnie Dio in the form of 'Catch The Rainbow' featured an epic performance from Doogie. Ronnie would have approved. Doogie seemed to be having a great deal of fun & why not?! He started out as a fan of the guys he has played with in various bands with & continues to do so. Nice work! Joe & Doogie chose to close with 'Burn', as a powerhouse duet. What a great song & an inspired choice. A great finish from a real gent & a very fine singer.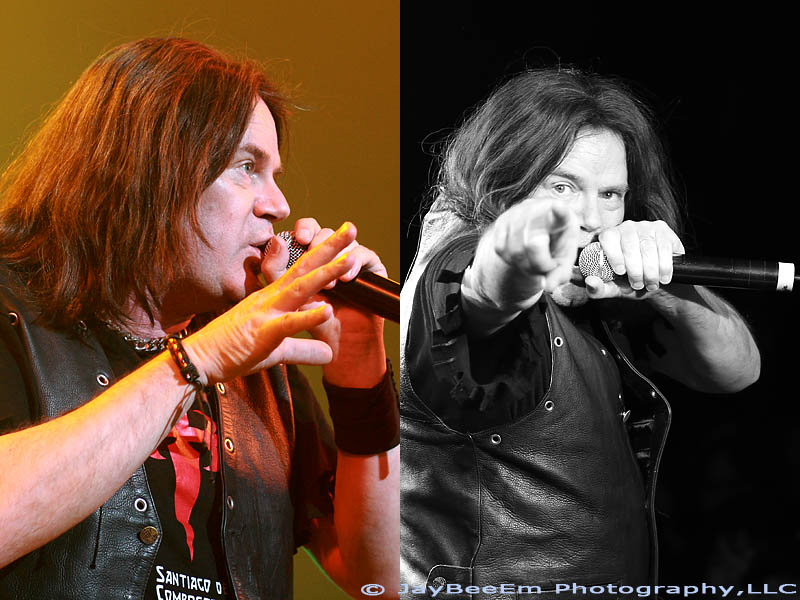 Alcatrazz featuring Graham Bonnet - what can I say? Ace. Opening with 'Assault Attack' from the self-titled MSG album proved a worthy statement of intent & demonstrated that the band & its esteemed front-man were in fine form. Several Rainbow staples appeared during the set including the magnificent 'Loves No Friend' from 'Down To Earth' with Graham seemingly almost bursting a blood vessel. Fortunately he didn't! I was hoping for my all-time favorite Alcatrazz song to get an airing & I was not disappointed. 'Will You Be Home Tonight?' from 'Disturbing The Peace'. Oh yes, they played it. It was worth the trip to just hear that. Mission accomplished. It was a real pleasure hearing 'Dancer' from MSG which ably showed just why Graham was enlisted into MSG. Commercial rock at its best (a'la Rainbow) & another lost classic. To hear 'Only One Woman' sung was a moving experience for Graham (& the audience) so soon after Trevor Gordon's passing away (Graham's cousin & the other half of the Marbles) . Graham's vocals were very strong throughout displaying an amazing commitment to full-on delivery on every song. Not too shabby for a man in his sixties!" A brilliant night."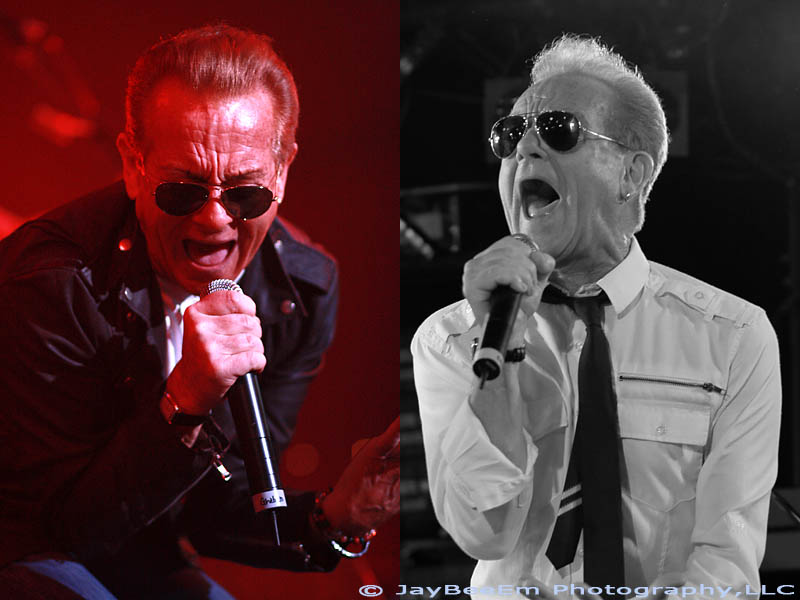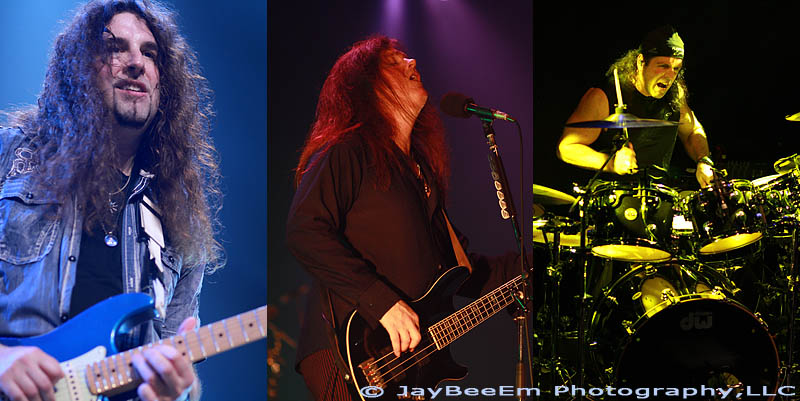 13th March 2013

The road show moved to a club in Nagoya called 'The Bottom Line'. It was there where conditions for shooting the show weren't as accommodating as the previous night, but luckily I was able to get on the club's balcony to get the best vantage point.

My concert reviewer from the night before had already boarded a plane back home, so he missed one of the highlights on this night--JLT's 'Can't Let You Go'. I always loved the recorded version and the video of the song from the "Bent Out of Shape" album; but, in hearing it live, vocally it can be a hit or miss with him, especially in these later years because of the demand this song has on his vocal range, but on this night, Joe simply nailed it.

Another highlight was during Doogie and Graham's encore performance of 'All Night Long' to which at one point during the song, Graham gets on one knee as Doogie is now serenading to him-the crowd loved it.

But the best part in this show was being able to capture a shot of the three surviving vocalists, in order of their appearance in the band 'Rainbow', singing in unison to RJD's/Rainbow's anthem 'Long Live Rock n' Roll'. Vocally, they complimented each other quite well.

14th March 2013

On this date 29 years ago, the final concert of the Joe Lynn Turner era of 'Rainbow' took place at Budokan in Tokyo. So it is here again in Japan in 2013, we Rainbow fans find ourselves being treated to the last of the "Voices of Rainbow Special Live" show at the Umeda Club Quattro in Osaka. Who knew?

The set list for this night was exactly the same as the prior two nights. Yet it seemed as if the energy level from both the fans and the artist's themselves rose to a higher level. I could not help but to just sit there and savor the moments of what I was witnessing on this night - intently listening to all the songs with the knowledge that it would be the last time - even if there was ever a third 'Voices of Rainbow' special live show in the not so distant future -I would ever hear these songs performed live again.

The highlight for me on this night was definitely the JLT Rainbow era tracks, especially 'Street of Dreams' and 'Death Alley Driver'.

And really from day one of these concerts, it was evident that Doogie White's vocal prowess was apparent in these shows. From 'Wolf To The Moon' to 'Hall of The Mountain King', each of his tracks were sung simply outstanding.

During Alcatrazz's set, it was briefly mentioned that the core group of Howie Simon (guitar), Tim Luce (Bass) and Graham were celebrating their 10th Anniversary as a band with a promise by Bonnet to record new tracks, sometime in the future. As for the Alcatrazz/Rainbow tracks sung in this set, I found them to be much more enjoyable to listen to, especially after hearing the songs once again for a third night. Graham never sounded better on his Rainbow tracks. Also of note was the fine work drummer Bobby Rock did for Alcatrazz on this tour. His drum solos on the last two nights were just amazing.

For the first encore, Howie Simon came out and did a fantastic rendition of Glenn Hughes' vocal part in 'Burn'. Then later, the rest of the members of both bands all congregated on stage for the final number of the night - 'Long Live Rock 'N' Roll'.

And then it was over. For the record, except for the half-hour break in-between the JLT/Doogie and Alcatrazz sets, each of the shows lasted close to 3 hours and 15 minutes if not more. In summing up the concert tour, an Oscar Wilde quip comes to mind where he said, "Be yourself; everyone else is already taken"-and did these artists play like their vintage selves! What a great three days it was to be a fan of Rainbow. \m/\m/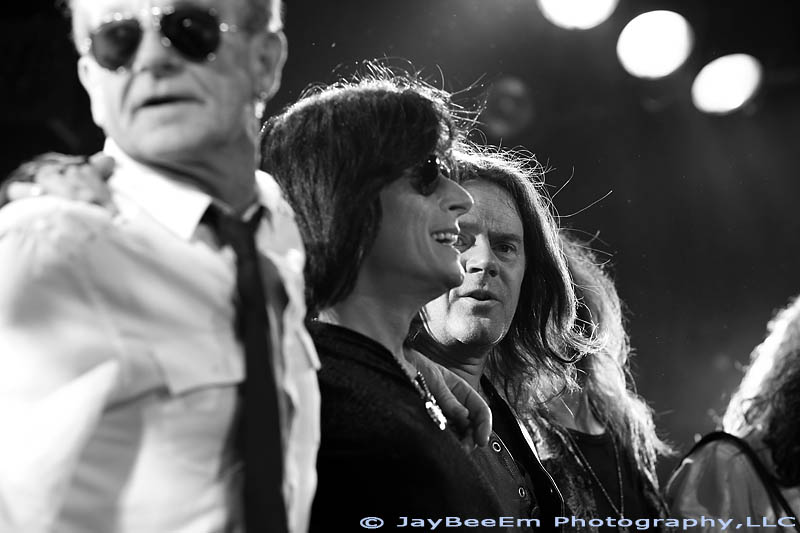 Setlist:

Joe Lynn Turner and Doogie White

Over The Rainbow
Spotlight Kid
I Surrender
Can't Let You Go
Death Alley Driver
Wolf To the Moon
Black Masquerade
Hall Of the Mountain King
Catch The Rainbow - performed solo by Doogie
Street Of Dreams
Can't Happen Here
Power
Kill The King - duet with JLT & Doogie White
Burn - Duet with JLT & Doogie White

Alcatrazz featuring Graham Bonnet

Assault Attack
Island In The Sun
God Blessed Video
Love's No Friend
Stand In Line
Howie Simon Guitar solo
Eyes of The World
Will You Be Home Tonight
Only One Woman
Big Foot - Jet To Jet (with Drum solo)
Skyfire
Since You've Been Gone
Dancer
Lost In Hollywood

Encore:

All Night Long - all three vocalist's except night two. only Graham Bonnet and Doogie White
Long Live Rock 'N' Roll - all three vocalist's.


Review & photos by: Julie Barela Mills



For these series of concerts, I would sincerely like to thank the following: Howie Simon, Satoru Yamamoto ("Yama"), and fellow Photographer's Masa Nada and Josh Dunlop.

In addition, I would like to thank John Pedder and those two fans from Brazil in proving to me that it's not so 'weird' to fly solo all the way to Japan for a series of concerts by one of your favorite bands.

I send love to all my Japanese acquaintances over the years and a special shout out to those I call my "forever" friends - Nami Hayashi, Mariko and Fujiko. I have said this before and I will say it again, even though I was a foreigner in your country; you always made me feel so at home there in Japan. I swear without the assistance from you three; I would still be over there trying to read and understand those train timetables searching for the right mode of transportation to take to the concerts!!

A special heartfelt appreciation and thanks goes out to my long-time editor and friend, Frans van Arkel for your patience with me in submitting these articles and revisions over the years, unconditionally accepting me for who I am as a person, and for all your recent photography advice.

And finally, I would like to extend my eternal gratitude to guitarist Ritchie Blackmore for discovering the vocal talents of the late Ronnie James Dio, Graham Bonnet, Joe Lynn Turner, and Doogie White for your band. Theirs, as well as your songs, is truly the soundtrack of my life. And to each of the vocalist's themselves - You have no idea how much joy you brought to this long-time fan of your music. First on record, and now while in Japan, I truly and most sincerely had the TIME OF MY LIFE!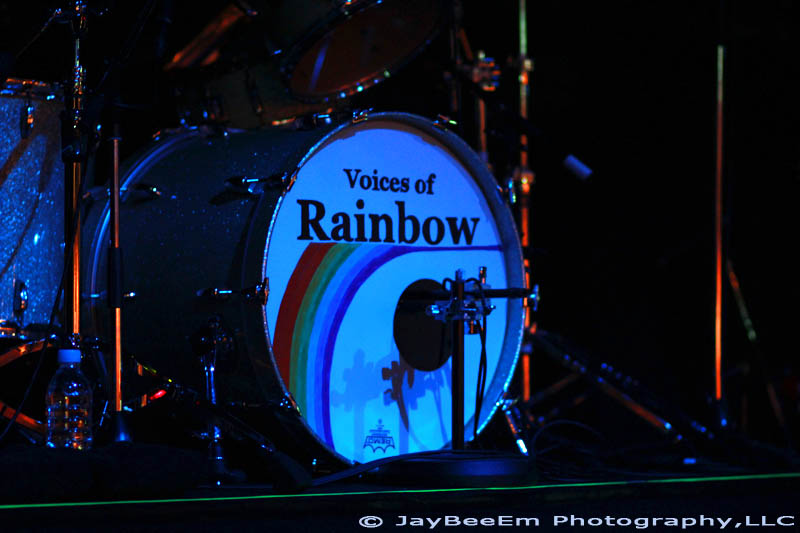 All Photos courtesy © 2013 JayBeeEm Photography, LLC. All Rights Reserved