Shades of Deep Purple

Café 't Nonnetje, Amersfoort, The Netherlands September 30, 2012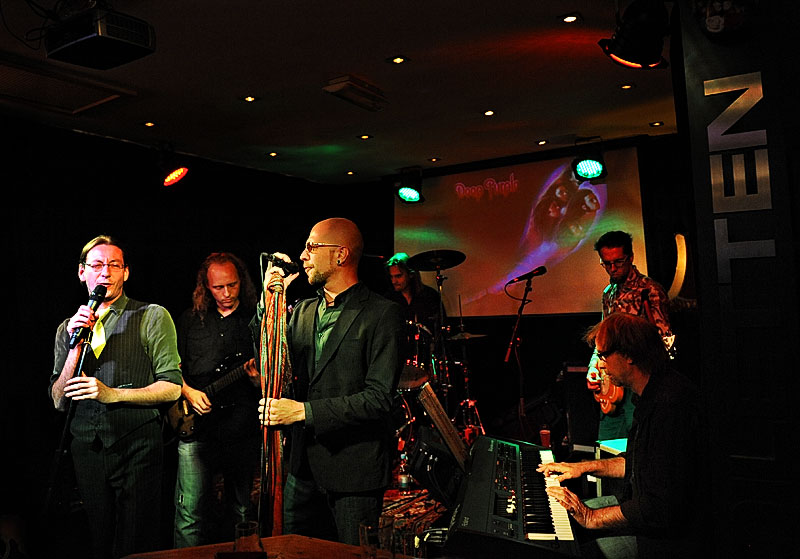 Tribute bands is a sensitive subject between fans. Some like them, other hates them. If you hate them just stop reading and go to another part of this site, there's enough other stuff to like. There are not that many Rainbow tribute bands, but there are many Deep Purple ones. Although in The Netherlands there are only a few as far as I know.




Last Sunday a new Deep Purple tribute band played in Amersfoort. That's not too far away for me so a good opportunity to check them out. Although I say new the drummer Merlijn Rotte started to set the band up in 2008 to celebrate the 40th anniversary of Deep Purple. The band has been using some other names in the past I believe but now they are called Shades of Deep Purple.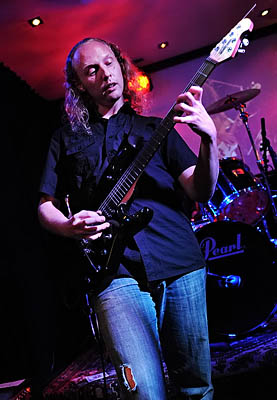 The band exist beside Merlijn on drums out of Gerard Ruis (keyboards), Bas Maree (vocals), Martijn van Moorsel (vocals), Mathijs Rotte (guitar) and Maarten Plug-Nijenhuis (bas). Yes, this tribute band has two singers.

It works quite well and reminds you right away to the Coverdale/Hughes days. It is no use comparing a tribute band to the original, although some bands come remarkably close. Shades of Deep Purple has chosen to give the songs an own interpretation. So no note to note copy.

Shades of Deep Purple is doing two sets of approximately an hour each. Ofcourse they play all the well known Deep Purple songs and some lesser known (not to the real fans) as well.

Of course it's a feast of recognition and a trip down memory lane. They kick off with "Highway Star" followed by "Fireball" which is a bit messy due to technical problems. With a good mix of Mark 2, 3 and 4 of Deep Purple we get the best songs of the legendary British hardrockband that brought Ritchie Blackmore and the others so much fame.

The band has good fun on the tiny stage and so have the audience which seems to exist mainly out of friends and family. When they are going to play "Sail Away" it becomes clear that Mathijs has lost his bottleneck. Probably he has thrown it away like Ritchie used to do. Still without a roadie who keep an eye on things, the whole band and audience starts lookin' for the bloody thing. Funny moment.

At the end of the first set they announce a song that is not that familiar and crank it into "Smoke on the Water". After a short break they return with an acoustic intermezzo and play "Sometimes I Feel Like Screaming" (the only song they perform from the Steve Morse era). Also "Anyone's Daughter" is performed acoustically.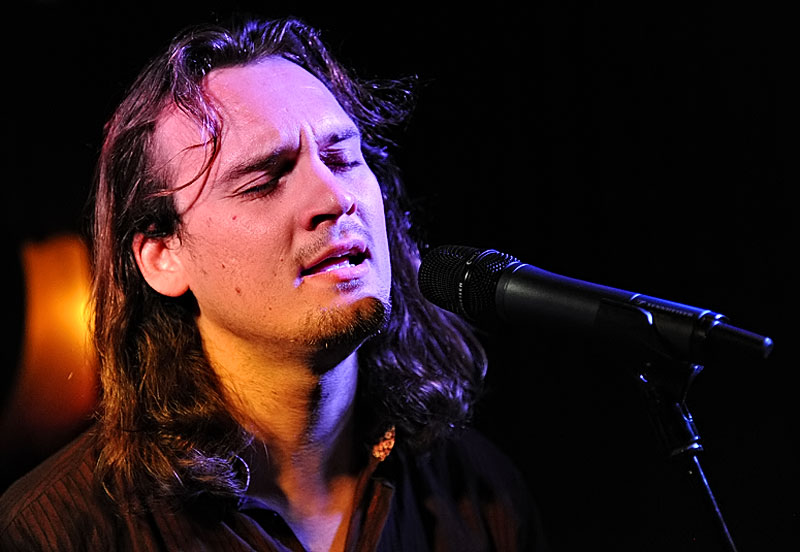 Drummer Merlijn Rotte sings both these songs and shows that even two vocalist are not enough. It's a fine start of the second set which brings more classic hits like "Burn", "Speed King", "Hush" and "Black Night".

At the end of the second set the audience demands "Child in Time", And so they'll do the killer track by Blackmore & Co. Guitarplayer Mathijs gets cramp in his fingers during the solo. Still after a few moments he feels ready to do one more. Shades of Deep Purple ends their show with another go at "Fireball" so bassplayer Maarten can do his short solo after all.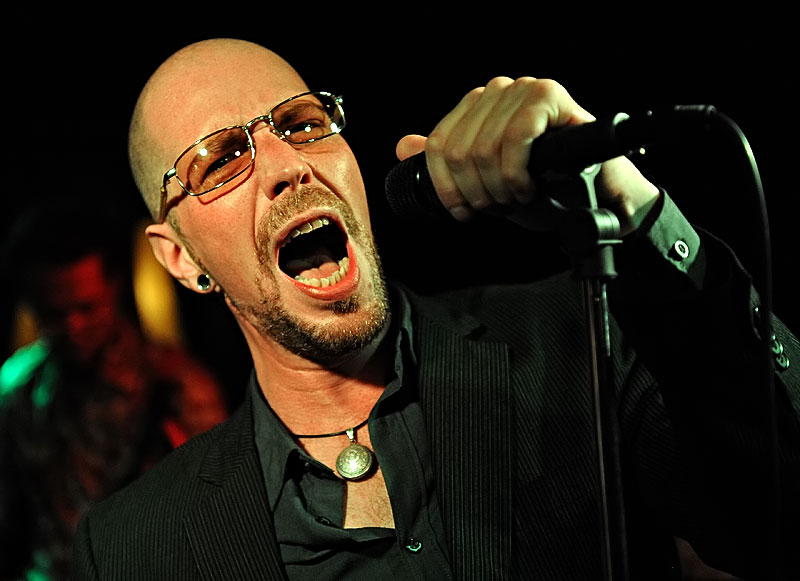 So there you go, a fine Sunday afternoon with over two hours of fine performed good ol' Deep Purple tracks. The bands seems to enjoy themselves a lot. And so did the audience in this small but very cozy pub.

Shades of Deep Purple has plans to do many more shows in the near future. So if you live in The Netherlands or by chance visit the country, and they'll play in your neighbourhood go and check them out. That is, if you have an open mind for tribute bands ;)