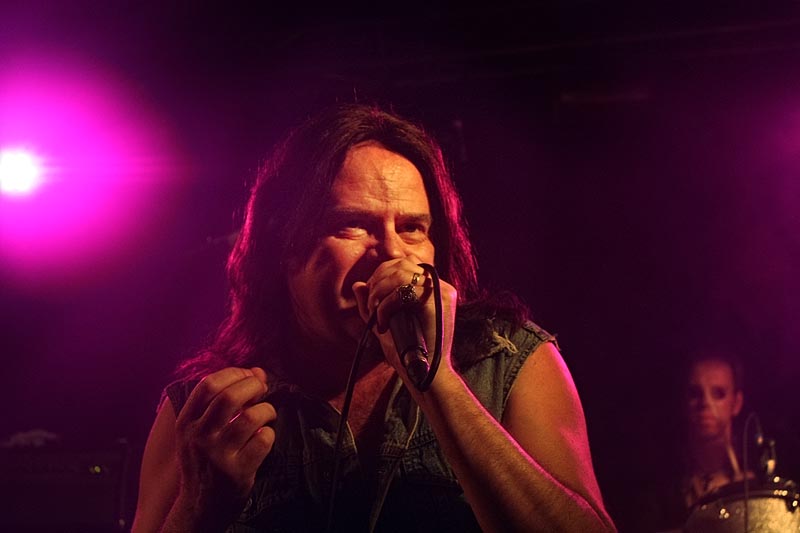 After a drive of about two hours we arrived in a deserted Genk. Only a few Belgians standing at an old sports hall named Bret. Demon's Eye has just started the soundcheck. Because the door is open we can catch a glimpse of the stage on which Doogie is rehearsing his intros. He notice us and greets us enthusiastically.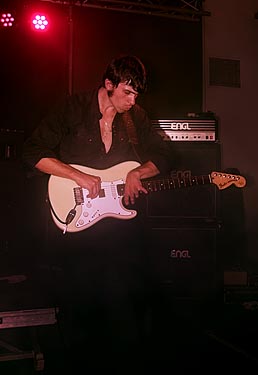 After a brief sound check the band leaves the building and come back at 21.00. The venue is warmed up by a Belgian rock band that played music from the 70's such as Rockin' all over the World, You really got me now and Radar Love.

Then it's time for Demon's Eye. After the intro of The Stranger Unknown the party get started. Doogie is in a good mood. Next up is Burn which is apparently a favorite of Doogie. Then a mix of Deep Puple, Rainbow and their own songs. Sins of the Father, and a perfect version of Ariel and Child in Time with Mark Zyk playing a perfect solo.

During Foolish Man the power fell off and immediately it was dark. Andree Schneider did well to continue with a solo in the dark on which the audience responded positively. Eventually, it took several minutes before Lazy was started. The band continued the spectacular performance as if nothing had happened in a perfect ambiance.

The band still played top songs like Perfect Strangers, Mistreated (thanks Mark), Gates of Babylon, Smoke on the Water with as highlight a tribute to Ronnie James Dio with Catch The Rainbow. An emotional song for Doogie who did an amazing performance. After all these highlights the band closed with an encore of Highway Star and a good medley of Long Live Rock 'n Roll / Black Night.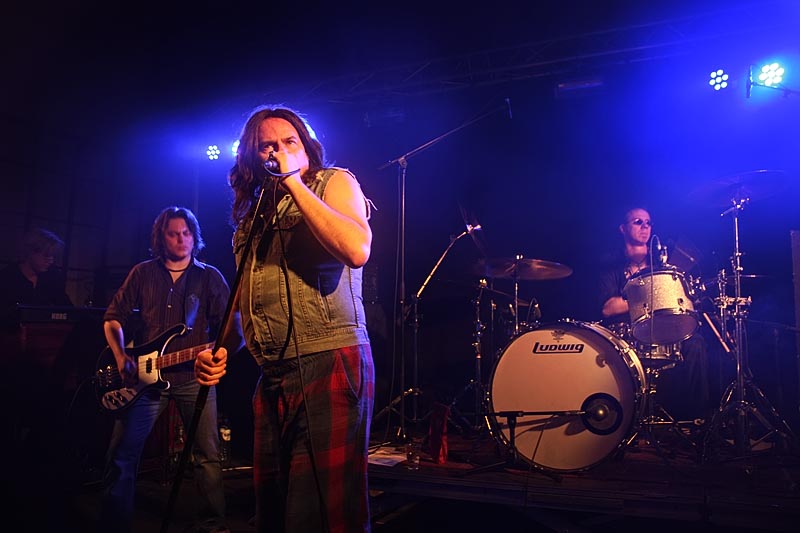 Demon's Eye already got a good reputation with artists such as Jon Lord, Ian Paice and Doogie and playing Deep Purple and Rainbow covers brilliant. They have the perfect attitude.

And for those who think that there are no good players anymore after Blackmore is wrong. Mark Zyk is such a guitar player who knows exactly how to approach Blackmore. His movements, his passion and last but not least, his guitar playing. It is only his appearance that differs from the master.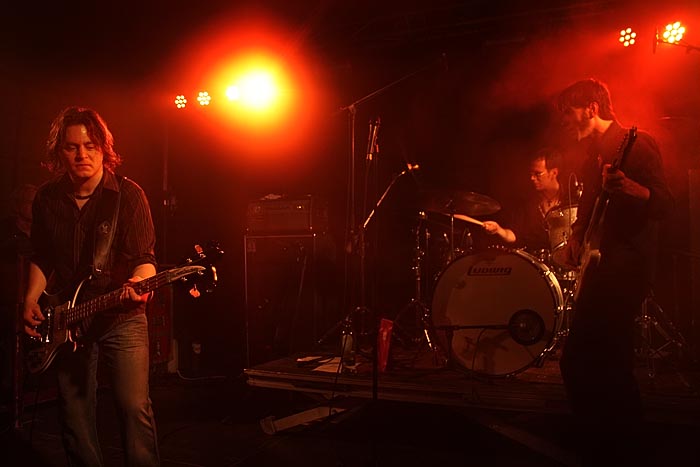 After the concert the band turned up for a meet and greet and we have talked with the band about a possible performance in the Netherlands. Because this band deserves more than just this short tour. And the same goes for the seasoned Deep Purple and Rainbow fans.

Hopefully we see Demon's Eye quickly again.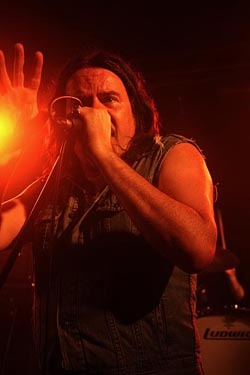 Set list:

The Unknown Stranger
Burn
Sins Of The Father
Ariel
Child In Time
Heaven Again
Gates of Babylon
Mistreated
Foolish Man
Evil Comes This Way
Lazy
Far Over The Rainbow
Perfect Strangers
Smoke On The Water
Catch The Rainbow

encore:

Highway Star
Long Live Rock 'n Roll/Black Night


Review & photos: Henk van Schijndel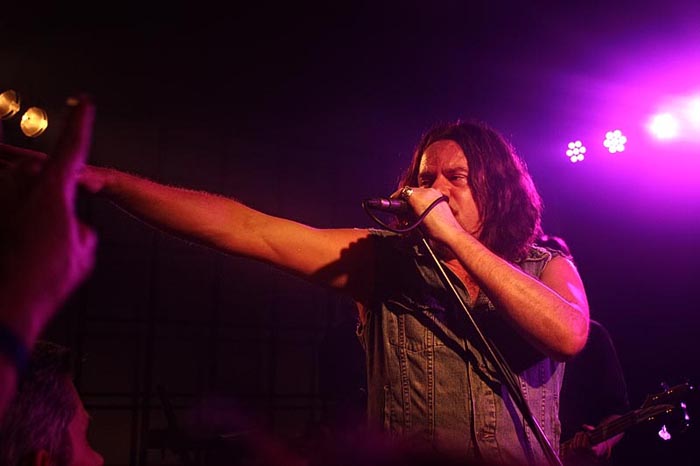 Na een rit van ruim twee uur aangekomen in een uitgestorven Genk. Slechts een paar Belgen staan bij een oude sporthal genaamd Bret. Demon's Eye is zojuist aan de soundcheck begonnen. Doordat de deur open staat kunnen we een glimp opvangen van het podium waarop Doogie zijn intro's staat te oefenen. Hij ziet ons en groet ons uitbundig.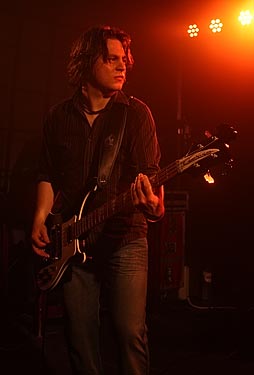 Na een korte soundcheck verlaat de band het pand en komen ze om 21.00 uur weer terug. De zaal is dan opgewarmd door een Belgische rockband die muziek uit de jaren 70 speelde zoals Rockin' all over the World, You really got me now en Radar Love.

Dan is de beurt aan Demon's Eye. Na het intro van The Unknown Stranger knalt het feest los. Doogie heeft er duidelijk zin. Vervolgens is Burn aan de beurt dat zichtbaar een favoriet is van Doogie. Daarna wordt het een mix van Deep Puple, Rainbow en hun eigen nummers. Sins of the Father, en perfecte uitvoering van Ariel en Child in Time waarbij Mark Zyk een perfecte solo speelt.

Tijdens Foolish Man viel de stroom uit en was het meteen donker. Andree Schneider wist het goed op te pakken door in het donker een solo in te zetten waar het publiek positief op reageerde. Uiteindelijk duurde het enkele minuten alvorens Lazy werd ingezet. De band zette het spetterend optreden voort alsof er niets was gebeurd in een perfecte ambiance.

De band speelde nog toppers als Perfect Strangers, Mistreated (thanks Mark), Gates of Babylon, Smoke on the Water met als hoogtepunt de hommage aan Ronnie James Dio met Catch The Rainbow. Een emotionele song voor Doogie die dit waanzinnig wist te zingen. Na al deze highlights sloot de band af met een goede toegift Highway star en een combi van Long Live Rock 'n Roll/Black Night.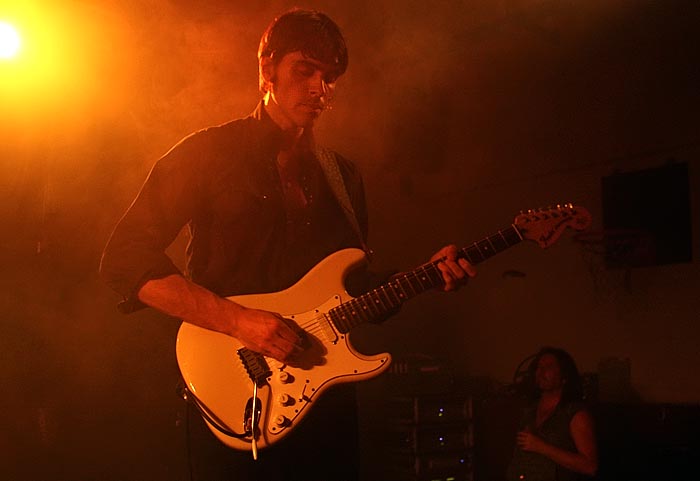 Demon's Eye heeft natuurlijk al een reputatie met bekende artiesten zoals Jon Lord, Ian Paice en Doogie en speelt brilliante Deep Purple en Rainbow covers. Ze hebben de perfecte attitude.

En voor wie denkt dat er geen goede gitaristen meer zijn na Blackmore heeft het mis. Mark Zyk is zo'n gitaarspeler die Blackmore perfect weet te benaderen. Zijn bewegingen, zijn passie en last but not least zijn gitaarspel. Het is slechts zijn uiterlijk dat verschilt van de meester.

Na afloop was de band present voor een meet en greet en we hebben daar nog met de band gesproken over een mogelijke komst naar Nederland. Want deze band verdiend meer dan slechts deze korte tour. En dat geldt ook voor de doorgewinterde Deep Purple en Rainbow fans.

Hopelijk zien we Demon's Eye snel terug.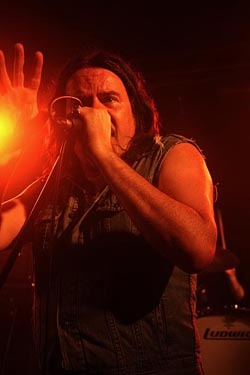 Set list:

The Unknown Stranger
Burn
Sins Of The Father
Ariel
Child In Time
Heaven Again
Gates of Babylon
Mistreated
Foolish Man
Lazy
Far Over The Rainbow
Perfect Strangers
Smoke On The Water
Catch The Rainbow

encore:

Highway Star
Long Live Rock 'n Roll/Black Night


Review & photos: Henk van Schijndel