Over The Rainbow
Piteå Dansar och Ler Festival, Piteå, Sweden - July 29, 2010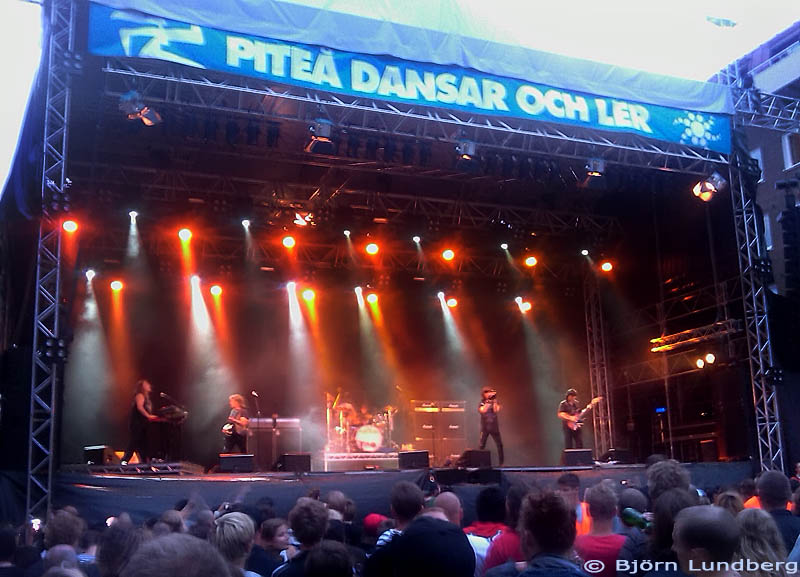 I just came back from the first day of the PDOL festival where Over The Rainbow was one of the headlining acts, a quick review.

The performance was sometimes brilliant but on the other hand sometimes not as expected, for some reason Greg Smith did not appear on the bass and the band did not seem to be 100% tight, specially not on Stargazer and Spotlight Kid.

The show lasted around 1,5 hours, there was a band coming up after OTR on this festival so the time was limited. On Stargazer the band lost track of when to go into the solo and also needed a couple of tries to end the song.

Before Man on the Silver Mountain JLT made a tribute to the late RJD, very touching. On Spotlight Kid the "new" bass player seemed lost on the solo, he did not really play at all, maybe he did not have enough time to practise? Otherwise I think it was a show that had some really good moments :-)

PS. The bassplayer looked like Bob Daisley, could it have been him? I made a couple of pictures on my cellphone, not the best quality but it's at least something.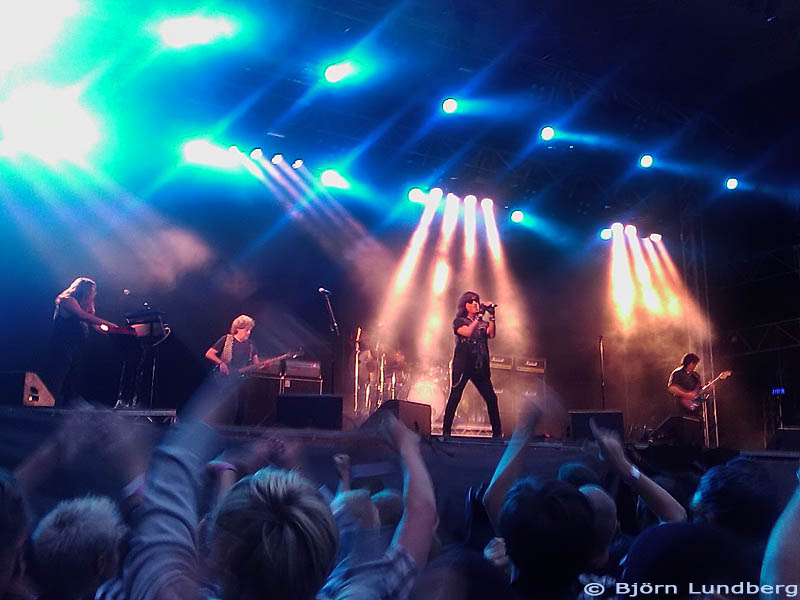 Setlist:

- Tarot Woman
- Kill The King
- Street of Dreams
- Death Alley Driver
- All Night Long
- Surrender
- Ariel
- Can't Happen Here
- Man on the Silver Mountain
- Drum Solo
- Stargazer
- Since You Been Gone
- Long Live Rock'N'Roll
- Encore: Spotlight Kid

Best regards,

Björn Lundberg,
Sweden


Additional info: Greg Smith has been replaced by Mark Clarke for the shows in Sweden (July 29th) and Finland (July 30th) due to the fact that Greg had prior commitments on the Ted Nugent tour.