Heaven And Hell

Jako Arena, Bamberg, Germany June 10, 2009



At first, I´m not really a Black Sabbath fan. Too much monsters, worms, too much Eeeeeeevil. But I have an interest in good rock music and I like the voice and radiation of Ronnie James Dio.

The crowd was full of enthusiasm and I enjoyed the concert too. A XXL version of the song Heaven and Hell was on of the most amazing titles of the evening. While Ronnie sung this, the stage seemed that was ignited.

It was a very impressive show, of course, but once again, too many monsters for me.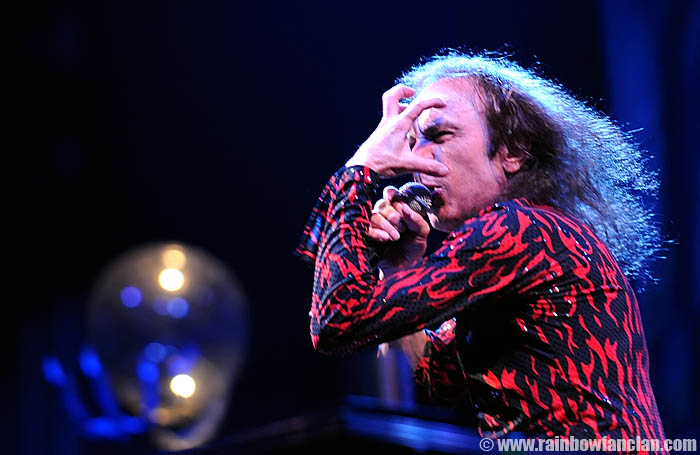 Setlist

Mob Rules
Children Of The Sea
I
Bible Black
Time Machine
Fear
Falling to the Edge of the World
Follow the Tears
Die Young
Heaven And Hell

encore:
Neon Knights

Support-act:
Tim 'Ripper' Owens
[with Simon Wright (DIO, AC/DC) in his band on drums]



Review by Ralph Grille