Don Airey

Metropolis, Munich, Germany January 20, 2009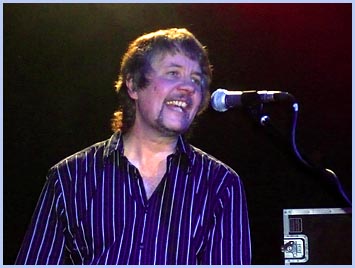 If you looking for a chance to catch heroes of rockmusic, the very cosy Metropolis in Munich is one of the best adresses in Southern Germany.

Don Airey & Band performed the new soloalbum "A Light in the Sky" - it sounded live more powerfull than on CD. Further, they played a selection of beloved songs of bands were Don was involved.

The other musicians were: Carl Sentance (voc), Clive Bunker (dr), Lawrence Cottle (bg), Rob Harris (g).

The strong nucleus of fans were very happy and enjoyed the perfect concert!

Setlist: Spotlight Kid / Bad Girl / A Light in the Sky / Pale blue Dot / Andromeda M 31 / Shooting Star / Endless Night / Rocket to the Moon / Love you too much / Ripples in the Fabric of Time / Big Crunch / Brandenburg / All Night Long / Mr. Crowley / Lost in Hollywood / Since you been gone / Parisienne Walkways / Black Night.






Review & Photos By Ralph Grille