Doogie White

Texas Necropolis, Athens, Greece December 5, 2008


A Unique Show With DOOGIE WHITE 5.12.08 Athens Greece



It came as an unexpectable and big surprise to us the announcement of the Solo live concert of Doogie White in Athens, which gave us a real pleasure because we would have the chance to meet from so close such an important artist who has a high contribution to Rock Music together with great hits and success through the years with several bands.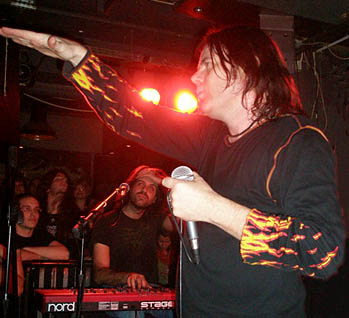 Only his collaborations with Ritchie Blackmore's Rainbow and Yngwie Malmsteen, are significant enough to be mentioned. Simple as anyone, he arrived outside the venue where all the fans had been waiting for him. We understood from the very first moment of our meeting that he is a great, pleasant and kind guy who was very willing to chat, be photographed and give us autographs.

Doogie gave the best of him, presenting many of Rainbow's songs which we all love and of course other songs from Cornerstone, Yngwie Malmsteen, Deep Purple, Empire & Iron Maiden. The concert was held in a rock club in Athens, TEXAS NECROPOLIS and it was the ideal place for this event, because smaller venues are best when you want to enjoy the concert and the musicians. The band consisted only by Greek musicians who gave their best on stage after they had rehearsed a lot in order to present the live we all enjoyed...

The selection of the tracks was another pleasant surprise to me since I've never thought that one day I would listen live to songs as "Wolf To The Moon" and "Ariel" that I adore. During our talk with Doogie he said that he really liked the feeling of our country and he promised to come back next year together with his band Cornerstone. We will surely look forward to meeting him again...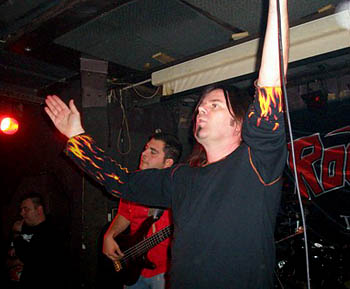 LIVE TRACKLIST:

INTRO
KILL THE KING - Rainbow
WOLF TO THE MOON - Rainbow
COLD HEARTED WOMAN - Rainbow
WHEN THE HAMMER FALLS - Cornerstone
RAZOR EATER - Yngwie Malmsteen
HUNTING HUMANS - Rainbow
THE EVIL THAT MEN DO - Iron Maiden
MISTREATED - SOLDIER OF FORTUNE - Deep Purple
RULERS OF THE WORLD - Empire
TAROT WOMAN - Rainbow
TEMPLE OF THE KING - Rainbow
GATES OF BABYLON - Rainbow
ARIEL - Rainbow
BLACK MASQUERATE - Rainbow
HALL OF THE MOUNTAN KING - Rainbow
---------------------------
STARGAZER - Rainbow
PERFECT STRANGERS - Deep Purple
BURN - Deep Purple

- The Band -
Aggelos Perlepes (ex- Mystery) - Guitar
Manos Matsos - Drums
Giorgos Lagogiannis (ex- Remember Lizzy) - Keyboards
Jimmy Sera - Bass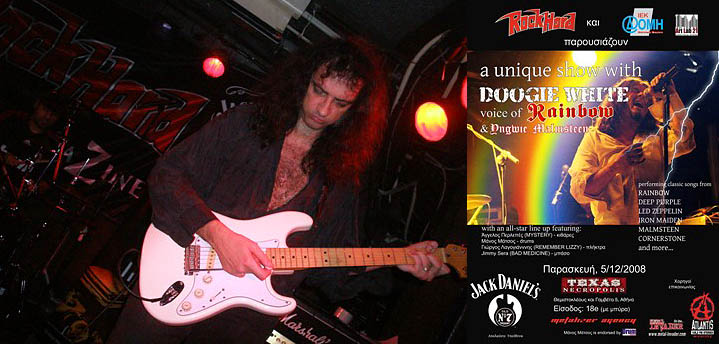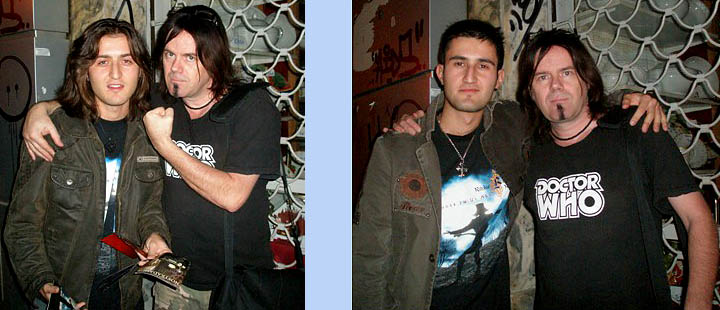 Review By Nikos & Pavlos Aidonidis - CORNERSTONE Greek fan page
Website:
http://homepages.pathfinder.gr/cornerstone
e-mail:
sir.aidonidis @ gmail.com