Classics In Rock
Ahoy Hall, Rotterdam March 23, 2007
for more photos:
click here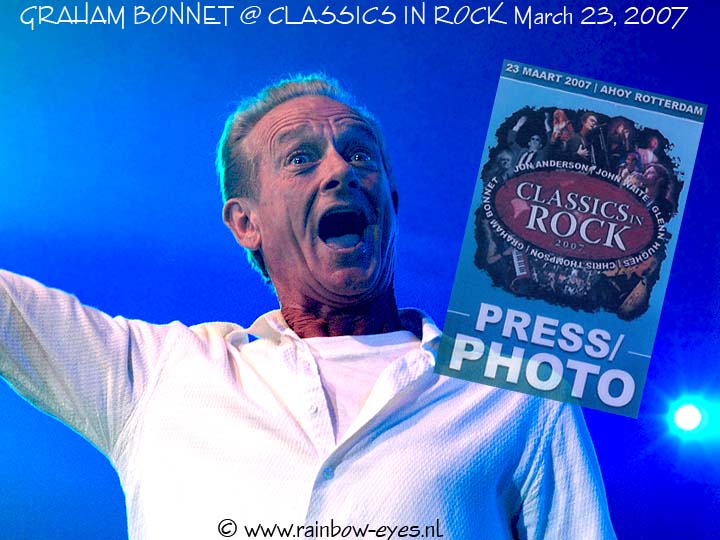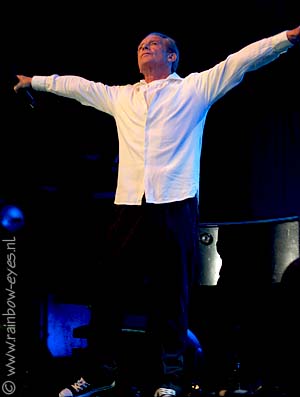 Just over 27 years Graham Bonnet played live for the last time in the Netherlands. At the time he was the new vocalist in Rainbow. They did two shows then, one in Rotterdam and one in Kerkrade. At the last one Ritchie refused to do an encore. At the one in Rotterdam Ritchie gave the band the signal to leave the stage when Graham started "Will You Still Love Me Tomorrow" and took the Mickey out of Graham.

Last night Graham was back on that very same stage. He now looks pretty aged, but don't we all. But his powerfull voice is still there. The man still screams his head off live on stage. The show started with Chris Thompson, singer of Manfred Mann's Earthband. Great singer, good showman.

The backing for a large part of the night was done by the SAS (Spike's All Star) band including Neil Murray on bass. Then Spike, who also acted as the presenter, announced a guest from L.A. The audience started to shout for Graham and even one person shouted for Cozy Powell. But first it was time for another great singer from L.A., John Waite (ex-The Babys, ex-Bad English). After that Jon Anderson did some excellent Yes songs including "I've Seen All Good People" and a solid rock version of "Owner Of A Lonely Heart".

And then it was time for Graham Bonnet. He entered the stage in his white shirt, told he just woke up, so if the audience was hearing somebody snoring it should be him. He hit it off with "God Blessed Video". Awesome heavy version of the Alcatrazz song. Graham sang the song great and almost shouted his head off. Graham asked the audience what they wanted to hear and many shouted for "Since You Been Gone". Graham joked again, said to the audience "Since You Been Wrong" but then got into the Rainbow classic after all. He told the crowd "If you wanna sing, please help a fucking old man up here". Even though he can sing this song like no other. It was so good to see him back on stage. Very impressive.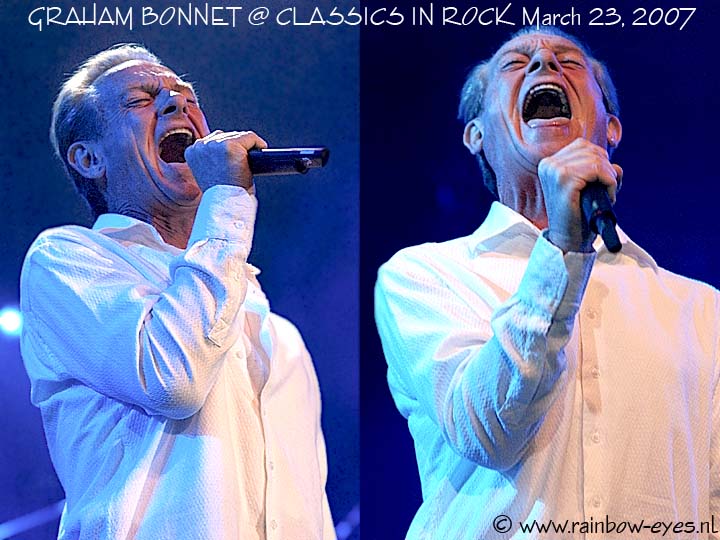 After Graham another marvellous singer with a connection to Ritchie Blackmore came on stage; Glenn Hughes, the singer/bassplayer of Deep Purple Mk III. The start with the orchestra wasn't fluent, Glenn joked, smiled and then did a fine version of Procol Harum's "A Whiter Shade Of Pale". Jeff Kollman started then "Mistreated" and Glenn sang his head off. And before the break there was one more, a steamin' version of "Burn".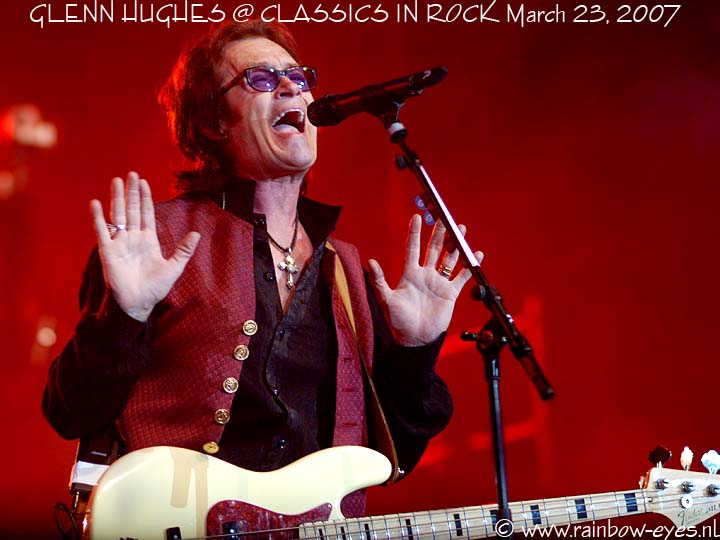 After a 15 minute break, Chris Thompson returned and did a stunning version of Led Zeppelin's "Kashmir". John Waite came back for the Babys classic track "Isn't It Time". Several Dutch artists were next, a get together called the Dutch invasion. Shocking Blue's "Venus" sung by Floor Jansen (After Forever) and Vandenberg's "Burning Heart" (by the full Vandenberg line-up minus Adrian himself) amongst others followed. Many Dutch musicians came on stage including Arjen Lucassen (Ayreon), Ted Oberg (Living Blues) and Dany Lademacher (Herman Brood & The Wild Romance).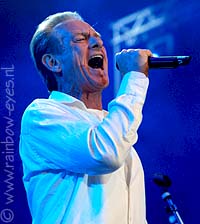 Graham Bonnet returned for the sung he handles best, Rainbow's "All Night Long". Not a very long version, no audience singing part... unfortunately. But Graham delivered the goods again. And he was smiling a lot, he definitely enjoyed himself very much. And so did we!

Glenn Hughes came back on stage for "Smoke On The Water". And there was more, a good version of Guns'n'Roses' "November Rain" with again Floor Jansen on vocals. Chris Thompson returned for the grand finale including "The Show Must Go On". At the end of the show many of tonights artists came back on stage including Graham Bonnet. He was talking and joking with John Waite and gave some of his famous screams a few times more.

The show was supposed to last for two and a half hours. In fact it took almost three and a half hours. Despite some technical problems it was a very fine night. Spike Edney announced during the show that there are plans to take this show all over Europe. If they come near a place at you, don't miss it!!

Special thanks to Bert van de Watering (New Road Media).