Joe Lynn Turner

The Chance, Poughkeepsie May 13th, 2005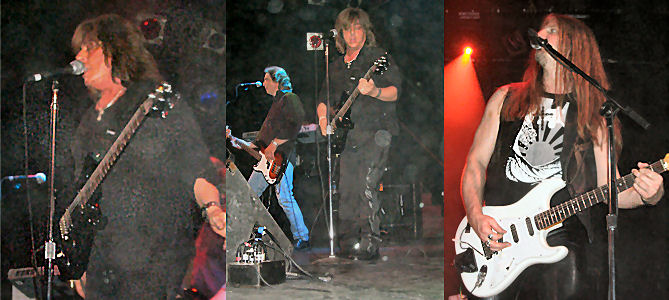 Friday the 13th turned out to be a very lucky day for me as I got to see JOE LYNN TURNER again !! I think it had been about 10 years since I had seen him.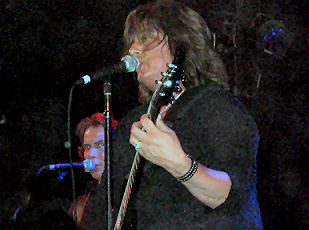 The performance @ The Chance in Poughkeepsie, NY, took me back to the glory days w/Rainbow. First time I had ever seen a club show w/Joe and it was amazing.

Joe had so much energy & his voice is as strong as ever. His delivery on Highway Star (one of the encores) was amazing. The really wonderful aspect of the show was seeing Joe play more guitar- I would say close to half the time we were treated to a double assault by Joe & Karl Cochran.

Death Alley Driver, followed by I Surrender started the rocking night out. Highway Star & Smoke On The Water ended the evening. In the middle of this tasty selection (may not be in order) Can't Happen Here, Stone Cold, Jealous Lover, Street Of Dreams. 3 Tracks from the superb Usual Suspects: Power Of Love, Devil's Door & Jacknife - then back to the classics Spotlight Kid & King Of Dreams.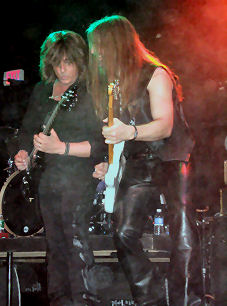 Sad to say, I could not hear the line up for the band (Sandy ex-Company of Wolves was drumming though) but all the gentlemen did wonderful jobs. Lots of jamming and groovy intros by these boys.

Joe played a glorious 1 hour 20 minutes and exited about 1:10 AM. After the show Joe had quite the line waiting to pass on their greetings. Got to meet Joe again (thank you Mark Wexler & Theresa (Joe's lovely wife). Made an old rock girl feel like she was back in the day! My husband had a most excellent time as he had never seen Joe before. Very GOOD luck night was had by all :)

Time has not changed Joe Lynn Turner - he is still one of the kindest & most gracious & talented rockers around, if anything he has gotten EVEN better!

PS
ZO2 opened - check out www.z02.com - great band and they watched the whole JLT show!! David Z played bass on The Usual Suspects CD!!!

Holly Craven