Doogie White

Tribute Albums
The Store For Music



Doogie White has been singing one or more tracks on more than a handfull of Tribute albums that are released by The Store for Music. You see more and more Tribute albums get released these days. Some tributes sounds very similar to the original, others are total different music styles like there's a Rockabilly AC/DC tribute, a death metal/grunge Black Sabbath tribute or the Blackmore's Castle tributes with a whole range of various styles. These tribute albums belong to the first category. They're close to the originals, but sometimes with a more dynamic sound. The thing that is sometimes a bit different than the originals is the vocals.

Doogie White is present on no less than 8 of these tribute albums. The Store of Music was so kind to send us 4 review copies: the tribute albums of Whitesnake, UFO, Nazareth and Yes. There's a whole range of artists that seem to be doing albums like this, because you see the same names coming back on almost every album. Most catching names are Paul Di Anno (Iron Maiden), Bernie Shaw (Uriah Heep), Nicky Moore (Mammoth/Samson), Glenn Hughes (Deep Purple/HTP), Bernie Torme (Gillan) and Billy Liesegang. And then there's on the Whitesnake tribute also non less than 4 ex-Whitesnake members with Bernie Marsden, Micky Moody, Neil Murray and Don Airey.

Ofcourse the most interesting on these tributes was to hear how Doogie copes with all these different bands and styles. Well, he just sounds excellent on all of them, marvellous on the Whitesnake and UFO songs, great on the songs of the, also Scottish, Nazareth. Even on the Yes track he's doing excellent, even though it's a very different style then all the other stuff.




WHITESNAKE - SNAKEBITES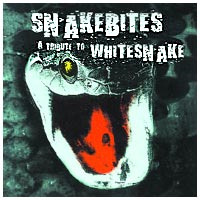 Doogie gets very close to David Coverdale on his efforts on the Whitesnake tribute, really amazing. The first track of the CD is "Crying In The Rain" and sounds exactly like the Whitesnake version. Doogie gets so close to Coverdale's amazing voice. Judgement Day is the next track featuring Doogie, this one sounds like one of the Cornerstone songs from their excellent "Arrival" album. Doogie also does some, hardly noticable, background vocals on "Ain't no love in the heart of the city".

Also Steve Grimett (Grim Reaper/Lionsheart), Bernie Shaw (Uriah Heep) although he sounds a bit different than Coverdale, Nicky Moore (Mammoth/Samson) and Steve Overland (FM) do great jobs. Instrumental it sounds excellent as well, not only ex-Snakers Bernie Marsden, Micky Moody, Neil Murray and Don Airey are present. Also guitarist Billy Liesegang and drummer Pete Jupp sound superb.






NAZARETH - ANOTHER HAIR OF THE DOG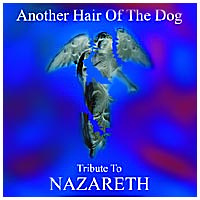 This one kicks off with another familiar name, Glenn Hughes. He does a great job like you can expect from him. The track, Piece Of My Heart, is most known for the version by Janis Joplin. Glenn does the track more than justice. Great opener! On this CD we get to hear Steve Overland, Nicky Moore & Steve Overland. All very good singers. Also on this album are Paul Di Anno (ex-Iron Maiden), sometimes tipped as a possible Rainbow vocalist, fine jobs by him on "Hair of the Dog" and "Broken Down Angel".

The first song Doogie does is "Love Hurts", Nazareth best known hitsong. Doogie sounds excellent. Rainbow did this song a few times on the 1995 tour in the encores. He sounds even better on the rockin' "This Flight Tonight". Nazareth vocalist Dan McCafferty is a fine singer with a sound of his own, but Doogie can step in his shoes without any trouble at all. Third song with Doogie is another Nazareth classic "Razamanaz". Another excellent performance by Doogie.

The musicians on this Tribute includes Pete Jupp (drums), Neil Murray (bass), Micky Moody (guitar) Bernie Torme (guitar) and Billy Liesegang (guitar).





UFO - ONLY UFO CAN ROCK ME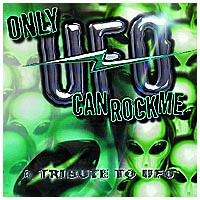 We see most of the names of the above musicians returning on this UFO tribute with the nice title "Only UFO Can Rock Me". Again we hear Steve Overland, Steve Grimmett, Bernie Shaw, Paul DiAnno and Nicky Moore besides Doogie White on vocals. And also Mick White (Samson) and Lea Hart (Fastway) sing each a song. All the great UFO classics are on this Tribute including "Doctor Doctor", "Lights Out" and "Rock Bottom".

Doogie White picks up the mike for two tracks. The opener "Long Gone" and the brilliant UFO track "Too Hot To Handle". Again a splendid job by him on this CD! Paul DiAnno brings a brilliant job on a very heavy version of "Shoot Shoot". Musically this Tribute CD really rocks as well, great guitarwork by Phil Campbell, Bernie Torme and Billy Liesegang amongst others. Pete Jupp again on drums, Bob Skeat on bass and Jem Davis on keyboards.






YES - THE REVEALING SONGS OF YES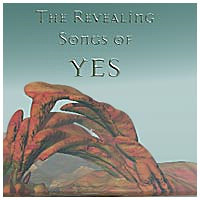 This is another cup of tea. A tribute to sympho rockers Yes. Instrumental, under supervision of Adam Wakeman and with Yes keyboardsplayer Rick Wakeman as special guest, again excellent, but to step in the shoes of Yes singer Jon Anderson is another cup of tea. Jon has a very recognizable warm voice and most of the singers stay too far away from him.

There are some fine songs out of the Yes repertoire including Roundabout, Going For The One, Owner Of A Lonely Heart and Wonderous Stories. But there's also the rare "America" which is more famous of the performances by Keith Emerson in both The Nice & Emerson, Lake and Palmer. Great song by the way, but a bit out of place on a Yes tribute.

Doogie White is also on this tribute present. On the last song of this CD "Awaken". Whereas he is like a fish in the water on the Whitesnake, Nazareth and UFO tributes, you might raise your eyebrows now. What is Doogie doing on a Yes tribute? Well, damn fine I must say. It's almost unbelievable but also here he's delivering an excellent job. It takes 4 minutes before the vocals kicks in here, but then we get to hear a very symphonical Doogie for the next minute of two.

Other vocals are done by Eddie Hardin and Judy Tzuke (both of Roger Glover's Buttfly Ball fame), Chrissy Hammond & Damian Wilson (Arjen Lucassen Star One). The Roger Dean lookalike Yes cover is nicely done in the Yes style, the design is by Chris White.


Conclusion: These tributes albums are a real pleasure. There are always people who can't stand Tributes. Well, they also won't get enthusiastic about these ones. If you're more open minded and like a good collection of best songs of the above bands, sung by a wide variety of very good singers and recorded with a modern sound without doing damage to the original versions, then you're in for a treat.


The CD's can be ordered online from The Store of Music.