Rainbow Tribute Albums
SUPER ROCK SUMMIT
RAINBOW EYES
POLYDOR POCH-1795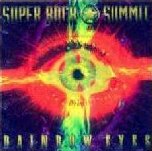 MAN ON THE SILVER MOUNTAIN

TAROT WOMAN

I SURRENDER

DO YOU CLOSE YOUR EYES

EYES OF THE WORLD

MAYBE NEXT TIME (INSTRUMENTAL)

SENSITVE TO LIGHT

SPOTLIGHT KID

CAN'T HAPPEN HERE

STONE COLD

DEATH ALLEY DRIVER

STREET OF DREAMS

STILL I'M SAD (INSTRUMENTAL)

RAINBOW EYES (INSTRUMENTAL)

RAINBOW EYES by Super Rock Summit II

Japanese release featuring Japanese rocker's covering classic Rainbow tunes, including Lazy's Hironobu Kageyama, Minoru Niihara (ex-Loudness, Sly), Atsushi Yokozeki, Shi-Ja and Keiko Terada (ex-Show Ya).

Volume 2 from the series produced by Munataka Higuchi, a super drummer. This volume is a tribute to Rainbow. Awesome guest performers include Funky Sueyoshi, Hatake, Keiko Terada, LEVIN (La'cryma Christi), SHUSE (La'cryma Christi), Maya (Luna Sea) and others (31 artists in total).

Volume 1 is a Led Zeppelin Tribute.

Releasedate 30 June 1999


OK, I just got this CD called SUPER ROCK SUMMIT - RAINBOW EYES. This is a Tribute to Rainbow. Now I have the Catch the Rainbow CD and I think that it is great, but this CD - Wow, what a song selection. This is a tribute by Japanese artists, who's vocals sometimes miss the mark, but whose music is PERFECT --- and I mean PERECT. Here goes my review, track by track:

MOTSM - starts out really strange, with a whispered opening verse, but just as soon as you think oh no what have I bought --- BLAM. This is the BEST cover version of MOTSM I have heard. Vocally, it is the best track, and music wise it is the only version that I have heard in the slow tempo of the original. Don't worry it is VERY heavy. I think the slow nature makes it sound heavier, but what a fantastic version.

TAROT WOMAN - Worth the price of the CD. Unreal musicianship and performance. EXACT duplicate of the original, but... I wish the guy who sung MOTSM sang this one. The vocals almost ruin the song, but after a few listens he sounds OK, sort of like how an OK girl looks great after a few beers. Just the same, the music, especially the keyboard intro is awesome!!!

I SURRENDER - Good version, heard better. Nothing stands out here, never really got into the song to begin with. After the first 2 songs this is a let down.

DO YOU CLOSE YOUR EYES - EXCELLENT!!!! I thought what a great song to do, and it is performed perfectly again. Good vocal and music. Really heavy and not sped up - done at its original pace.

EYES OF THE WORLD - OK version of an excellent song. A better version is on the Niji Denitsu tribute. Nothing stands out here, but it is a solid cut!!

MAYBE NEXT TIME - Cool…sounds like Ritchie. Done very well.

SENSITIVE TO LIGHT - EXCELLENT - Oh man I love the Dio era stuff on this CD. A very heavy perfectly done version again. I have no idea who does these songs (names are in Japanese) but they play the Dio stuff with such respect and passion. Great track selection too... now all I need to hear is a version of THE SHED!!!!

SPOTLIGHT KID - OK, better than the original. I am serious. This is heavier and technically, played better than any version, including the original. Why NO Rainbow keyboard player ever played the keyboard solo like this is unbeknownst to me. All the live versions I have heard just sounds terrible (keyboard part that is). The intro is executed perfectly as well... wish Ritchie would have played it live with the original intro. I usually listen to this twice in a row!!! Good solid vox.

CAN'T HAPPEN HERE - Yuck!!! I hate this song too. Sounds like a woman singing... no offense, but a female voice does not cut it on a Rainbow song or on the Dio tribute either (Doro). SKIP!!!!

STONE COLD - I always liked this song. Don't know why, but I always have, and since everyone ships this on tributes it was nice to hear. Done really well and true to the original, but is the worst sounding (production wise) on the CD. Sounds very "tinny."

DEATH ALLEY DRIVER - YEAH!!!!! Excellent!! Finally someone does it…Whoa hooo!! GREAT and FAST!!!

STREET OF DREAMS - Good version, but nothing stands out.

STILL I'M SAD - Instrumental version. True to the Rainbow original, but has a drum solo that is king of boring.

Rainbow Eyes - INSTRUMENTAL - why bother with no lyrics.

All in all an 8/10. Like I said, Tarot Woman and MOTSM make the CD for me. Spotlight Kid is the best version going, and the rarely covered Dio era material make it essential for anyone who loves Dio/Rainbow.

Can be purchased at Lost Horizons. Japanese only and pricy. If anyone can read Japanese and has this CD, I'd love to find out who all the performers are and from what bands they are from.

E5150TC




SUPER ROCK SUMMIT
COZY POWELL FOREVER TOUR LIVE IN TOKYO
AYERS INC. AYCA-1006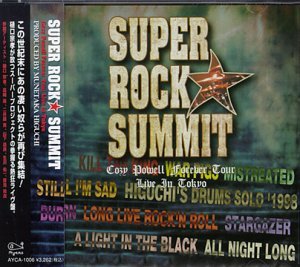 KILL THE KING

WAR PIGS

MISTREATED STILL I'M SAD

HIGUCHI'S DRUMS SOLO 1998

BURN

LONG LIVE ROCK'N'ROLL STARGAZER A LIGHT IN THE BLACK ALL NIGHT LONG

Japanese-only release featuring the highlights of a sole tribute concert to the late great rock drummer by Japan's top names in hard rock & metal: Akira Takasaki (guitar), Masayoshi Yamashita (bass), Minoru Niihara (vocal), Munetaka Higuchi (drums), Yuichi Ikusawa (vocal), Rei Atsumi (keyboard), Keiko Terada (guest vocal), Hideki Samejima (guest bass).

Includes covers of Rainbow and Black Sabbath tracks. The full title is 'Super Rock Summit - Cozy Powell Forever Tour Live In Tokyo'. Produced by Munetaka Higuchi. Recorded at On Air East November 16, 1998. A 1999 Ayers release.




REST IN PEACE - THANKS TO COZY
Cozy Powell Tribute Album
Victor Entertainment Inc. VICP-60487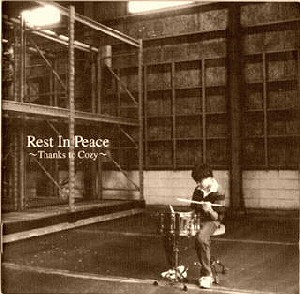 KILL THE KING

SLIDE IT IN

KILLER

HEADLESS CROSS

GATES OF BABYLON

DEFINITELY MAYBE

STARGAZER

ON AND ON

EL SID

OUVERTURE SOLONNELLE "1812"

THE MESSIAH WILL COME AGAIN

Japanese musicians including drummer Hirotsugu Homma who wrote on his website: "April 5, 1998 will be a day that I will always remember. My favorite drummer Cozy Powell was killed in a car accident. When I heard the news I was so sad that I started to cry. I called up Naoto immediately and started to make plans for a tribute album in Cozy's honor. It was great to see how many people Cozy's playing had touched because everybody was into it. The album was called "Rest In Peace/Thanks To Cozy", it was released in September on Victor Entertainment 1998" (Japanese-only release).




COZY POWELL FOREVER
Cozy Powell Tribute Album
Phantom EAR-001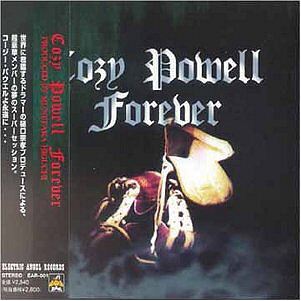 STARGAZER

OVER THE TOP

LOST IN HOLLYWOOD

THE SCORE

KILL THE KING

THEME ONE

ICE CREAM CAKES

ALL NIGHT LONG SINCE YOU BEEN GONE

SLIDE IT IN

ARMED AND READY

THE LONER

Japanese-only release 1998. A tribute to consumate drummer Cozy Powell, who has played in some of the most influencial bands in the history of rock. It's an interesting tribute in that most of the musicians are made up of Loudness or Sly members. With the exception of bassist Tony Franklin and drummer Carmine Appice, most of the musicians are Japanese as well. The musicianship on this album is awesome! Musicians include Minuro Niihara (Loudness/Sly) vocal style, I found it odd hearing him sing such classics as "Stargazer" and "Kill the King".

Sly drummer Munetaka Higuchi pulls off a nice drum solo at the end of "Over the Top." The guitar work througout the disc is striking as well. Both Shinihiro Ishihara (Sly) and Akira Takasaki (Loudness) pull off some shredding guitar solos. The tracks being covered were originally recorded by an number of different artists including Emerson, Lake and Powell, Rainbow, Micheal Schenker Group, Jeff Beck and Whitesnake.




SOUL BOUND
Dedicated to Cozy Powell
King Records KICS-1076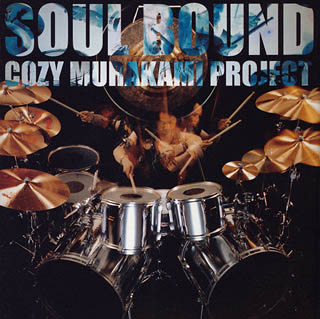 Tarot Woman

The Law Maker

Slide It In

On And On

The Score

Danger Zone

Love Ain't No Stranger

Got The Feeling

Lady Of The Lake

Resurrection

Looking For Love

Sunset

An album dedicated to drummer Cozy Powell. Includes covers of Rainbow and Whitesnake songs, and more. Featured artists include Katsutoshi 'Cozy' Murakami (ex-Blindman), Takenori Shimoyama, Norifumi Shima, Naoto Shibata (Anthem) and members of Dead End, Sixride, Blindman, Marino and Onmyo-Za. Release Date: April 7, 2004




HOLY DIO
DIO TRIBUTE
Europe: CENTURY ME (SPV) - US: CENTURY MEDIA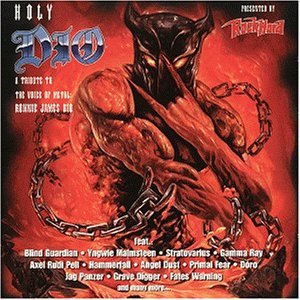 Don't Talk To Strangers - Blind Guardian

KILL THE KING

- Primal Fear

Egypt - Doro

Children Of The Sea - Jag Panzer

Sign Of The Southern Cross - Fates Warning

RAINBOW EYES

- Catch The Rainbow

LONG LIVE ROCK'N'ROLL

- Gamma Ray

Country Girl - Swino/Tagtgren

GATES OF BABYLON

- Yngwie Malmsteen

We Rock - Grave Digger

MAN ON THE SILVER MOUNTAIN

- Hammerfall

Holy Diver - Holy Mother

KILL THE KING

- Stratovarious

STILL I'M SAD

- Axel Rudi Pell

Heaven And Hell - Enola Gay

Neon Knights - Steel Prophet

Shame On The Night - Solitude Aeturnus

The Last In Line - Destiny's End

TEMPLE OF THE KING

- Angel Dust

Double disc tribute to the former vocalist for Elf, Rainbow & Black Sabbath. Contains covers of 19 of the best known musical incantations he conjured up with those three groups, as well as his own melodic spells, as interpreted by many of the world's greatest metal and dark metal acts. Double slimline jewel case. 1999 Release.


This double–disc set from Century Media is, in my opinion, one of the finest tribute albums to come down the pipe. These are real cover versions by real metal bands who love Dio just like you and I. Consequently, you won't find any modern versions of these Dio classics, just 19 flat–out rockers and awesome ballads that stay true to the spirit of the originals.

With so many great bands on this tribute, it's hard for me to pick favorites, but a few tracks manage to rise above the others. Blind Guardian, Primal Fear, Gamma Ray, Hammerfall, and Stratovarius all deliver strong power–metal renditions, much as you'd expect.

I particularly enjoy Hammerfall's "Man On The Silver Mountain," since that's one of my all–time favorite Dio tracks. Fates Warning delivers an awesome version of "Sign Of The Southern Cross" off Black Sabbath's "Mob Rules," and Grave Digger's "We Rock" is even more jacked than the original.

But if I had to pick a favorite, I just might choose Solitude Aeturnus' spellbinding treatment of "Shame On The Night" from Dio's classic "Holy Diver" disc. I'd never heard this band before, but after hearing this track I'm gonna have to grab some of their stuff.

Also of note is Doro's beautiful "Egypt (The Chains Are On)," which just completely rules. If anyone on this album has a voice to rival Dio's, it's Doro.

Also of note are the fantastic liner notes. Each song features a few sentences from the artist, explaining their love for Dio and why they picked this particular track. All in all, "Holy Dio" is a phenomenal tribute disc that all Dio fans should listen to.

Joel Ansier, Open Up And Say





MAGIC
A TRIBUTE TO DIO
Magic Circle Music 2010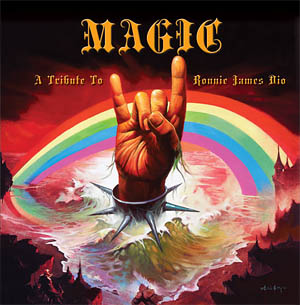 Manowar - Heaven And Hell

HolyHell - Holy Diver (Live in Norway)

Metalforce - The Last In Line

Magic Circle All Star Band -

Long Live Rock 'n' Roll

Awaken - I Speed At Night

Crosswind -

A Light In The Black

Dean Cascione - Never More

Feinstein - Far Beyond

Harlet - Straight Through The Heart

Jack Starr's Burning Starr -

Catch The Rainbow



MANOWAR and Magic Circle Entertainment have decided to honor one of metal's greatest legends with "Magic - A Tribute to Ronnie James Dio", a new CD featuring Magic Circle Music artists and friends performing some of Dio's most inspired work.

"Magic - A Tribute to Ronnie James Dio" is especially poignant because Dio hails from the same fertile upstate New York soil as MANOWAR.

"Heavy metal has lost a great artist and a true gentleman," says MANOWAR bassist Joey DeMaio. "I had the privilege of being his friend and, along with other friends and admirers, we wish to honor him."

MANOWAR contributes a powerful rendition of the BLACK SABBATH song "Heaven And Hell". JACK STARR'S BURNING STARR and the MAGIC CIRCLE ALL STAR BAND (with Shmoulik Avigal and Joe Stump) contribute the classics "Catch The Rainbow" and "Long Live Rock 'n' Roll" and Ronnie's cousin and former ELF guitarist David "Rock" Feinstein delivers a song inspired and written for Dio titled "Far Beyond". The album is rounded out by several tenacious, up-and-coming bands, such as female-fronted HOLYHELL, featuring the voice of Maria Breon (called by many "the female Dio") as well as METALFORCE, AWAKEN and CROSSWIND, all of whom embrace Dio's legacy in their own inspired interpretations of his songs on "Magic".

In tribute to Dio's legacy, famous fantasy painter and illustrator Ken Kelly, the man behind many of heavy metal's most classic album covers (including some by MANOWAR) has reworked his iconic RAINBOW "Rising" artwork for "Magic".

"Magic - A Tribute to Ronnie James Dio" is from the hearts of these musicians. It is not only their privilege, but also their duty, to honor Ronnie by singing his praises while singing his songs.

"Magic - A Tribute To Ronnie James Dio" has been released in 2010 on Magic Circle Music's online store Kingdom of Steel on June 18, in Germany on July 16, in the U.S. and Canada on July 20 and further international territories in the forthcoming weeks.