Wishing Well
Chasing Rainbows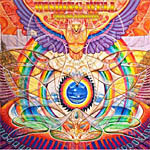 Tracks:

1. Chasing Rainbows
2. Science Fiction
3. Hippie Heart Gypsy Soul
4. Sacrifice
5. Luck is Blind
6. I'll Never Let You Go
7. Sands Of Time
8. Holy Mountain
9. Fire In My Soul

Line up:

Anssi Korkiakoski - guitars
Rip Radioactive - drums
Richard Becker - bass
Peter James Goodman - vocals

Guest musician:

Graham Bonnet - vocals (track 3)

Record Label / Year of Release:

Inverse Records 2016

Notes:

Wishing Well are a hard rock band hailing from Helsinki Finland. 'Hippie Heart Gypsy Soul' is the first single taken from the 'Chasing Rainbows' debut album to be released on 5th of February via Inverse Records. For the single the band joined forces with legendary hard rock vocalist Graham Bonnet (Rainbow, Michael Schenker Group, Alcatrazz) and came up with a catchy and melodic hard rock song.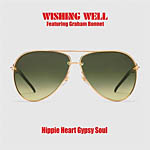 "We wanted something extra to boost the album and when we wrote 'Hippie' we instantly realized that Graham would be a perfect vocalist for the song in many ways. I'm a lifelong fan of Graham myself and it's fantastic that we made it at the end of the day. Pete (vocalist Peter James Goodman) had no problem with it since he's a big fan too! I'm proud and pleased with the result and it's just amazing that at 68 he's still delivering the goods" says Anssi Korkiakoski, the song writer and guitar player of Wishing Well.