J21
Yellow Mind : Blue Mind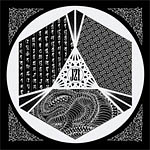 Tracks:

1. Within The Space of 7 Breaths
2. Truth Behind the Veil
3. Earth Spiritual Surgery
4. Felicidad
5. On The Shores of the Cosmic Ocean
6. Edge of Now
7. Yellow Mind:Blue Mind

Line up:

J21 - Guitar
Trey Gunn - Guitar, Bass
Alejandro Jadorowsky - Vocals
Graham Bonnet - Vocals (on track 2 and 6)
Geoff Tyson - Bass, Guitar, Sitar, Synthesizer
Jondix - Sitar
Ed Mann - Percussion

Record Label / Year of Release:

Voiceprint 2009

Notes:

2009 debut solo album from the Spanish guitarist. To date, J21 has recorded with many great artists including Arthur Barrow (Zappa, The Doors), Ed Mann (Zappa), Graham Bonnet (Rainbow, MSG, Alcatrazz), Trey Gunn (King Crimson), Geoff Tyson (T-Ride, Snake River Conspiracy) and many others.