Ronnie Romero

Interview with Rafabasa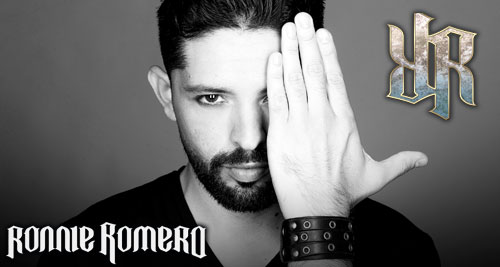 Hi Ronnie, when I was writing the headline for this interview; "Ronnie Romero, new RAINBOW Singer", I was thrilled. Unbelievable, but real. Justice sometimes happens in this world, also in the rock world, and you truly deserve this spot as a singer along the great master Ritchie Blackmore in his new Rainbow-Formation for 2016, which so far, have announced two shows in Germany and another one in England. Anyway, though I told you the night the announcement was official, my most sincere congratulations my friend. You are the greatest!!!

Ronnie: Thank you Rafa. Thanks to everyone that showed me their support on this last days.

Before we start, thank you so much for giving us the opportunity to make this interview. I know that a lot of different media have contacted with you. What was the first time that you realized that you had a chance to sing with RAINBOW? When and how were the first contacts with Ritchie and his management?

Ronnie: That's true, these last days has been crazy for me and for everyone that surrounds me.

I don´t know for how long they had me on their list, but they contacted me some months ago, at the beginning of summer, to tell me about a chance for an audition. I deeply remember that "day one" and that first "hi", being doing your daily activities and receiving an email from Ritchie Blackmore himself is quite hard to imagine, still after a few days days, even weeks (laughs).

Why do you think that Ritchie has chosen Ronnie Romero as his new singer? Ritchie himself revealed last September that he had a vocalist who is a cross between Ronnie James Dio and Freddie Mercury. Of course he was talking about you.

Ronnie: You should ask him probably, I just think about how lucky I feel, not just to get the gig, but how the hell they found me! Having so many good singers worldwide. From the first contact I just tried to give my best to get it, I always believed in myself and with the support of my family and close friends, even more.

About his words I just can be thankful, he put the bar quite high with his description (laughs). But I´m also glad with his confidence on me to this huge task.

As far as I am concerned, you have already met Ritchie. How was your first meeting?

Ronnie: Yes, I had the pleasure to meet them. The trip was an experience, I couldn´t believe that I was with them sitting at the same table and chatting about a thousand things, musical or not. The fact to meet him is incredible, everything that comes now, is a gift.

The first meeting was like I expected it to be, we chatted, a lot of laughs, anecdotes and some music too.

What happened when you met? You jammed? Did he tell why you have been "the chosen one"? Which is the thing he liked most about you as a singer?

Ronnie: We had a long chat, we spoke about a lot of things, personal stuff, musical things, his story and experiences, it was so hard to avoid being a fan (laughs). We were playing a few songs together, a little bit of everything.

I think he enjoyed the fact that I knew all the songs, not difficult because Purple and Rainbow music is in my blood since my childhood, and, as he said,: be a "normal guy".




How is Ritchie personally? How is his behavior with you?

Ronnie: Very nice, they treated me quite well since the beginning.

I guess that you can't reveal the set for the live shows, but I am going to ask you about some songs that maybe you are considering to play. Which are the songs Ritchie liked to choose you as his vocalist?

Ronnie: Ritchie loved my version of "Who wants to live forever" from Queen.

I am going to ask in a different way, you have an in depth knowledge of Ritchie's career with PURPLE and RAINBOW and I am sure that you have your personal favorites. Which songs would you like to sing the most? Which are your favorite songs and albums of PURPLE and RAINBOW?

Ronnie: Basically, all and every one, if it was for me, we could make a 5 hours show (laughts), people in Spain probably saw it with the Armando de Castro tribute, that shows were quite long, playing all Rainbow records. Personally I like all of them, records and singers, from Purple times I love the Gillan era with Machine Head, and Burn album.

I know you are a quiet person, and also responsible, serious and very professional, but, to meet Ritchie and sing with him, has to be very exciting, to defrost the coldest iceberg. Did you feel that way?

Ronnie: Well, in fact, I wasn´t so nervous as I expected to be, I use to be quite tempered and that occasion wasn´t any different. Again, I had to control my fan side, but otherwise, it was quite good, basically, I told you before, Ritchie is a very kind person and to chat with him is a really pleasant thing.

It's very likely that soon you will have meetings to work for the rehearsals and play and work together with STRATOVARIUS' keyboard player Jens Johansson, BLACKMORE'S NIGHT's drummer David Keith and the bassist Bob Nouveau.

Ronnie: Of course, at this point, things are being prepared into detail.

How do you think the first time on stage with Ritchie before thousands of people will be?

Ronnie: I´m sure that will be amazing, but actually, I don't want to think about it, I prefer to live day by day, take every opportunity and moment, to grow up and learn. From people on this first week since the announcement I just received love and support from everywhere worldwide. Rainbows fans are really loyal to the name and to Ritchie, so I only want to enjoy, not just the shows, but the whole process. Sometimes I feel like I am a representative of all worldwide Rainbow fans, inside of the band, because I´ve always been one of them.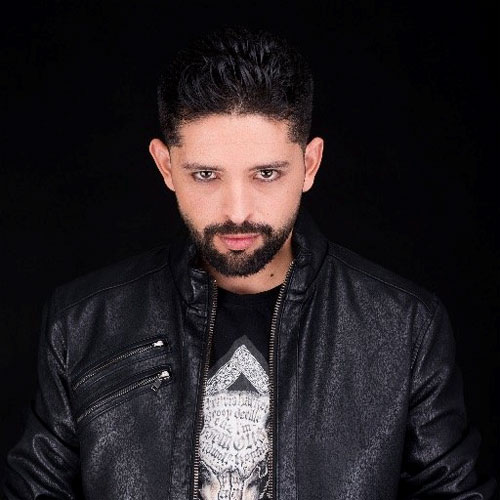 It's clear that you have a very, very big responsibility replacing some of the big ones; Ronnie James Dio, Ian Gillan, David Coverdale, Graham Bonnet, Joe Lynn Turner... Can you sleep at night thinking about it?

Ronnie: Well (laughts) they all are rock legends, with a long career and prestige, Dio, Bonnet, Turner, Coverdale, Doogie White, Ian Gillan, are artists that I admire, and they will be my idols forever, in fact, some of them have already written me, to send me their congrats and best wishes. I will do my best, but I´m not here trying to replace anyone and, of course, not to be compared with anyone.

It's a dream come true my friend!

Ronnie: Of course, if anyone told me 15 years ago when I was in a rehearsal room in Chile singing Strange Kind Of Woman.

Ritchie told last September that it's very likely that the shows will be recorded for a future release. Do you know anything about it?

Ronnie: I think so, and I really hope that it can be edited to have a great memory of all of this. There will be a lot of experiences from nowon for me, so it would be nice to keep them forever with a document like this.

Do you think that there will be more shows in the future?

Ronnie: I just know that there will be 3 shows in 2016. Of course I hope that we will do some more!


Rafabasa - 16th November 2015