JOE LYNN TURNER

Classic Trax

Stories behind classic albums by the starz that made them!
This month's feature is Rainbow's Straight Between The Eyes by lead vocalist Joe Lynn Turner.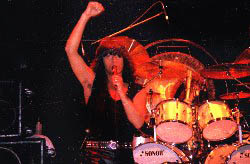 Q) Who came up with the idea for the cover?

A) The record label hired a graphic design company to do the artwork. While the band or management usually approves the final cover art used, the artist does not always come up with the initial idea.

Q) Did you believe that this album would make you a Rock Star?

A) A rock is an inanimate object and star is a ball of gas. I never thought of becoming a rock star. I was in it for the music.

Q) What do you most remember about being in the studio recording this album?

A) "Straight Between The Eyes" was the result of a memorable recording session in Montreal's Le Studio --- both in the control room and behind-the-scenes! The Le Studio environment made an impact on me right away. The Police had just finished their "Ghost In The Machine" album, there. The environment was also notable...with a beautiful "band house" on the property...maids, fine amenities, beautiful surroundings including a frozen lake where the band enjoyed scenic inspiration and played hockey. I remember one night when me and Roger Glover were a little "over" confident. Roger and I decided that it would be a great night to take a walk on the frozen lake. After getting almost halfway across we started to hear the 'crack crack' of the ice below us. Luckily we laid down, and started crawling back to the shore. We were lucky we didn't fall in the lake!" It's a little known fact but the wintery world surrounding Le Studio helped set the mood for the recording of "Stone Cold." As I was laying down my vocal tracks, there was a blizzard outside. Overall, it was a great environment to record in.




Track By Track Analysis



Death Alley Driver
The song is based in reality. In New Jersey, there is a stretch of highway where routes 1 and 9 come together. It was a popular "drug run." The song is about people such as dealers, those who abuse drugs or anyone who is on the way to killing themselves or others and not seeing the stop sign.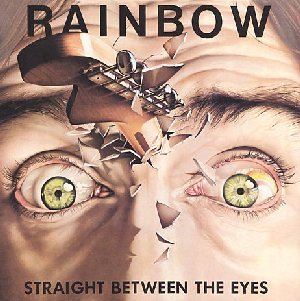 Stone Cold
The original title of the song came from a conversation I had with Glover, earlier. Roger had talked about his "Ex" who had "left him stone cold." My reaction? "GREAT song title!" And, I went on to write it after that. A big hit, always a crowd pleaser, lends itself to both an electric and acoustic situation. I still enjoy singing it to this day.

Bring On The Night
Roger wanted to call it Dreamchaser. Very cool track.

Tite Squeeze
This track is about the sensual side of a relationship.

Tearin' Out My Heart
It is your typical lost love ballad.

Power
It's a bit of a philosophical anthem relating that someone only has as much power as one is willing to give them.

Miss Mistreated
It is about the question that many couples ask themselves when they break up...who has REALLY hurt who?

Rock Fever
A concert song written for live performance about being a typical rock and roller and living for the music.

Eyes Of Fire
A girl named Erica inspired it. I saw Erica in a Montreal bar. I remember her looking at me through a mirror. After we talked, I thought she had "eyes of fire"---that bewitching sort of "siren" type look. That meeting inspired the lyrics and mood of the song.


Q) How do you feel about this album now some 20 years later?

A) It's a great record and it has stood the test of time.

Q) Where does this album rate in the JLT catolog?

A) I do not rate my own albums. After I get the dust off it, SBTE rates alongside of everything not in front or in back. One of my favorite albums. All my albums are like my children. I love them all for different reasons.

Classic Rock Revisited, February 2003