Avi Rosenfeld

"We all still wanna play like Ritchie Blackmore"

Rainbow Fanclan Exclusive Interview



Avi Rosenfeld is a guitarplayer from Israel. He wrote us and told that he grew up with Deep Purple, Rainbow, Uriah Heep ... and slowly these sounds kinda felt good in his ears. Since then he became addicted to this kind of music, and these bands are still his favorites until this day. He began playing guitar at the age of 13 and played in a few bands along the years. Songwriting was always his passion, he had influences by lots of different musical styles, but always had the root of Classic Rock as his starting point.

He is collaborating with musicians from all over the world, playing his own original music, and recorded more than 25 albums together with them, plus there are a few more that aren't published yet. The good news is they all are available for free download and streaming at his official site.

The latest one, "Very Heepy, Very Purple V" is his fifth tribute to the bands he grew up listening to and that had the biggest influence on his music, Uriah Heep and Deep Purple. Just give them a listen and discover this talented young guitarplayer from Israel. We spoke with Avi about his music and albums.

How's the music scene in general over there in Israel? Are there many hardrock and metal bands in the scene over there?

There are many great rock bands in Israel, Hard Rock bands like "Stella Maris" that has 70's influences, "Metal Scent" with its 80's metal sound.... Check out "The Paz Band" if you want to great new amazing rock'n'roll that kinda reminds the best of Aerosmith and Guns And Roses. "Orphaned Land" are very famous in the Metal world.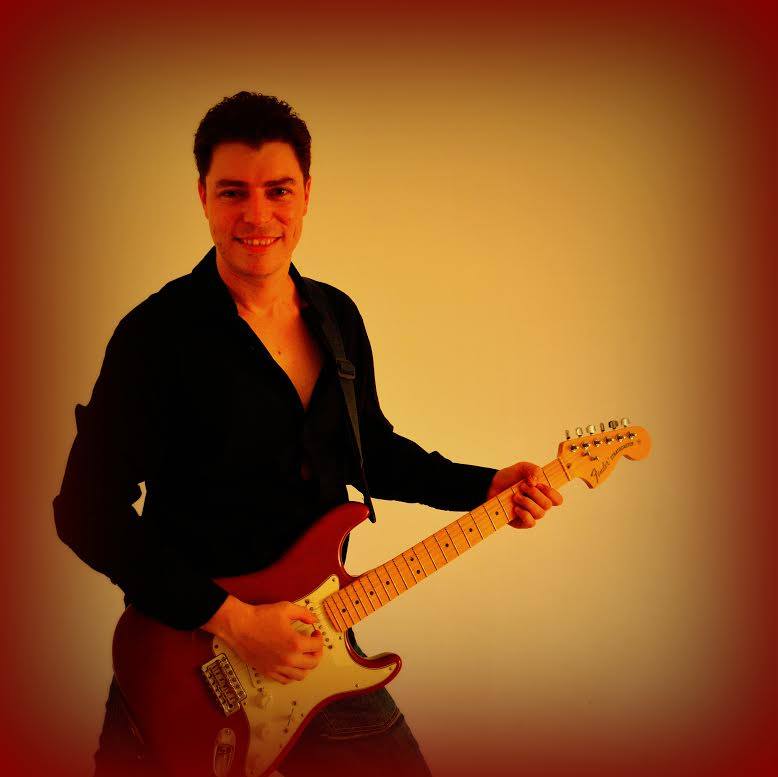 There are rock guitar heroes like Erez Netz, Nick Miller, Dror Yakar. And younger amazing rock guitar talents like Tom Shapira, Guy Eliyahu that plays amazing neoclassical metal style. And many more. There are great talents in Israel.

How did you start your musical career?

My oldest memory of musical influence was the movie "The Wall" by Pink Floyd. It kinda showed me the way into the world of music. Guns and Roses were rocking on MTV, Slash was posing with his cool guitar. As kids it had an impact on us and we were walking around with guitars even without knowing how to play a single chord. But only when I began to play a closer attention of the music that was played by my dad at home, then I was hooked. The music was by the band Deep Purple. That was the reason I wanted to play guitar and that was the motivation to write songs.

What are your favorite bands? There are too many of them, but I have to say Deep Purple and Uriah Heep are the all time favorites. Any album with Ritchie Blackmore before Blackmore's Night is a favorite. Any album with Dio is a favorite ... Early Yngwie, Early Queen, Early Scorpions with Uli Roth, all are legends.

I was pretty amazed when I was checking your website and found out you recorded so many albums already. Please tell us about it.

And there are many more?? Just kiddin', I love melodies and I love recording them. I'm very lucky to work with very nice people that help me turn them into actual songs. Don't get me wrong, that's a lot of work. Sometimes its not easy to get the right melody and lyrics that will sit nicely on top of it, and sometimes recording a song might take many month and even years, but I usually try to keep the root melody and feel of a song the same as I initially it was written.

You already did 5 volumes of "Very Heepy, Very Purple" which you describe as Fantasy Classic Hard Rock, influenced by Deep Purple, Uriah Heep, Rainbow, Iron Maiden. Can you tell us a bit more about these albums.

Classic Rock is the musical style I usually use. I like to spice it with different musical styles such as Latin, Funk, Blues, Raggae, Oriental, Folk and other. But I always wanted to rock like bands that I love. They did it in the best way possible, so my albums are kinda like a tribute to those legends of rock. This kinda of music is very dramatic and powerful, and has so much emotion in it. It makes you move. "Very Heepy Very Purple" is of course based on Uriah Heep's debut "Very Eavy Very Umble", so the title alone would imply on the music.

You had Carsten Lizard Schulz singing a track on the first "Very Heepy, Very Purple" album. He might be known by the Rainbow fans for his vocals on two of Iain Ashley Hersey's albums which also had Graham Bonnet and Doogie White on them. How did you got hold of Carsten?

Carsten is an Amazing vocalist, he has very powerful vocal, I remember I heard him sing a song on YouTube and I knew I gotta ask him to sing it.

What can you tell about the other musicians that played on your albums?

In todays world you can hear and meet amazing musicians from all over the world in lots of the social media websites like YouTube, Facebook and such. I met many of the musicians that play in my albums on such sites and I always welcome new ones who are interested in musical collaboration.

I guess the most striking title of one of your songs is "Wanna Play Like Ritchie Blackmore". Tell us more about that.

Well, no one can really play like Ritchie. Many want to play like him, and can get a similar guitar, similar sound, learn the riffs and solos, but just listen to solos like Highway star. No one can play it the same. And one of the reasons is Ritchie's touch. He played it clean, He didn't count on effects to make it sound bigger or louder. He counted on his fingers. Even so, we all still wanna play like Ritchie Blackmore. This song features very cool Hammond by the keyboard wizard George Barabas.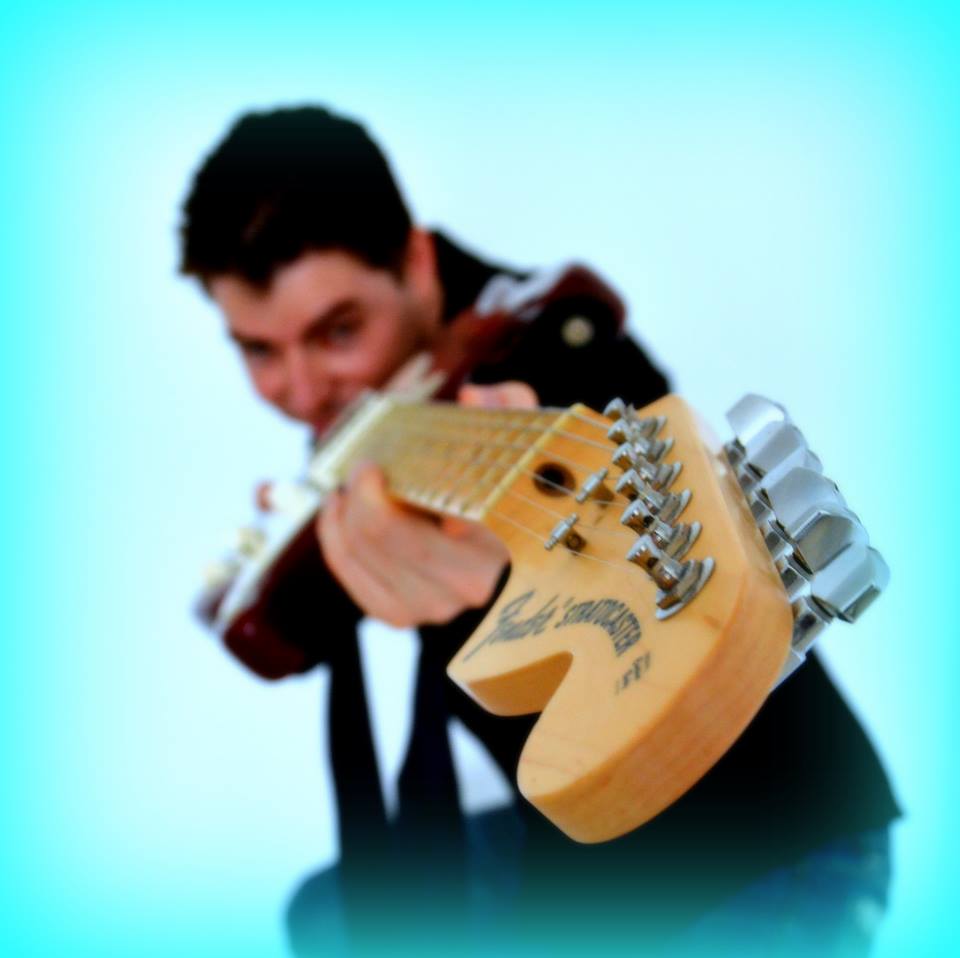 Besides the "Very Heepy, Very Purple" albums you did quite some more albums. Can you tell some more about your other work?

While the Hard Rock albums are very exciting to do, I also enjoy very much of writing more Classic Rock style music. Then what I do is I blend the core which is the classic rock with many other different musical style that I love, for example Oriental, Funk, Latin, Blues, Classical, Gypsy Swing ... and many other.

Sometimes I challenge myself to write music in different styles. Those albums usually have more intimate sound, personal feel. And of course, the strong influences of the Hard Rock bands find their way into the lighter sound albums. Check them out!

Are you also performing live with a band? (If yes) Do you play many gigs?

I focus the project on album recordings, and eventually there' so time left for live performing. In today's world most musicians work in a regular job. So apart from music, I also gotta work to feed the kids ;) But who knows, maybe we'll go live for few shows sometime. I already got a few requests to do such concerts.

It's obvious from your album title "Very Heepy, Very Purple" that both Deep Purple and Uriah Heep are big influences for you. Tell us your favorite!

Ritchie Blackmore or Mick Box?

Ritchie. Mick Box is very cool too, he got that strong melodic feel. He is the wizard ?? But what can you do, Ritchie is Ritchie.

David Byron or Ian Gillan?

Both are on my top three together with Ronnie James Dio. If I need to choose a favorite one it will be Gillan. But I'm sure that David Byron could have been a great Deep Purple vocalist.

Ken Hensley or Jon Lord?

Jon Lord is my all time favorite Keyboards player. Ken Hensley is my all time favorite song writer.

Deep Purple or Uriah Heep?

"The golden light about you show me where you're from, The magic in your eye bewitches all you gaze upon..."

Deep Purple and Uriah Heep are known to play every corner of the universe. They also performed in recent years in Israel. Have you seen them play live in concert?

Oh yes! That was a dream come true.

How did you experience seeing these shows?

I saw Uriah Heep for four times in Israel, in 2000, 2003, 2007, 2013. All concerts were very cool but the first one in 2000 I still remember as one of best concerts I've ever seen. It was also the first big hard rock concert I saw. I remember that, as always, Mick Box did his wizard moves on the guitar, a great guy. Another amazing show was by Ken Hensley who played here last year, it was actually more Heep the Uriah Heep.

Deep Purple came to play live in Israel five times, I saw four of them. I missed the show with Ritchie Blackmore in 1990, I was a little kid then, but I attended the other four ones, all where really awesome. I did manage to see Ritchie Blackmore live in Germany last June, and that was really something, another dream come true. Both shows there were amazing, who believed we will hear songs like Mistreated, Child In time, Stargazer, Catch The Rainbow all together in the same concert. And with the best fans from all over the world who came to see Ritchie get back to play the music that he really should play.


You can follow and read more about Avi Rosenfeld on the following links:

Facebook: https://www.facebook.com/AviRosenfeldBand
Website: http://avirosenfeld.wix.com/avirosenfeldband#!gigs/c12yc
Bandcamp: https://avirosenfeld.bandcamp.com/
Youtube: https://www.youtube.com/channel/UCywMkr7YUctE989_-7yf9nQ






© Rainbow Fanclan Legacy 2016