BLACKMORE'S NIGHT
SHADOW OF THE MOON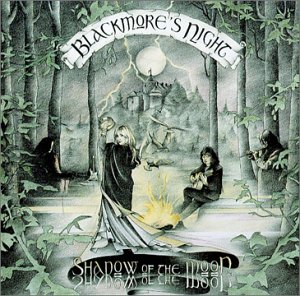 IN THEIR OWN WORDS


"It's regal, royal, majestic, eclectic, electric, acoustic with heavy renaissance themes It's spiritual, sensitive, hypnotic, addictive, soothing, healing It's the most musically-satisfying CD recording I've ever been involved with."



Ritchie Blackmore



"This music is feel good, soul-searching music Listening to it makes me appreciate the beauty in simple things that most of us overlook every day It has a magical effect It makes me smile, it makes me cry - but listening to it always takes me on a different journey somewhere else Being a part of creating it is a reward in itself."



Candice Night












Song Descriptions




Shadow of The Moon

There is an ancient oriental philosophy that says that sunlight blocks our creative passage with the universe The daytime sky gives us false boundaries Only when you see the night sky do you realize the infinity of the universe and the outer limits of what you are truly capable of.. Draw from that power Breathe it in and keep it in you heart always This song is about not allowing the material world to come between you and your creativity Allow your inner gypsy to be free to dance in the "Shadow of The Moon."


The Clock Ticks On

Past life, reincarnation - maybe Does time really change us that much? Or just our perception and appearance? The passage of time When you walk into a place you have never been to before and you feel as if you have lived there your whole life A calling stronger than remembrance No matter how quickly time passes, it doesn't dull or change the familiarity.


Be Mine Tonight

Taking time out to look back over the time spent with your true love When you meet the person you have shared many lifetimes with.. You've been through it all together and have only grown closer Tend the garden of your relationship with love, care, honesty and respect You look back and the years seem to fly like minutes, but one look in this person's eyes and you know you are home This song is for you.


Play Minstrel Play

The power that a musician has over the people Music can dictate your emotions It can make you laugh or cry It can excite or relax you And the musician who creates that music is the magician The story of the Pied Piper of Hamlin - or your favorite musician You choose...

*Joining Ritchie on "Play Minstrel Play" will be Ian Anderson of Jethro Tull (appearing courtesy of Chrysalis Records).


Ocean Gypsy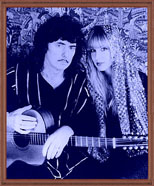 We first heard this haunting melody when Annie Haslam gave us a tape of the band Renaissance We fell in love with this song.


Minstrel Hall

This is where we live and recorded this album The melody is a reflection of stone walls, tapestries, lit torches and occasional friendly spirits passing through...


Magical World

A familiar story Star-crossed lovers in life Left to be together and enjoy their love only in death Tragic and timeless.


Writing On The Wall

Some people call it "sixth sense," "perception," "a feeling." The process of learning that instead of trying to analyze, explain, and understand everything, you should go with what you feel is right Intuition is the most intense power a human can have Learn to trust it.


Renaissance Faire

To play with the minstrels, run with the gypsies and fight with the knights To sip the mead and allow the fortune tellers to predict your future To sit in the shade of a willow and sing with the madrigals To run barefoot in long skirts with flowers in your hair - if for only a day The doorway to the past is left ajar for you to experience.. through the Renaissance Faire.


Memmingen

Inspired by visiting this German medieval town and then being invited to join a party of friends who have a musical group called "Des Geyers Schwartzer Haufen." We spent the night with about 2,000 equally anachronistic musical enthusiasts around bonfires playing renaissance music The moon was bright, the medieval clock tower was illuminated and lots of mead and ale were consumed with good company My favorite way of spending and evening.


No Second Chance

Self-redemption Only when the darkness of the storm fades can you feel the warmth of a new day Only when you decide not to take anymore of a negative situation can you begin anew Memories will always be there for you but a new life beings now.


Mond Tanz

German for "Moon Dance." Inspired by observing a group of gypsies that congregate to dance in the field next to my house to drum in the summer solstice when the moon is full.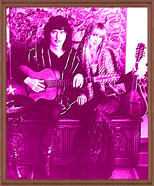 Spirit Of The Sea

A story of sea-faring guardian angel A tale of a love separated only by realm Although you may not be able to hold someone that you love in your arms - they are always around you.. guiding you, comforting you And no matter how lost you feel, your guardian will always show you the path - if you allow them.


Greensleeves

Rumored to have been written by Henry VIII - or more likely, one of the minstrels whom he beheaded and took the publishing The original song has about 24 verses This is RITCHIE's third version of this song.


Wish You Were Here

Thanks to Rednex for a wonderful song.


Originally published on www.ritchieblackmore.com in 1997