DOOGIE WHITE




Doogie White is a name you might not recognize but who's voice you have surely heard at one time or another. As the vocalist for the final incarnation of Rainbow, more recently the frontman for the critically acclaimed Cornerstone album, and an upcoming solo album on it's way, you will be hearing alot more of Doogie in the near future. Here he talks about his past projects, current and future releases and those who have influenced him most.

For what reason did you decide to record a solo album?

When I left Rainbow I had spent some of the time writing and almost signed a solo deal in some places. I`d much rather be part of a band , so I gathered some of myold comrades-in-arms and we are recording at the moment.

What can we expect from the new album in terms of what genre it will fall under? Hard rock or?

It will be guitar based Hard/heavy rock. I have 3 very excellent guitarsplayers on it. I really wanted to get a band vibe for it and am really pleased with the way it is going.

Leading from that, how do you feel about the increasing categorization of music?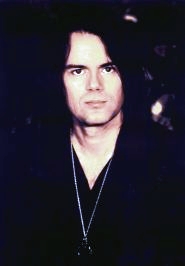 Music has always been categorized. I don't mind.

Cornerstone might be your most impressive show of talent yet, any hope for a follow up to "Arrival"?

I was very pleased with the album and both Steen and myself are busy exchanging ideas for the next album which we may record at the end of the year. Who knows what that will sound like.

What was it like working with Steen with it being his first time in the producer's/director's chair? How has the experience in Cornerstone been for you overall?

I recorded the vocals in three days in Denmark. We have only played one acoustic show. But I did find Steens approach to recording refreshing and he was easy to work with.

Any interesting trivia-esque info about the making of Cornerstone that was unavailable to the general public?

Steen recorded most of the album naked except for a baseballcap and flipflops. I, on the other hand always record without shoes and dont shave for a week before or until I`m done.

As a vocalist, what did you find most rewarding about making the album?

It was a different style of music for me to sing. So I got to have fun with the tone and colour of my voice. No big screams. I used areas of my voice that many people would not have heard and Steen said "cool man".

Is Chain over and done with or will there ever be another disc under that banner?

There wont be another CHAIN album. Although I thought it was a good record and had some amazing songs it failed to reach people. I have some copies avalable though my website www.doogiewhite.co.uk Its worth a place in anybodys collection.

What is your opinion on the ever increasing emphasis on technology in music (i.e. computers, midis, various machines in place of instruments, etc.)? Do you view the advent of technology as a good thing or bad, in that while perhaps giving the music more polish et al, does it take away from its purity?

As long as humans are playing the songs I dont mind. I have no problems with drum loops and the like. I`m not a fan of things like auto tune on the vocals as it makes you lazy and loses the natural flavour of the voice.

What do you see the next ten years bringing to music? (i.e. what additional features, aspects, etc.)

If I knew that matey I would not be telling you I`d be out there making my fortune.

What was it like "trying out" for the vocal spot in Iron Maiden?

It was a splendid few hours. I really wanted the gig. I wanted to see if I could cut it in the big league. It gave me a better understanding of what Maiden were about. Naturally I was disappointed when I did not get the gig but I did get to sing in Rainbow.

If you could have done one thing differently in your career thus far, what would it be and how would you change it?

I would have tried harder to persude Ritchie to perhaps run Rainbow and BN in rotation. I`d have demanded one guitar lesson from him a week, in my contract had I had a contract...

Which musician/albums have influenced your singing/writing style the most?

Difficult to say. There are so many. Everyone goes through changes and I am no exception. So this week it is THE TEA PARTY Music from BEYOND RANGOON NOTREDAME DE PARIS JAMES TAYLOR

What about the most inspirational?

Again it changes. You can be in a room with some players and someone fires up a riff and its inspirational.The engineer can get a great vocal sound and its inspirational.

Looking back over the year, the decade and the millenium... what do you feel to be the most important musical moments in history?

In my lifetime, in my opinion at the moment the top rock 4 moments are Jimi Hendrix distorting a guitar and finding the control of feed back, Ian Gillans scream. Cheap home recording equipment. Independant record companies.

Thanks to Doogie White for making this a great interview!

Andy Craven, Rainbow Metal Flame Domain, August 2001