RITCHIE BLACKMORE

The Silent One Speaks



When Ritchie Blackmore turned his back on Deep Purple at the end of 1993, hardly anyone is surprised anymore. Both the history of Deep Purple and Rainbow is determined by high-pitched, publicly fought out mutual quarrels. The shining centerpiece in all this consternation is always and forever guitarist Blackmore. The man in black has a fine reputation. The growing army of former colleagues labels him as self-centered, unruly and short-tempered. Deep Purple is a thing in the past for Blackmore, however. The rainbow is shining in the sky again. 'Stranger In Us All' is the title of Rainbow's new album. Read the report of the unique encounter with the Blackmore phenomenon.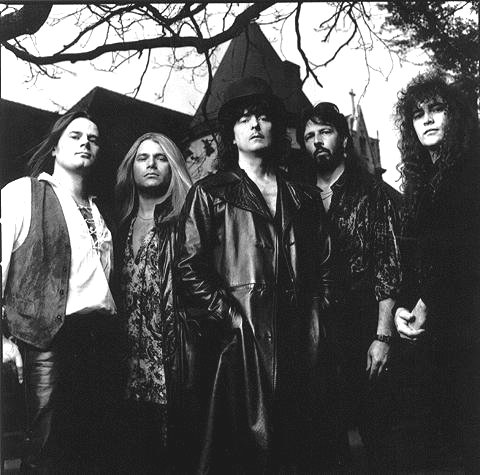 It is by no means an exaggeration to label this interview as unique. Blackmore is known to kill off talking to outsiders in the broadest sense. Doing interviews is a total horror to him. The interviews he has conducted in recent years can be counted on the fingers of one hand.

His commentary was also missing from BBC's Rock Family Tree episode of Deep Purple, which got aired a week after this meeting. Everything and everyone who had anything to do with Deep Purple had their say. The most talked about person wrapped himself in the familiar silence.

With a new album on the way, the guitarist was willing to put his deep-seated aversion aside for once. The circumstances had to be ideal. Such as: no more than three interviews for the entire European market, spread out over as many days (Blackmore would later do a few more so-called 'phoners').

The talks also take place in the beautiful castle-and-hotel "Wartburg", near Eisenach, located in the former East Germany. Surrounded by his girlfriend and mother-in-law, Blackmore has a holiday and an audience.

From the very first greeting, it is noticeable that Blackmore makes a very relaxed and attentive impression. His love for castles is known and he feels visibly at ease there. His passion for football may be even more famous. The authentic Feyenoord shirt that your reporter brought as a gift is therefore well received: "Was it a bit successful for the club last season?" Well, what do you have to say to that.

When we take a picture with the shirt, he quickly grabs his guitar from the corner, "My two passions: football and music." The conversation takes place in one of the empty dining rooms in the castle. Outside darkness falls, but by order of Blackmore the lighting in the room is extinguished. You know, the man in black. After fifteen minutes I have to admit that I can no longer read my questions. Smiling amicably, Blackmore allows me to light a candle. With a possibly even more spooky effect, "Hm, good idea", it sounds satisfied.




THE NEW ALBUM



Familiar with the man's temperament, I start on neutral ground. The new CD and the new line-up. Some research reveals that singer Dougie White once sang some tracks on Alex Parche albums; keyboardist Paul Morris was in From The Fire and bassist Greg Smith was part of Americade, Red Dawn and Alice Cooper's band. Only drummer John O'Reil1y is a blank slate. It is information that is almost all new to Blackmore. He caught Paul Morris in his sights for his work of Warlock and O'Reilly once worked with old acquaintance Joe Lynn Turner. "He's not much as a singer, but he has a nose for good musicians," is the dubious compliment to one of his former vocalists.



"I have held quite extensive auditions. Since I have a good knowledge of people and can easily estimate what someone represents as a musician, I select very quickly. Especially drummers. Most who show up try to impress you with complex drumming. That is the last thing that I'm waiting for. A drummer sets the rhythm and forms the basis of the piece. Nothing more.

I also demand that a drummer is very tight. I taught myself the guitar playing while there was always a metronome. I am therefore very rhythm-steady. When a drummer isn't, I notice it immediately. And he may leave immediately, that speaks for itself.

Blackmore outlines that he mainly selects his staff on the basis of diligence and experience. Carelessness is out of the question. Overmodal egos and tendencies to appear too colorful in the limelight are not appreciated either. The foursome must be a reliable, professional backing band. Amused, Blackmore tells that he also selected the drummer for his shady appearance.

"When I have to go through customs with the band, he is guaranteed to be tapped on the shoulder. 'Please come along' and I can carry on quietly."

Because you were always screwed before? In an old interview I read that a teacher once gave the wise advice 'Ritchie don't go down the wrong path later because ....'

Ritchie answers me with a smile: ".... you look guilty. Whether you did something or not. That's right. That was my physics teacher. I really hate authorities. I was already bothered there at school, and that I still seem to radiate, which is why they at border controls always picks me out of the line."

While you are not exactly known as a big consumer of drugs!?
"Exactly, the opposite is rather true."




PAT REGAN



Back to the CD 'Stranger In Us All'. The group has made a CD on which an inspired Blackmore can be heard. The songs are cut from the solid Rainbow wood, but you can mainly tell from the solos that the sacred fire has flared up again. "Wolf To The Moon" shows through flashy, inventive solos that Blackmore owes his status from.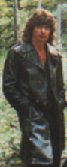 "I owe producer Pat Regan a lot of gratitude. He was very critical and managed to bring out the best in me. I can never concentrate for more than half an hour, even when I record solos. Pat did not let me leave before I had delivered what he had in mind. How many times he has not said 'that could be better, do that again, again, I don't know anymore. I walked away a few times furiously, but returned again. He was quite right."

I imagine there are producers who would rather not send the 'legend' Blackmore back ten times to redo a solo.

"Yes, there are, but of course that doesn't help me!"

Isn't it difficult to put your fate in the hands of a producer?

"Ofcourse it always is. At first I didn't want one. I mean most I know drink coffee all day long, stuff their noses full of cocaine and tell you everything is great. Pat Regan was introduced to me by my label BMG and because of his work for Freight Train Jane and the singer Harlow. (Satisfied) He has worked very hard, Pat is a true perfectionist."

What was your main motivation in making this album?

"To put down a good piece of music. After years of muddling with Deep Purple, I especially had an enormous need for that!"




SONGS



I would like to come back to your former colleagues at a later stage. First I want to talk about some songs. How did they come about?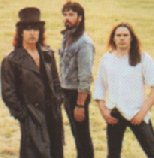 "Most of the melodies come from my hand. The band as a whole processes them into full-fledged compositions. The lyrics are 50 percent written by singer Dougie and the other half written by Candice Night, my girlfriend. Candice is a young girl, aspiring singer and I am thinking about recording an acoustic album with her soon.

It should be a meeting between medieval music and modern New Age sounds. It will be similar to Mike Oldfield's "Moonlight Shadow" sung by the singer Maggie Reilly. Candice's voice has that same ring to it, a pleasant voice. Initially I had written the song "Ariel" especially for that project, it turned out to be very easy to convert into a rock song. That's how it ended up on 'Stranger In Us All'. With fragments of Candice's vocals incorporated, though."

Are you going to do gigs with Candice?

"Certainly, I have been looking for a different way of making music for quite some time. Over the past thirty years I have been involved in hard rock and feel more and more the need to develop my modest side."




STILL I'M SAD



Blackmore doesn't talk, he whispers. Only when enthusiasm or anger flares up does he raise his voice. Then to startle himself and resume his whispering. Laughter follows the same pattern: a short chuckle that ends in a moment of surprise, followed by the familiar gloom.

"Emotional Crime" struck me because it contains fragments of "Keep A Knocking" by Little Richard. I know one of your first singles, from 1963 with The Outlaws, was a cover of that same song. Coincidence or intent?

"Coincidence as far as I'm concerned, but I'm starting to have my doubts. Dougie has thrown himself into my musical past. Also at that time. He must have come across that cover. And since he was the one who came up with that quote... I should definitely ask him that."

Why did you re-recorded "Still I'm Sad", a cover of the Yardbirds? The song was already on the Rainbow debut album and was a regular part of your live set in the mid-seventies.

"Because the song shows so well how I view life. I am a pessimist of the purest water. I sometimes experience things that cause a revival, but that is always temporary. Even after all I have achieved I know. one thing for sure: Still I'm sad."




PEER GYNT SUITE



"Hall of The Mountain King" is an adaptation of the last movement of the "Peer Gynt Suite", a piece by the Norwegian classical composer Edvar Grieg.

"Correct, I already wanted to record that piece at the time of Deep Purple, but these gentlemen didn't agree. While it has such a beautiful melody. It's not that difficult to play, but I can put a lot of emotion into it."



The choice really surprised me. Your fondness for classical music is well known, but it focuses exclusively on Renaissance composers. The Peer Gynt Suite dates from the end of the previous centuries and is considered a modern classical music.

"That comment is understandable, but I have had a special relationship with Grieg and his Peer Gynt Suite for a long time. It was one of the first pieces of music that completely took hold of me. I saw the performance on TV when I was about seven years old.

The performance took about four hours, but in those good old days that was no obstacle to broadcasting it in full. The BBC was still very elitist at the time. Anyway, I could not be turned away from the box. I remember my mom tried to turn off the TV a few times.

"Ritchie, this isn't for a boy your age!" Well so, because I was totally fascinated by the beautiful melodies. And, I now admit, by the beautiful women who played the part of the witches."

So you had an eye for that early on?

(With a big grin :) "Indeed!"

Peer Gynt, the main character, is torn in the play between cowardice and bravery, truth and falsehood. I can imagine that you also feel affected by that.

"Yes, but of course. In my daily reality these are extremes between which I move. Do I resign myself to a situation that I do not like, or do I bring it out to the painful reality? Am I cowardly or do I show courage? These are dilemmas true I often stand for."




CONCERTS



On October 17 you will be in the Ahoy in Rotterdam and November 1 in the Forest National in Brussels. What can we expect? A combination of old and new Rainbow material?

"I try to find a compromise between what the fans will appreciate and what I enjoy playing. It will mean that we play about five or six songs from 'Stranger In Us All', supplemented with old Rainbow and Deep Purple work."

At the time, the Rainbow concerts were heralded by an intro tape with a girl's voice. The combination with the ripping guitar that came in afterwards was always very effective. Will that be used again?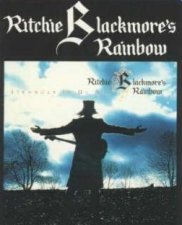 "Hm, now that you mention it. That would be a pretty good idea. I honestly forgot about that intro, but I'll think about it."

In the 1970s and 1980s Rainbow, you were keen to gain a foothold in the US. Except for some incidental successes, that never succeeded. What do your current ambitions look like?

"The album will even not be released for the time being, so that says enough. We are working on it, but it no longer has the priority of that time. It would otherwise mean that we would have to travel all over the country by bus. An adventure that is fun when you are 21. At 50 you have better things to do. I myself live in the US, in Long Beach, but I don't understand the average American consumer. Only bands with a shocking image shine on the horizon (With a scornful smile :) Acts like Guns'n'Roses and all kinds of vague grunge bands."

Don't you feel drawn to the gloom that many of those Seattle formations radiate?

"Ah, I can take Nirvana. The rest consists of followers, who also can't play. It's trendy junk that will soon be forgotten."

Steve Lukather from Toto also complained to me about the American musical climate.

"That boy is indeed in the same boat. He is an absolute top musician, who is ignored by the general public because of the lack of some image or other. Incomprehensible!"

Which bands can get your approval?

"My favorite band over the years is Kings X. They are a top band in every way. The songs are great, technically they are fine and their vocals are delightful. It is a band that deserves world fame!"

But not getting it yet.

"That's a shame!"




GUITAR



With a guitarist of this rare caliber you naturally want to know how and when the guitar appeared in his life. Blackmore can still picture it razor-sharp.

"I was about nine years old when a friend came with it. I saw the instrument and I knew it from the first second, this is it! I nagged my parents, because I wanted one too. My father then spoke words that have stayed with me for a long time: "Son, you can have it, but if you don't try hard I'll smash the guitar on your head!" I did not give him that chance, I took care of it." (Blackmore smiles at the reminder) to continue seriously: "The guitar has defined my whole life. I was a thin, pale and gloomy child, a constant source of concern for my parents. Typical problem child. I hated school and there my results were terrible. I was in danger of growing up the bad way. I was a good-for-nothing in every conceivable way. Rock'n'roll dragged me away from the gates of hell. Thanks to the guitar I have a meaningful position in society. Instead of a danger to mankind, I am a respected guitarist. (Very emphatically :) I don't want to think about what would have ended with me if that boy hadn't come by with his guitar."< br>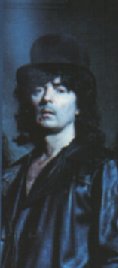 Who were your heroes at the time?

Eddie Cochran and Buddy Holly.

When did you realize you were doomed to earn a living as a musician?

"When I was about fourteen years old. I actually did that since I was sixteen. I had my band, The Outlaws and I did a lot of session work. Both in the studio and on stage. I have had gigs with American rock'n'roll heroes Gene Vincent and Jerry Lee Lewis for several months. I'll never forget the last one. He used to slap musicians he didn't like right in the face during performances. On my first night in his band he strode towards me. Now you'll have it, I thought. He stared at me for minutes while I played with sweat in my hands. And braced myself for the slap. He barked a short compliment, however in my ears and disappeared again in the direction of his piano. And then they say I'm strange...

It all took place in the years '62 to '68. After that, everything became Deep Purple."

What's the greatest compliment you've ever received for your guitar playing?

Funnily enough, it has everything to do with the single from The Outlaws, which we just talked about. It was the song "Shake With Me", which was on the B-side. I remember the producer ordered me: "Ritchie, open your whole trick box. Tug on your tremolo, push your strings up; the whole thing." After a good drink I managed quite well. Years later, it must have been around 1968, I heard from Jeff Beck that he had played that single to Jimi Hendrix. Both Jeff and Jimi were devastated. That was the nicest pat on the back that I was ever allowed to receive. Precisely because they are my two greatest heroes."

A selection of Blackmore sixties session work, including "Shake With Me", can be found on the CD Ritchie Blackmore "Take It!" at the R.P.M. Label, released in 1994.




SLIDE



I have pretty much all the records you can be heard on, but I think 'Stranger In Us All' is one of the first on which you prominently play slide guitar.

"That's right. I really like slide guitar, but I have never found myself in the way it is usually played: under the neck with the bottleneck around the little finger. The glissando is much smoother when I hold it in my whole hand and move overhead, like a steel guitar player, because the movement comes from your wrist and not from your little finger. It took me some time to master that technique. It produces a traditional feeling in a number of songs that appeals to me. I notice that as the years go by I am more fond of good melodies, also in my solos. When I was seventeen I preferred to stuff as many notes as possible into one solo. That was the challenge at the time. In recent years, emotion and melody has become more important.




SOLO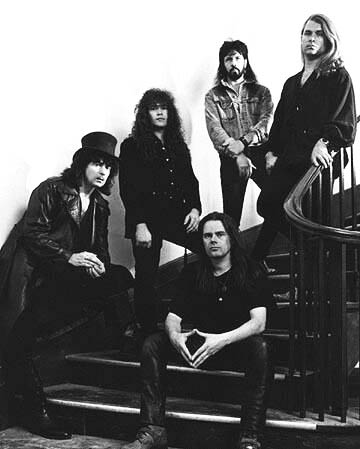 What comes first when writing songs: the structure of the song or the solo?

"I can be very clear about that. Almost all my attention is focused on writing a sound composition. Dougie was surprised about that recently, 'you are working on a song for weeks while there are only a few days and for the solos a little time that is left'. That's the way it is.

The audience has a weird impression of me, not only in this regard, but okay. The impression is that everything is in the service of my long solo. Nonsense! The song comes first and the solo is added to it in the end. It is of secondary importance.

Someone asked me last night, "Why don't you make a real solo album with just instrumental pieces?" I don't find that interesting. I like functioning within a full band. I quite enjoy Leo Kottke or Adrian Legg's playing.

I often make that kind of music at home. I only currently miss the confidence to step on stage alone. When I think about it, all I see in front of me is an audience throwing everything they can get their hands on at my head. For now, I'm holding on to the shelter of a rock band."

Jeff Beck used to say that he made his best music at home; Hanging lazily in his rocking chair, free from stress and other distractions.

"That's how I experience it too. I sit at home all day strumming and sometimes float to heights that I will probably never reach on a stage. You are at your best when you are at ease. I rarely am at concerts. In fact, to calm myself down before going on stage, I always need a few good drinks."




FENDER



Ritchie Blackmore and his Fender Strat have been inseparable for a few decades. It is remarkable that up to and including Deep Purple's 'Concert For Group And Orchestra' (1969) he faithfully used the Gibson and occasionally a Hofner. Only with the start of 'Deep Purple In Rock' (1970) did he choose the Fender Strat. Never to come back from that.

"I bought my first Fender in the late sixties from a roadie, who in turn had received the instrument from Eric Clapton. I had become particularly interested because of the beauty that Jimi Hendrix did with it. It was an old, difficult to play instrument because the action (the distance between the strings and the neck) was high. The sound, on the other hand, was fantastic. It was a challenge to master the instrument. Once I got that far I didn't want anything else. The mid-seventies the fashion was to play a Gibson, mainly because of the success of Jimmy Page in Led Zeppelin. If something becomes a trend, it is a reason for me not to do it! I have developed a recognizable style and only for that reason I'll stay with my Fender."




CLONES



Blackmore is seen as a great example by countless guitarists. Boys like John Norum and Yngwie Malmsteen must have played many a Blackmore riff and solo in their early years. Blackmore has a strong opinion on the latter colleague.

"He's a bit of a weird little guy. It's creepy to be copied like that anyway, right down to your movements. Let me first say that I admire his speed. Only he puts it on too much. it's ccleverbut I miss passion. And then that boy's clothes; I hope I didn't give him that thought. Those weird jackets and crazy shirts! He really should get another dress advisor! (Pensive) Set you on fire guitar is also out of date. I did it once, copied it from Hendrix, who took the idea from Pete Townshend. How original is Malmsteen then?"

Do you often encounter young and promising guitar talent?

"Well, of course I read the guitar magazines and every month you see thirty new 'wonders of guitar technique'. They are guys who get a kick out of speed and technique. All of that doesn't interest me. I love good songs, beautiful vocals and a atmosphere that appeals to me. Speed is irrelevant. (After a short pause :) Other than that I almost only listen to classical music."




LINE-UP



Both Deep Purple and Rainbow consisted of a singer, guitarist, keyboardist, bassist and drummer. Has Ritchie never found it a challenge to break through that hegemony?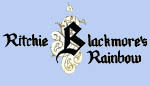 "I can imagine the question, but no, I have never felt the need for it. It is very nice to play with an extra rhythm guitarist, don't get me wrong, because you can keep on soldering without worrying about gaps. It's a challenge to play with a keyboardist. As the only guitarist I have to take care of the entire spectrum, both rhythm and solo, and at the same time work together with a keyboardist. If the chemistry is right, you have a combination of your dreams."




BLUES



Guitarists like Gary Moore, Pat Travers and Rick Derringer have successfully given their careers a turn by spontaneously getting into the blues. Blackmore confirms that he has been made aware of this option several times by management.

"Listen for a moment, if I want to keep up with the nineties I have to record a blues CD and do an 'unplugged' session for MTV. Just because it's fashionable I don't like it. I do want to record a blues or an acoustic album, but then only when the craze has blown over. If they then accuse me of not being up-to-date, I can only shrug my shoulders. May I please, I've been playing for thirty years. I'm not going to bend over backwards to get some attention. If you ask me if a video will be shot I say, probably not. Rainbow is not the kind of band that will benefit with such a medium. The stage is our battleground."




PURPLE RECORDS



Ritchie pauses to flip through the recent Aardschok Magazine. The prominent announcement of the Rainbow album elicits approving murmurs. I also ask him to take a look at the back, where the advertisement is for the anniversary edition of 'Deep Purple In Rock'. Blackmore reacts as if stung by a wasp.

"I heard about this re-release for the first time yesterday. Most of the album was written by me, but they did not let me know this! It's pure money beating, see for yourself what the so-called bonus tracks are: a handful of remixes, jams and some chatter in the studio. My advice: DO NOT buy this album!"

Blackmore suddenly becomes quite emotional. Suddenly it becomes visible how annoying it can be to get into trouble with the man. He continues snarling : "And then again, they forged that signature. I never signed that cover. Someone copied it. And clumsy too!"

Speaking of vague albums. What is your opinion on that 1ive registration of your last weeks in Deep Purple 'Come Hell Or High Water'?

"Not a clue!"

What do you mean that?

"I never received that CD and I don't want it either! I'd rather take care of my cats than delve into such irrelevant matters."

Blackmore's girlfriend, who sticks her head around the corner from the door, giggles. There are a lot of Deep Purple live albums on the market, don't you agree?
"Oh, way too much! I don't know another band that has been milked out as terribly as Deep Purple. It's a shame! I advise everyone to be very selective because there is a lot of rubbish."

How could all of this happen? I suspect that there are between twenty and thirty (legal) live CDs in circulation.

"Because our managers always turn out to be crooks. Working with this scum has strongly influenced my vision of humanity. In a negative sense, that is. Managers approach you with big stories, but if you don't pay attention, they take advantage from you. They take money to which they are not entitled. I have used the last two years to sue managers and record labels. I still get money from almost everyone. And all of them have "supposedly forgot to transfer it". Oh boy, I can get angry about that. The manager who represented me on the last Purple tour also ripped me off. Gillan warned me, "You can't trust that boy." (Blackmore's story falters for a moment) Hm, all right, nice to tell me that and Gillan was right too. That guy also represented Roger Glover. I'll call him soon. We can sue that guy together. I am not to be trifled with and I want to let them know!"

What are your favorite Deep Purple records?

"'In Rock' of course, that's Deep Purple at it's peak. 'Machine Head' still has some good moments. After that it quickly deteriorated due to the lack of time we had to contend with. We were on tour all the time, "Fireball" became a rush job. "Perfect Strangers" was one of the better records, especially the title track is strong. Mainly because of the vocals, I have to admit. Gillan still had it in him then. The thing that came after, come on.... What's that album called again..."

'The House Of Blue Light'?

"Exactly, that was nothing at all. "Concerto For Group And Orchestra", Jon Lord's muddled imagination was also a monstrosity. I should never have gotten into that. When he came up with such a neo-classical project again came ('Gemini Suite from 1972') I kindly but certainly thanked me for the honor."




THE SPLIT UP



At the end of 1993 it comes to a split between Blackmore and the other members of Deep Purple. The cause is the irritations during a European tour in October and November of that year. The tour also takes you past the Rotterdam Ahoy, where a remarkable performance takes place. I ask Blackmore for the correct facts.

"Deep Purple had degenerated into a risk-free, rambling train at that time. There was no sense of passion or ambition anymore. When that situation became clear to me, I quickly saw it. We were on the road to promote a disgustingly bad album. , 'The Battle Rages On'. But the problems mainly focused on Gillan. It was after a performance in Rotterdam that I wrote the boys a letter with the essential message at the end of this tour I quit, we hadn't talked to each other for weeks. I no longer wished to be part of a band that also includes Ian Gillan. Something must have happened during that concert in Rotterdam. You were there? Do you remember?"

Sure, I'd like to refresh your memory. Gillan regularly coughed hard into his microphone, in order to disturb your solo. During "Smoke On The Water" you played right through Gillan's vocal lines. Also out of tune. Which elicited gestures of despair from Gillan. Your face was in a storm the entire performance, the tension on the stage was to be cut ... Things like that, should I keep going?

"No, no, it's starting to dawn on me again. I have to admit that it is recognizable. That tour was an absolute hell. Gillan regularly forgot whole pieces of text from the newer songs, something he has been struggling with for years and beckoned to me if I wanted to fill in the gaps. While he stood in a corner coughing and gurgling. Yeah, that's not how it works. I turned my guitar halfway so everyone could witness his embarrassing performance. And when he furiously walked up to me I stopped playing completely. (Blackmore raises his hands to heaven, as he did at the time).

Yes come on, everyone has to do his job. If somebody messes things up, they've gotten into me and Gillan experienced that. He drinks, is forgetful and is not worth a penny as a singer. I no longer have any respect for the person and the singer Ian Gillan. When I complained about the underperformance it got half-soft. "Well, it's not too bad, Gillan didn't have his day like this ... No one probably noticed." Those words came out of the mouths of people who, of course, benefited from the fact that the business continued to bump on: managers and skilled musicians, so that the money kept coming in! Of course I did not fall for that. That evening in Rotterdam, my girlfriend, who has no financial interests in Deep Purple, said: 'Ritchie, this is no longer possible, this threatens to be terribly embarrassing. What is happening here is a threat to your reputation as a musician. Hence that letter. Roger then asked for a meeting, but I saw no reason for that anymore."

Roger Glover probably wanted to chat about the Japanese tour, which was on the agenda immediately after the European tour. Don't you think? Blackmore doesn't flinch.

"Oh, when I announced my departure we still had three weeks to go. Time enough to find a replacement for me. Anyway, of course I got the blame."

Does that still surprise you? How many people have you argued with in recent years. Dozens!

"Okay, but I know exactly which people you are talking about. (Taps his index finger on the table viciously) If you had a list with you now, I could tell you when and why I kicked them out. All were very plausible reasons! "

Doesn't it bother you that all those dramas gave you such a notorious name?

(Shrugs :) "No, I know what was going on behind the scenes. I'm not worried about the impression the outside world has of it."




SELF-DESTRUCTION



Still, looking at your career, I have the impression that you have an urge to self-destruction. Deep Purple slowly disintegrates at the height of its fame in the early 1970s. Rainbow raises you on the eve of an American breakthrough. The successful reunion of Deep Purple mark II is now also a thing of the past. What is it?

(Sighing) "Well, there is something in that. It is the privilege of an artist to create something first and then break it down to the ground. I take a curious pleasure in both. When something threatens to become too successful I get out the demolition hammer."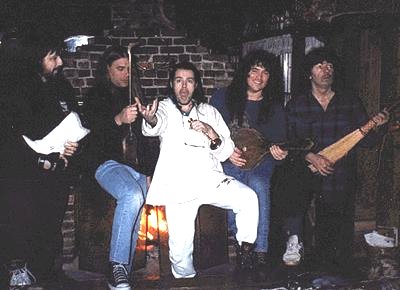 Roger Glover's analysis to me was that you are chronically dissatisfied.

"Indeed I am. I mainly have an eye for the imperfection, both of people and music. Also my own work. That makes me feel so gloomy and restless so often. I can't do anything about that, it's chasing me as long as I can remember."

Seems exhausting ...

"Sometimes it is, but it has taught me to live in accordance with my own standards and insights. Even though an outsider often doesn't understand that. Commercial interests have never meant anything to me. Man, we do have had a fight about it in Deep Purple. I'll give you an example. If I thought the audience wasn't enthusiastic enough about our shows, even though we had tried hard, I refused to do an encore. No matter how loudly the audience chanted 'we want more'. If only they should have made themselves heard during the regular set. Then they always talked to me, "Come on Ritchie, remember our career." Those kinds of arguments leave me completely cold."

Do you remember those two Ahoy concerts in February 1987? The first performance was great, while the second was downright disastrous. Since then, persistent rumors have circulated that a football match you lost was the cause.

"Seems out of the question. When we do two shows at the same location, we do indeed often play football. The results of that never had an effect on my performance. I can't remember these concerts, but there was probably something different going on. There was thunder so often..."




Understanding



Do you ever expect to return to Deep Purple?

"I would like to return for some occasional gigs. I just suspect that my former colleagues are not interested in that. A permanent return? No, that is one hundred percent out of the question.!"

Last year I interviewed Roger Glover and he seemed genuinely sad about all these developments. He told me that despite those years of collaboration with you as a musician and producer, he didn't understand anything about you. He still felt he don't know you.

"It's funny that you say that and I can imagine it very well. We all started at a common point, but I developed spiritually and musically in a completely different way than they do. In fact, we speak a very different language. I still have ambition, they don't even know what that term implies."

Doesn't it hurt, I mean, you have a lot of beautiful music made too, right?

"Of course it hurts, but I don't see an alternative. It's a past station. Roger is okay, but the rest has no enthusiasm anymore. I just need enthusiastic musicians in my area."

Do the names Joe Satriani and Steve Morse mean anything to you?

(Laughing) "Sure. Satriani is fast but lacks real 'soul'. Morse is a completely different story. I've been following him since his role in The Dixie Dregs. He does link virtuosity with emotion. Hats off to this guy."

You can look back on a turbulent musical life. Which collaboration do you have fond memories of?

"That is precisely a band that hardly anyone has ever heard of. In the mid-sixties I was in a trio The Three Musketeers. It was a 'novelty act', with which I was very successful in Hamburg. We played extremely fast instrumental songs and interrupted them with real sword fights. We were dressed like the three musketeers, as you will understand. I got on really well with the other two members. It was a special time. We didn't have a penny but there were plenty of girls where we could stay. It was all very young and pure. Commerce had not yet taken hold of our lives. Lately I have been thinking back a lot about that uncomplicated period. I would love to meet those two former colleagues again, to reminisce. Unfortunately I lost sight of them. Various actions are currently underway to track them down. I hope they will soon be found!"




JOURNALISTS



As stated at the beginning of this article, Blackmore hates doing interviews. While this conversation starts the third hour in all conviviality and allows Blackmore to get another mug of beer, I ask him what that disgust is based on.

"Because I hate 'small talk'. I watched it from the corner of my eye for years. When a musician is subjected to ten conversations a day, 'our newest record is great, blah blah blah.' Hor-ri-ble!! I can't do that. I am too sensitive to life and especially to these kinds of activities. I have days when I don't want to talk, also not with journalists. I do want to talk about my emotions. About my past and my fears, but not in the context of such a lousy publicity campaign, in which you are nothing more than a puppet in the hands of the marketing managers."

With your music as the product.

"That's right, I keep all that far from me. That's why I always passed interview requests on to the singer, or something. The boy would sit and talk all day and felt himself promoted to 'mouthpiece' of the band. (with a devilish grin): Well, I liked that sacrifice."

Why have you been poked to do a few interviews now?

"Because now I have the time to talk as long as I want. And whatever I want. They are ideal conditions in all respects. The castle, the enormous tranquility and my loved ones close to me. Under these circumstances you can go much further then simply promote your latest album. It's a setup I was in for."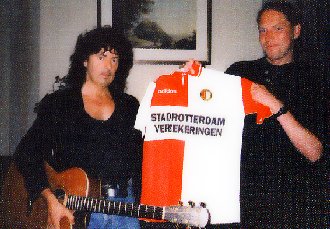 Blackmore then explains in detail how his hypersensitivity has driven him into the world of ghosts. People disappoint and spirits do not, according to the guitarist. Halfway through the conversation, he springs up, "I think ghosts are floating around here."

The eyes search through the empty space. The mysterious glow turns out to be just an antique mirror in a dark corner of the room. Much to Blackmore's disappointment.

"I spend a lot of time communicating with spirits, among other things by doing séances. It is a very pure and direct communication. Of a quality that you hardly encounter between people. Although it is going in the right direction.

The higher way of thinking, as propagated by the New Age, really appeals to me. Enriching your mind, instead of filling your wallet. You can safely call me a supporter of the New Age idea in that respect."




ENCORE



The interview has now well exceeded three hours, but Blackmore is not finished yet. After I sincerely thank him for the candid conversation, he picks up the acoustic guitar again and hooks it up to a tiny guitar amp, the kind you can clip on your belt.

"I have been walking around with this all day long and playing in front of me. So this afternoon I ended up in a strange situation. During my walk through the castle I accidentally walked into a dining room, where a large group of businessmen was sitting. They had been entertained before by a group of hired minstrels. I received a polite round of applause, because they probably thought I was the next local attraction. Anyway, I'm not the worst either and threw in a nice classic theme. For a minute I couldn't get over the noise. (Blackmore's eyes shoot fire) Then I walked away disappointed. I then tried to teach those minstrels some more tricks. They were hardly interested in that."

That destructive look again. His fingers fly over the strings at lightning speed. So much class and so close, it is too good to be true. To get rid of the boys' book cliche: you have the tendency to pinch your arm. The return of Ritchie's young, beautiful girlfriend Candice gives him an idea. "Come on, sing something. I'll accompany you." Meanwhile, two representatives of the record company BMG and Ritchie's mother-in-law have also arrived. So a tiny audience gets a excellent treat. It is now one or two o'clock in the morning. The castle is sleeping and a candle is still the only light source. The old space has beautiful acoustics.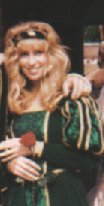 So it turns out when Candice sings some self-written songs with a clear voice. They are modest, traditional miniatures that are initially very tastefully colored by Blackmore. The acoustic performance of "Ariel" is impressive. Blackmore, however, wouldn't be Blackmore if he didn't give up his modesty soon. At first and especially inappropriately he indulges in fast solos. Candice initially undergoes these interruptions patiently, but after yet another indulgence, she can not resist giving the guitar's sound box a firm smack. "You are bragging again Ritchie!"

She also glances meaningfully aside a few times when Ritchie makes a mistake. I wonder in silence what kind of battlefield would have arisen if an Ian or Roger took to him so firmly... But nothing can spoil Blackmore's good mood tonight. Like modern troubadours, the duo continues to play and sing on.

When Ritchie announces "Our Song" as a song he wrote for his parents-in-law's 30th wedding anniversary, I feel a little bit unpleasant. "I can never keep my eyes dry with that song", cries the mother-in-law visibly moved.

Am I imagining it, or do I really hear rock'n'roll galloping down the drawbridge at a stretched trot? The aubade, however, is pretty good to hear. It turns out to be a simple and honest tune, dedicated to people who apparently mean a lot to Blackmore. The ejected gene strikes hard again when Blackmore asks his audience to contribute a vocal part. Something from The Beatles or some random evergreen? A friendly offer, but no, your reporter will not be tempted. Even though they will not be able to receive such guidance again soon.

Candice focuses on classics like "Lilly Marlene", "Edelweis" (indeed, from 'The Sound Of Music'), "Greensleeves" and "Goodnight Irene". The request for a final song "One for the road" is also granted. It will be an instrumental English lullaby. Blackmore walks outside with the guitar around his neck. While we step into the darkness accompanied by soothing strumming, we just hear how the guitarist is admonished by his girlfriend. "Shhh, Ritchie, it's midnight. You're still waking up the guests in the hotel!" It's abruptly quiet...


© Robert Haagsma, Aardschok Magazine - October 1995