Ritchie Blackmore

Incurably mean?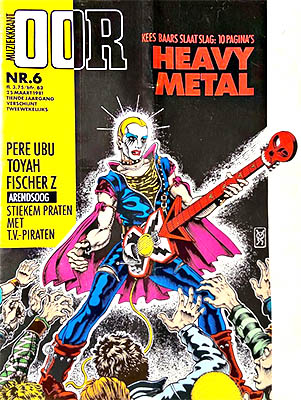 With the new album "Difficult To Cure" a new Rainbow has also emerged. It doesn't have much influence on the result, because guitarist Ritchie Blackmore demands a lot from his musicians and that means that "Difficult To Cure" has become an excellent Rainbow album again. The following interview was done by Ritchie Blackmore at the beginning of this year for a radio station in Los Angeles.

Ritchie, now that singer Graham Bonnet and drummer Cozy Powell are no longer in Rainbow, you got a new group together. Can you tell us how you found the two new guys and where they come from?

Sure, I met Bob Rondinelli, the drummer, in Long Island near New York, where I live. I went out for a night and I ended up in a club where a band was playing. I was deeply impressed by the drummer, because in almost every song that was played, Bobby had to play a solo from the other group members and he did it perfectly. He didn't hesitate when I asked if he wanted to try it in Rainbow. Joe Lynn Turner, the singer, is from New Jersey and I found him through a tip from a friend of mine.

Graham was still in Rainbow at the time, but I wasn't very happy with him anymore and I told that a friend. Joe sang for a few years in the group Fandango (of which the solo guitarist is named Rick Blakemore - KB), who made three LPs and my friend knew those three records very well. My manager approached him, we rehearsed and then I fired Graham. Joe is a very small guy, but he sings fantastic, a bit bluesy and I really like that; a little Paul Rodgers or Lou Gramm-like voice.

Joe is a lot more like Ronnie Dio than Graham Bonnet, don't you think so?

That is absolutely true. Joe can sing commercial songs like 'I Surrender' and 'Magic', as well as a blues song, he has a bit of that Jimi Hendrix-ish, which I personally love a lot. The problem with Ronnie Dio was that he couldn't or didn't want to sing commercial songs and with Graham it was the other way around.

Let's talk about Roger Glover. Since you started working with him again, your music has become a bit more commercial. Was that because of him, or were you planning to do that yourself anyway?

That was mainly because of Roger. Roger has been a very commercial minded boy ever since the days of Deep Purple and when he started working with me again on the LP "Down To Earth", I liked that commercial contribution, because I am quite delighted to forget that aspect and just make hard and mean music. Our collaboration has also led to good results on "Difficult To Cure".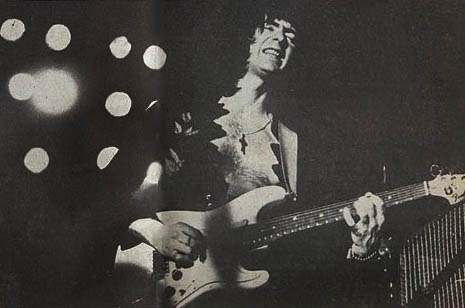 The most striking song on "Difficult To Cure" is the title track, which you based on Beethoven's Ninth.

I have been deeply interested in classical music for over ten years and I have a strong impression that there are many teenagers who do not realize how great some classical music is.

When classical music was made there were no charts and that music was made with much more intention than it is today. A lot of contemporary music is just manufactured for the charts, and there is not much against that in itself, but I mean there are other things.

Are you going on tour with this new line-up?

As things stand now, we will be going on a European tour in June and July and then America.

Last question: how do you feel about a Deep Purple reunion these days?

It could be that Deep Purple will get back together, but then my condition is that it can only happen in the '70-'74 line-up, so Ian Gillan, Roger Glover, Jon Lord, Ian Paice and myself. Definitely not David Coverdale, Glenn Hughes or anyone else. In any case, I wouldn't mind touring for one or two months and releasing a live album, but as far as I know, Ian Gillan is the only one who does NOT want to at the moment. We went together to discuss it, but Ian is very busy with his group and he is a little afraid that his group members will not thank him for it. As soon as Ian Gillan changes his mind, it will, I think. And I will not deny that the money involved is very attractive to all of us. Extremely attractive, may I say so....


© Kees Baars, Muziekkrant Oor - 25 Maart 1981
Photo Ritchie Blackmore 1980: © Kees Tabak