JIMMY BAIN

DIO MESSAGE BOARD INTERVIEW




Nightwing asks = I'd just like to know what it was like to be a part of that fantastic era and recording 'Rising' such a classic album!! And how have things changed in the music world since 'Rising'......

It was really great, it was my first album. First band playing in a big band with my heroes in it. How things have changed, well you don't get the clap anymore…you get AIDS.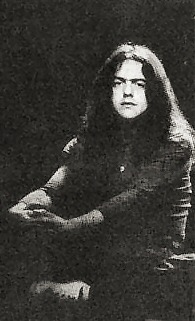 Drifter asks = Were you with Ronnie when Baal the spirit came forward in a seance.....can you tell the story in your words?

Actually, Ritchie (Blackmore) was the one who had séances at his house with Fergie (crew tech.), me, Ronnie. I never recall any Baal or anybody appearing or nothing like that. I was likely too drunk. I didn't see no Baal.

Westendevil asks = What do you think of Ritchie Blackmore as a professional and as a human being? + Do you feel your firing from Rainbow was totally unwarranted

Yes, I suppose it was but I've figured it out since then, in the 25 years since then. He (Ritchie) was likely just winding me up as he did quite a lot and I took it just a bit too seriously. It was kind of really my own fault I guess but I have no regrets.

What do you mean by "winding me up"?

The reason I got fired was because I was threatening to ram my bass down Ritchie's throat one night on stage. He was winding me up by asking me if I was out of tune and I wasn't. I got really pissed off and that's why I got fired. It didn't happen 'till months later but it kind of rippled. Then I heard rumours that people in the band were going to be replaced, then I didn't know it was ME. Then it WAS. But I have no regrets about playing with Ritchie because he was great. I never slag him off or anything like that because he is really a fine player. It's just too bad he is playing with his wife for the last 10 years. He is a really great guitar player…he should be playing in a monster metal band.


© The Dio Message Board, September 10, 2004
Thanks to Warlord for permission to publish this part of the interview