DON AIREY

Celebrated Rock Music Artist and Musician
Don Airey is internationally acclaimed as a rock music keyboard player. Despite his classical and jazz leanings, Don has performed with a number of hugely successful rock acts including Rainbow, Deep Purple, Ozzy Osbourne, Black Sabbath, Judas Priest, Whitesnake, Thin Lizzy, Brian May, Gary Moore, ELO and Cozy Powell. This interview is a reflective, personal interview (rather than a largely music business interview), and in it, Don discusses his early influences and views on the music industry today.
Can you tell us about your very early background and how you came to be involved in the music industry?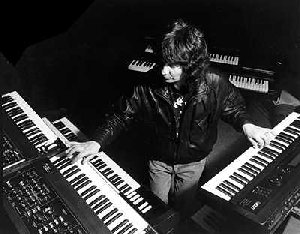 I grew up in a close family in Sunderland in the 1950's. There were five brothers and sisters and everyone was very musical. There was a piano in our front room and we had to queue up to play it. I had piano lessons. Life back then was very different to what we now consider 'normal'. It was secluded and old-fashioned. England was still a very old-fashioned country. As we'd won the war, it was assumed England still ruled the world.

So, there was a terribly insular and complacent attitude to everything. Rock'n'roll, modern jazz and such were absolutely frowned on. You also had to watch yourself as they still had the cane in school! I can remember being victimised at the hands of some quite sadistic masters. Life could be pretty tough.

If you wanted to do anything, you had to fight to do it. I found that to be the case with music. Nobody wanted to know about the sounds I was hearing in my head – instead it was 'don't do this' and 'don't do that'. The thought of being a musician was absolutely not on the cards - only heroin addicts were musicians! There was no hope for you as there was no music industry as such.

When the Beatles broke through, that made a big difference and suddenly there were a lot of groups around. I started to play rock'n'roll with a group called The Atoms in Sunderland. I remember we got our photo in the local newspaper The Sunderland Echo. We all got hauled up before the headmaster who asked us 'What the hell do you think you're doing playing this rubbish and wasting your time when you should be doing schoolwork?' He turned to me and said 'I'm surprised at you Airey. I had higher hopes for you'. It was that kind of thing.

It had a kind of frisson to it though. You could go and see some amazing groups at that time. I remember seeing Johnny Kidd & the Pirates. They had a hit called Shaking All Over and had an amazing guitarist called Mick Green. He was truly outstanding. I got in for two bob.

So, what path did you take after school?

I went to University. My father wanted me to be a solicitor and he sent me for interviews with various local law firms and tried to get me to study law, but it wasn't really for me.

I did very well in my 'A' Levels and went to Nottingham University, which was a wonderful place. I studied English and did music on the side, a joint honours course. Whilst there, I was President of the Jazz Society and also involved with a Revue Group who stormed the Edinburgh Festival one year and subsequently sold all the material and songs to Yorkshire Television.

So, it was a great time for me as I was still a student but working for Yorkshire Television writing songs. That was my first proper experience of the music business. I wrote comedy songs for Roy Hudd with my mate Peter Spence (who subsequently went on to write "To the Manor Born").

After University, how did you move on from there?

When I left Nottingham, I got a job as a computer programmer. I was very interested in early computers and programming, so I took a few courses while at Nottingham. I went for an interview with the Coal Board and got a job in Cannock – which was a god-forsaken place! I decided I wasn't going to do it. Computers were new and fledgling at the time and I thought it would be interesting but the reality of it was not for me. I thought, 'I can't do this'.

As I'd had a bit of success, and even my dad was seeing my songs on TV, I felt the need to go to a proper music college. So, I went to the Royal Manchester College of Music (now the Royal Northern) for a year, and took a post-graduate course. They taught me how to play the piano properly. I also did a bit of composition. I was very lucky in having a wonderful piano teacher called Ryszard Bakst. He was a Polish Jew, had been a pupil of the great Heinrich Neuhaus in Moscow. It was my luck to have him as a teacher. He was the most amazing musician that I've ever met in my life. He was very horrible to me for the first three months, but then the next six were all sweetness and light as I gradually twigged what he was on about! It was a wonderful experience.

While at college, I supported myself playing in nightclubs and strip joints – talk about all-round education. I was in big bands and playing jazz as well as other styles. At the end of the first year, when I got the diploma, I could have continued for another year but I decided that it was time to stop being a student. Straight away my bass player, Adrian Evans, came running down the stairs and said, 'I've just had a phone call from P&O. They've seen the band and want us to go on the ships'. It was as simple as that. We packed all the gear in the car and drove down to Southampton at the end of term. We effectively joined the Merchant Navy. That's what you had to do – you had to be a merchant seaman. I've still got my book!

That was my first full time professional experience of the music industry. It all happened very quickly and off we went. I stayed on the ships for two years – first working for P&O and then I went to the US for a year where I worked on the cruise boats based in Miami. That was a wonderful life and well paid so I managed to save quite a bit of money. I bought myself a Moog synthesizer, to add to my Wurlitzer piano and H&H combo amplifier.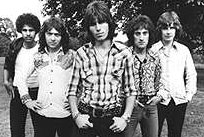 I then did a residency in a hotel in South Africa. I did things like that. It was pretty good work and I was always the band leader, but I decided that it was time to go to London and try to join a rock band. What a terrible mistake! London was very daunting. Property had gone through the roof and I couldn't afford a house. There was nowhere to rent either. It was around about the time of the oil crisis as well, so things were very difficult.

I eventually got a job in a nightclub and was spotted by drummer Cozy Powell who asked me to audition for his band Hammer. He'd just had a hit single in 1974, "Dance with the Devil". I got the job and it changed my life.

Did you always know from an early age that you wanted to be a musician?

Yes, always. The first experience that I remember with music was when I was about 18 months old. I was playing with a toy on the kitchen floor and there was some piano music on the radio. It was the end of a show called 'Listen With Mother' on the BBC, and the music was Faurι's Lullaby. I recognised the sound and thought, 'Oh, we've got one of those in the lounge'. So, I went through and started trying to play the tune on the piano – much to my dear father's amazement.

You've worked with many talented and gifted musicians over the years. Which of these have been the most inspiring?

Cozy Powell was definitely one of them. When I auditioned for him it changed my views about everything. I was quite nervous. He strapped on these boxing boots and he was very wiry and full of energy. He had this enormous drum kit with a double bass drum and loads of cymbals and toms. I'd never seen anything like it. When he started playing, I thought, 'Good God, I'll have some of that!' It was just the most thrilling thing I'd ever heard. It was like a force of nature and it was for me. He was a big influence.

The next major influence was another drummer – Jon Hiseman from Colosseum II. I joined the band and Gary Moore was the guitar player. Jon was a tremendous person to work for. He was very fair. He was also a very hard taskmaster. We used to rehearse for weeks and weeks until everything was absolutely perfect.

People still come up to me to talk about Colosseum II's live shows. I just did a concert in Italy last week and somebody journeyed right across from Rome to Ancona. He said he'd seen Colosseum II in 1976 and he wanted to see me again to say it was the greatest concert that he'd ever seen in his life. He brought his son to meet me as well!

The other main influences on me have always been guitar players. That's what gets me going – people like Gary [Moore] and Ritchie Blackmore. The way guitar players go about things is quite different to that of keyboard players, or humanity in general if it comes to that. But if you want to keep up, you need to be on your toes, have your wits about you and find a new angle pretty quick.

What artists have provided you with motivation throughout your years in the music business?

A lot of classical composers – particularly Schumann and Mozart. I was playing Mozart when I was seven or eight years old at piano lessons. There's something about his music that gets inside you and just stays there. It doesn't go away; it's always with you. It's a strange thing but when I listen to Mozart now, the more complicated his simplicity seems. Every note is a miracle.

Schumann and a lot of the romantic composers, also Stravinsky and Prokofiev, influenced me. So did pianists like Alfred Brendel, Daniel Barenboim, and Sviatoslav Richter.

I was also influenced by a lot of jazz players. In the mid 60s there was a weekly half-hour radio programme hosted by the Irish broadcaster Gay Byrne. He didn't play trad jazz. He played modern jazz and it was a revelation. It used to be on at 6.30pm every Wednesday and I'd listen to it no matter what was happening, even if Sunderland were playing mid-week at Roker Park! That's when I first got to hear jazz performers like Bill Evans, John Coltrane and Charlie Parker. This was a new movement in music coming from America. I was enormously affected by it but you couldn't get any of the records in the north-east of England at that time. Nobody had ever heard of them. So, I had to hang on the radio and try to remember what I'd heard. It was very very exciting. The first time I heard Charlie Parker it blew my mind. He played so fast yet every note was crystal clear. You could almost see the music coming out of the speaker. My dad, out of the blue, brought me back one of Bird's LPs on a business trip to London. I can still sing every note of every solo on that record. I used to slow the record player down to 16 rpm and try and transcribe it all. There's a four bar sax break in 'Night in Tunisia' – I counted 107 notes! It completely changed my ideas about a lot of things.

Chic Corea had a big influence on me. I saw him playing with Stan Getz in 1968. I'd never seen a piano player like that. Utterly different to anything I thought I knew about. Jan Hammer with the Mahavishnu Orchestra also did some marvellous work – particularly on the Minimoog.

What other keyboard players influenced you?

Well apart from those already mentioned, Jimmy Smith, Jon Lord and Dudley Moore.

I was also very fond of Thijs van Leer who played with the Dutch band Focus. I thought he was a wonderful musician – not so much technically, but in the way that he accompanied Jan Ackerman the guitarist. I thought he was phenomenal and they were a phenomenal band.

On the subject of equipment, do you have a favourite keyboard?

Excluding Steinway pianos, in terms of keyboards, the Hammond organ, certainly. I have a Hammond A100 which I really love. It was made about 1963. I prefer the Hammonds that were made up to about 1968 before they changed the design to try to get rid of the distortion – they succeeded! Yeah, early 60's Hammonds were wonderful things.

I'd say my next favourite keyboard is the MiniMoog. It has a wonderful sound and it's great discipline playing one. You never get to the bottom of the machine. Every time I play one, I find something new – which after 30 years is saying something! That's how it should be with a real instrument.

Of the modern keyboards, I think Kurzweil pianos and some of their synthesizers are very good.

Yamaha made a keyboard called a CS80, which was one of the first polyphonic keyboards. That was also a wonderful instrument. I used to have two of them but they both just disintegrated. That's the trouble with keyboards – they don't last. They're not like guitars.

I had a Fender Rhodes piano. That was a marvellous instrument – not that I liked it that much, but it was a fine instrument.

Do you have any preferences with regard to the instruments and other equipment being used by others in your band?

It's always the same – I like to look across the rehearsal room at the guitar stack and see the word 'Marshall' adorning 2 100watt amps and 4 4x12s. When you see that, you know you're in for some fun! I think Ampeg make the best bass rigs.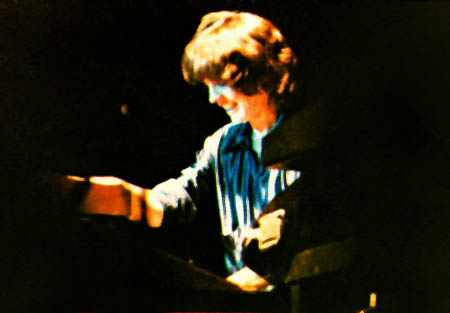 What do you think of bands from the last decade or so?

I liked Nirvana and a lot of the Seattle bands – Alice in Chains were probably the pick of them. I thought they were good.

Yeah, there are some good bands about, but even though it sounds terrible to say so, I don't think they're a patch on what was going on 30 years ago.

Do you mean in terms of musicianship?

Yes musicianship - but also songs and ideas. I used to go and see bands back in the early 1970's and they would blow my mind.

That's what would happen. You would go in one person and come out a different person because of what you'd just experienced. It was astonishing. I remember seeing The Move once – they had Roy Wood and were brilliant. The singer destroyed televisions on stage! They were just totally overwhelming. I never saw Led Zeppelin live, but people who did say they will remember it until their dying day. I saw Deep Purple once in their early days, and it changed me. It was just stunning. You couldn't say why. You don't get that anymore. Nowadays you get a lot of people who are in it for the money and want to be on MTV.

How have changes in technology over the years changed your style of play and affected the music industry generally?

Well I think that improvements in technology have made keyboard playing a lot easier and a lot less 'proactive' when in a group situation. People just want someone who can make a few noises, not get in the way and turn down a bit. You don't get that cut and thrust that you used to get, as the keyboards don't sound as good. You don't get that raw quality anymore. I was just listening to some old tracks recorded with Cozy Powell's Hammer, and was amazed at my keyboard sound. I used a Fender Rhodes, MiniMoog and a Clavinet through a Sunn Coliseum amplifier – which was a very powerful American amp. What a hooligan sound! You don't get that any more.

So, I think that keyboards are now pretty much relegated to the background under the category of 'necessary evil'. Many of the people who now operate them are 'programmers' who work for the music business and give them whatever they want. If you want drums – well here you go. If you want a bass – here you go. Keyboard playing, as such, is almost dying out.

How do you feel about technological changes in the live sector and the recording process?

To a great extent, the music business has achieved something it's always dreamed of – which is to get rid of the musicians. They don't want us lot anymore. They don't want the aggravation or the trouble, and thinking back to what used to go on, I can't say I blame them over much. They don't want to be messed around anymore by artists, however talented. The machines and the machine operators have taken over. They don't use musicians as such – they use dancers. A lot of people now go on and mime. It's disgraceful. It's awful. It's a con.

Musicians don't get to tour as much either. Some tours don't even involve bands – but instead make use of backing tapes. Most of the vocals are on backing tapes too. It doesn't bode well for the human race! But I think recording technology, like ProTools, is marvellous. I didn't think I would fall for it, but I have. We have lost something though. We've lost decent sound. There's something gone that used to be on tape and vinyl. I think it's something to do with the bass end. You don't get the bass end that you used to. It's not true bass; it's artificial and not very nice at all, distinctly unmusical - Rupert Neve claims he can make dogs howl when he isolates it.

I don't think that digital will ever catch a decent bass sound. It will never be up there with analogue – but it's much improved the recording process. No more winding back or dropping-in or splicing. That's all gone. I think that digital in a way, has freed up the creative process – but the trouble is that the creative process might have died somewhere along the line.

Could you tell us about some of your career highlights?

For me, it all comes down to the great gigs. The best gig I remember was playing at the Budokan in Tokyo with Rainbow. We were one of the biggest bands in the world at the time. I remember I was doing a keyboard solo – like a big spaceship coming in to land – and I looked up to the audience and could see that I was creating absolute pandemonium. People were jumping up and down and row upon row of girls were screaming their heads off. I remember thinking to myself, 'God, it's a long way from the Christchurch Youth Club in Sunderland to here!' It just suddenly hit home. It was a great band then – the one with Cozy Powell and Graham Bonnett.

Ritchie Blackmore was a tremendous motivator of people and creator of music. He had a certain odd way of doing things, but he made you think. A tough guy to get anything past - but I'm very proud of some of my work with him. Another memorable one is playing with Ozzy Osbourne at Madison Square Gardens. That was an amazing experience – 17,000 screaming New Yorkers. It was just something else. Playing with Deep Purple at the Lycabettus Amphitheatre in Athens last year under a full moon and to a full house was also a wonderful experience. There's so many and I've been very lucky. It's easy to become bitter in this business and to forget about all the good things that happen to you, but I've had a pretty good share of good things.

I remember a gig with Colosseum II back in 1978 in Guildford, England. Gary [Moore] went into some kind of weird guitar solo and the lights went down. It was a very strange atmosphere – as if we'd all been transported back to the time of the Pharaohs. It just sounded very Egyptian. There was an absolute hush as he played these weird chords and lines. I was just playing a bass drone on the Moog and Jon Hiseman was softly banging an array of gongs. Something very strange happened. I can't explain what it was – like some awful realisation about life that you'll never understand. I remember the audience was shaken up.

Can you tell us a few anecdotes from your career?

How long have you got! A couple of days might do it!

One or two?!

Well, when I first joined Ozzy Osbourne's band we were having dinner and Ozzy was terribly drunk. He ordered consommι with sherry in it. This bowl of consommι arrived and he picked it up with both hands and threw it back in one go – with the whole restaurant watching him. It was all dripping down his mouth and onto his clothes. He let out an enormous burp and then, very loudly, said, 'It's a little bit on the tart side!' – meaning it was bitter. He put it down and about 2 minutes later the waitress came up and said, 'I'm very sorry sir, I'm afraid I didn't put sherry in your consommι. I put brandy in it'. Of course, Ozzy had already spotted this and replied, 'I prefer it. Bring me another one!' That was Ozzy.

On another occasion I was on a beach in Hawaii with Ozzy and we were just sitting there quietly drinking beer. There was a rock at the end of the beach and people were jumping off it and into the water. We rather liked the look of this and thought we'd give it a try. As we walked along the beach though people spotted it was Ozzy and we began to collect a crowd. By the time we made it to the rock the crowd of followers was about 200-300 people strong. From where we had been sitting we thought the rock was only about 10 feet high – but up close it was actually as high as a house! We got to the top and this huge number of people were right behind us. I said, 'Ozzy, we're gonna have to jump. I'll go first and then you follow'. So, I jumped into the water. It was a long way down! As I resurfaced, I looked up and just caught sight of Ozzy hurtling towards me. So, I dived under the water but this time when I came up there were about 200 other bodies in the air all crashing into the water beside us. It was luck that nobody got hurt. Somehow they all seemed to have pens and bits of paper with them and so got his autograph while in the water! Amazing.

Any other anecdotes?

You'll have to wait for the book!

When playing a large venue gig, can you tell us about how the day is structured in terms of preparation and organisation?

Not much to tell really - as everything is taken care of by the crew and tour managers so that the musicians can just walk on stage and play, without bothering their pretty little heads! I usually get up and have breakfast, make a few calls, do a modicum of sightseeing, and then to the important business of the day, an afternoon nap!

I get to the venue about 5.30pm, check my gear (very rare that the whole band will soundcheck), eat with the crew, hang round the dressing room, perhaps do a bit on the practise keyboard I carry around with me until the rest of the band arrive, drink a regulation Becks - and before you know it, it's time to do that thing again.

Do you have any favourite countries you like performing live in?

Yes, Germany has knowledgeable and enthusiastic audiences. The organisation is always great, hotels - big or small - are always comfortable, not to speak of the beer of course, which is without comparison. Japan as well – when I first went there I thought, "this makes up for all the hard times" – and last but not least the home of heavy rock, the US.

Have you ever considered setting up your own independent record label?

I've set up a little label, gloriously titled MCK Records, just to market my solo product (past and present) via the Internet.

You are also a songwriter. What influences you to write songs and how do you go about the songwriting process?

If I knew the secret of how songs get written I'd bottle it and sell it. There's a lot of truth in Mark Twain's advice to writers: place the seat of the pants firmly on the seat of the chair.

Can you tell us about some of the producers you have worked with in the studio and how their working methods and styles differ?

The best I have worked with are Martin Birch, Mike Stone, Keith Olsen, and Peter Collins, all what you would call "old school". Their individual methods differ very little, actually. They all have a background in sound engineering, are very thorough, very focused, quietly dynamic, and don't actually have to say too much to get things happening.

Likewise, can you tell us about some of the artists' managers you have worked with, and how their methods and styles differ.

Managers are the interface between the music and the business, and I guess it's not such a nice place to be. They all develop chameleon-like characteristics in their dealings with either side, but the modus operandi seems pretty much to be centred on making the deals they are doing for the artist, cast-iron. If they can do that, and it's not an easy goal, a lot of their perceived ruthlessness, shiftiness and any other –nesses you care to mention, can be tolerated, because it gives the artist a framework in which he can create. The best of them also develop a close and often very mutually beneficial personal relationship with those who entrust their careers to them.

I would say Sharon Osbourne was one of the most formidable – very good at getting a big show on the road and keeping it there come hell, high-water and Ozzy! Bruce Payne who manages Purple, and Dream Theatre, works in a much more self-effacing and artist-orientated way, but to exactly the same effect.

Another who impressed me very much was the late David Walker of Handle Management, (Status Quo), with his ebullience, humour and crystal-clear understanding of what makes the music business tick – i.e., music and lawyers, in that order! Of the real old-school, I was always impressed with the way Don Arden (Sharon's dad) could get the hardest-bitten roadies and musicians jumping when he walked in a room, though perhaps one didn't always necessarily approve of his methods!

Finally, where do you see the music industry heading in the near future?

The music business is very good at surviving. Some very tough people run it. They're ruthless in the extreme. They have to be. They're dealing with something that has a very short shelf life. I don't think there's any other business that operates under such parameters. It's like a vacuum. It just pulls anything in that it thinks it can get away with – but something's gone wrong. They've made a big mistake in trying to oust musicians from the business. I don't think you can do that. I don't think people will buy it in the long run. They'll buy it in the short-term, but not in the long run.

That's what seems to be happening. Record sales are plummeting because people are not getting anything that gladdens the heart. That's what the business is – and that's what it's singularly failing to do. It's not giving us any hope, or dreams of a better life. I remember when the Beatles came through. They broke through to everybody. Everybody! We even had a 'Beatles Christmas' in our house in Sunderland. My dad bought all the singles and albums, as well as books, guitars, tea towels, Beatles hats, Beatles this and Beatles that. He was a bigger Beatles fan than I was. You don't get that anymore.

I don't know what's happened. You don't see anybody who has really got it, like, say, Hendrix had it, or Peter Green, or Jimmy Page – or people like that. They are just aping something, or doing what the business tells them to do. We never used to do that, oh no! … of course we did!

© Mike Airey, Music Journal - October 11, 2002